Seila Selimovic PhD'10, Physics: Program Manager, Biomedical Advanced Research and Development Authority, U.S. Department of Health and Human Services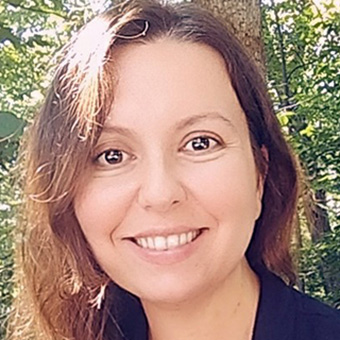 Can you describe your career path and how it has led to your current work?
My PhD thesis was at the interface of condensed matter physics and engineering and focused on protein crystallization. After receiving my PhD degree in Physics under Dr. Seth Fraden, I completed a 3-year postdoctoral training at Harvard Medical School in tissue engineering. I took this fellowship because I wanted to learn the biology perspective towards some of the problems that physicists study. During this training I successfully applied for a AAAS Science and Technology Policy Fellowship in Washington, DC, and was assigned to the State Department working on energy policy. This was an incredibly important part of my career, mostly because I learned how much I needed to be involved with science (research, evaluation, or administration) in my professional life. As the next step I chose a federal position in program management at the National Institute of Health. Four years later I am a supervisor in R&D programs at the Department of Health and Human Services, the Biomedical Advanced Research and Development Authority. I oversee a program in the sensors area (something I did as part of my postdoc) and also work on diagnostic tests for COVID.
What services and/or resources did you use while at Brandeis for your career search?
I heavily relied on my professors back then and some networking. As a graduate student I thought I wanted an academic career, so I did not actively seek out other contacts.
What skills from your Brandeis degree have you found most valuable in your current work?
Analytical thinking and creativity. I found that creativity can be learned, to some extent. It is really about thinking outside of the box.
What advice do you have for current students as they embark on their job search?
Network and talk with people from all kinds of careers. Most people you meet are by default in academia, so it will take some effort to learn about non-academic career paths. Also, leaving academia for a private, public, or non-profit sector job is perfectly acceptable. Lastly, only do an academic postdoc if you are truly dedicated to being a university professor.