Letter from the Editor
Dear Readers
When we relaunched Brandeis Magazine two years ago, we decided to devote the annual summer issue to a theme, preferably a fun one. Last year's debut theme — food — turned out to be the editorial equivalent of a 10-course meal. We discovered Brandeisians engaged in virtually every aspect of the food world with unalloyed gusto and creativity.

This summer's theme — the entertainers — places on center stage a cast of alumni who are also obsessed with their craft, whether it's acting, writing, producing, directing or designing. Of course, the pool of talent is much deeper and larger than we're able to capture in these pages. What's more, we opted to devote a sizable section of the magazine's real estate to rising stars — not just actors, but a constellation of alums on the upward arc of their career as producers, filmmakers and writers.

As we reported these stories, subjects often mentioned — mostly unprompted — Brandeis' influence on their professional growth, and a common refrain began to emerge. Technical training was substantive at Brandeis, they said — from voice, to production design, to fight choreography. But the university's true impact can't be entirely captured, they noted, by the ability to belt out a song, adopt a convincing accent or even produce a successful play or film.

What became apparent (occasionally in language bordering on the reverential whenever faculty were mentioned) is that Brandeis' liberal arts tradition guided these students of showbiz across an uncharted intellectual and emotional frontier, and in the process helped them suss out the stories they want to tell. Production designer Steve Saklad '78, whose film credits include "Juno" and "Up in the Air," captures many alums' sentiments when he says that Brandeis helped him become "a questioner of the universe."

Outward intellectual exploration seems inevitably to lead to inward investigation. Oscar-nominated writer/producer/director Marshall Herskovitz '73, who co-created the hit TV drama "thirtysomething" along with numerous films, says Brandeis also encouraged him to believe in the artistic value of his own inner life: "Authenticity of experience — understanding what your inner experience actually is is essential to being an artist."

Luckily for us, the audience, while self-awareness may be the starting point for many of the artists and entertainers in this issue, it is hardly the endpoint. So get your popcorn, sit back, relax and enjoy the artistry, showmanship and glam — on-screen, onstage and behind the scenes — that these alumni bring to showbiz.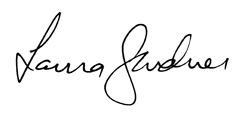 Laura Gardner, P'12
Editor-in-Chief