On the Bookshelf
Alumni books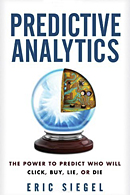 Wiley, $28
FedEx can guess when you're considering switching over to a competitor. Have a high credit rating? That means your insurance company believes you're a low risk for a car accident. If you preorder a vegetarian meal on a plane, the airline reckons you probably won't miss your flight. Organizations have become masters of collecting and parsing data to predict people's behavior, writes Siegel, a former member of Columbia University's computer science department. This surprising and completely engrossing book explains just how much business, government, marketing and health-care entities have figured out about you.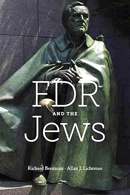 Belknap Press, $29.95
It comes down to a question of morality: Did Franklin Roosevelt do what he could to protect European Jews during his presidency? Yes, concludes this assessment by two Distinguished Professors of History at American University. And no. FDR's response to the plight of the Jews was both admirable and flawed, say the authors, who analyze new primary sources to pinpoint the core values that guided an astute politician through dangerously uncertain times.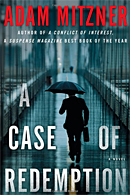 Gallery Books, $26
A young rapper is arrested for killing his pop-star girlfriend with a baseball bat, a crime disturbingly similar to one he describes in his signature song. The accused insists he's innocent. His lawyer, struggling to recover from a tragedy in his own life, isn't so sure. The taut unfolding of the truth is as assured and addictive as anything Grisham or Turow could have penned — made doubly remarkable by the fact that this is just the second novel by Mitzner, a full-time attorney. A legal-thriller star is born.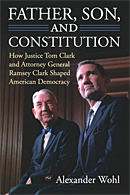 University Press of Kansas, $39.95
In 1967, Tom Clark resigned his seat on the U.S. Supreme Court so his son Ramsey could become the U.S. attorney general. This generational "tag-team tenure in government," writes Wohl, an adjunct professor at American University's Washington College of Law, gave the Clarks "an unprecedented shared proximity to power and influence on policy during some of the most challenging, divisive and triumphant periods in U.S. history." Wohl examines father and son's impact on American law and public policy, including important decisions regarding government power and civil liberties.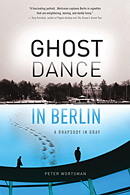 Travelers' Tales, $16.95
A lovely book, written while the author — the American son of German-speaking Jewish refugees — was a fellow at Berlin's American Academy. Don't be misled by the gauziness of the title; Wortsman paints a sharply observed portrait of the city he likens to "a phoenix forever being reborn," capturing the camaraderie among anti-Nazi demonstrators, an encounter with a homeless man who makes a menacing reference to Auschwitz, and the irresistible pleasures of German food.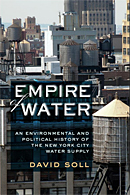 Cornell University Press, $29.95
New York City has long had a mighty, mighty thirst. Soll, an assistant professor who teaches environmental studies at the University of Wisconsin, Eau Claire, details the complex social, political and environmental history of the NYC water system — the nation's largest — including its landmark 1997 watershed protection agreement, which carefully balances an urban population's needs with a realistic recognition of nature's limits.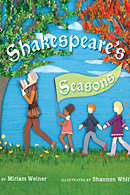 Downtown Bookworks, $16.99
To quote "Love's Labour's Lost," "Shakespeare's Seasons" yields delights that "blow like sweet roses in this summer air." Weiner, a theater producer and director, introduces children to Shakespeare via a collection of passages about the seasons drawn from the Bard's sonnets and plays. Accompanying illustrations made from cut paper and fabric add their own considerable appeal. The result will enchant the most seasoned Shakespeare aficionado as it creates new generations of fans.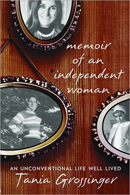 Skyhorse Publishing, $24.95
Growing up at her family's celebrated resort in the Catskills, Grossinger seemed to live a life of sunny good fortune. But her interior landscape was often gray, even as she sought to establish her professional bona fides and find a satisfying romantic relationship during the hedonistic '60s and '70s. Grossinger takes an unflinching look at the fraught emotional legacy bequeathed by her parents, and the pleasures and pitfalls of her path to self-understanding.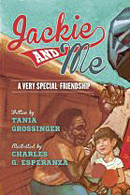 Sky Pony Press, $16.95
The magnetic pull of Grossinger's (see the review above) gave young Tania a chance to meet the brightest luminaries of the day, including Jackie Robinson. This illustrated book for children pays loving tribute to the bond the shy girl developed with the baseball hero, who urged her to "never be ashamed of who you are."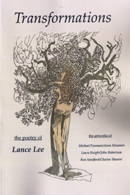 Birch Brook Press, $18.50
As the title's nod to Ovid's "Metamorphoses" suggests, natural and classical themes abound in Lee's latest collection of poetry. The poems are both rich and accessible; many are accompanied by illustrations by noted artists. A playwright and novelist as well as a poet, Lee is a past Creative Writing Fellow of the National Endowment for the Arts.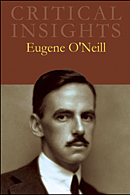 Salem Press, $85
Bloom, professor of English at Lasell College and past president of the Eugene O'Neill Society, edited this compilation of fifteen commissioned essays about the brilliant, tortured playwright — including one by Scott Edmiston, director of Brandeis' Office of the Arts — along with a reprint of a program note written by Tony Kushner for a production of "Mourning Becomes Electra." As one essayist notes, "Despite the tragic life O'Neill led, he had a unique ability to illuminate the present as he dwelled on the past, showing that everyday life contained all the elements of compelling drama."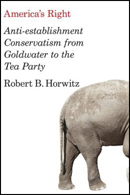 Polity, $25
In a strange reversal, the fringe has become the center. The American conservative movement and the Republican Party have completely embraced anti-establishment fervor, paving the way for what Horwitz, a communication professor at the University of California, San Diego, calls the "stunning obduracy" of today's right wing in the U.S. Congress. Horwitz explores how and why this tectonic shift came to be.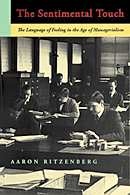 Fordham University Press, $35
From the 1850s through the 1930s, even as faceless gray-flannel bureaucracies became the norm in American business, the language used in American novels retained its emotional and sentimental richness. Ritzenberg, associate director of first-year writing at Columbia University, examines novels by Stowe, Twain, Anderson and West to determine why this dichotomy existed — and what it says about human connection.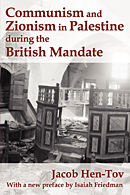 Transaction, $24.95
Hen-Tov, a former professor of Eurasian studies at the George C. Marshall European Center for Security Studies, examines the Soviet Union's strong attempts to suppress Zionism during the 1920s, and how those tensions helped shape the Middle East that exists today.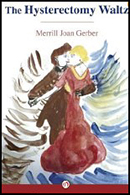 Dzanc Books, $15
After a hysterectomy, does a woman celebrate her new stage of life or angrily castigate doctors who have lied to her about her own body? Well, both, but with a pronounced emphasis on the latter, suggests this mordantly funny magical-realist novel. Gerber, an award-winning novelist, has taught fiction writing at the California Institute of Technology.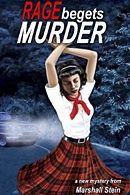 Post Mortem Press, $16
A TV show reminiscent of "American Bandstand" becomes a breeding ground for teenage prostitution, organized crime and bloody mayhem — a juicy premise triggering twists and turns in this murder mystery set in 1950s Philadelphia. Stein, a retired attorney, wrings plenty of suspense from his exploration of a seamy demimonde during the not-so-innocent Eisenhower years.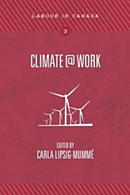 Fernwood, $28.50
What impact is climate change having on work environments and the labor force? Lipsig-Mummé, a professor of work and labor studies at York University in Toronto, has assembled an anthology of essays that examine this central but seldom-discussed question. Industries covered include the energy sector, tourism, and construction.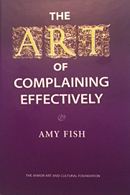 Avmor Art and Cultural Foundation, $18.95
Having logged nearly five years as an ombudsman in the Canadian health-care system, Fish seems ideally qualified to help frustrated people stand up for themselves and get what they want. With good humor, she explains the keys to successful complaining: keep calm; be polite; think with your head, not your heart.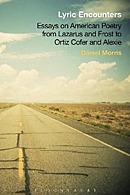 Bloomsbury Academic, $29.95
A professor of English at Purdue, Morris has written a new survey of 20th-century American poetry, which pays close attention to the ways poets speak to different audiences. The author's scholarship, writes one reviewer, "renews our appreciation of lyric poetry through lucid and engaging reconsiderations of culturally diverse U.S. poets."