On the Bookshelf
Alumni books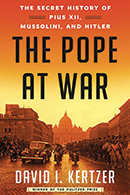 Random House, $37.50
What did Pope Pius XII do as World War II burned through Europe? Not enough, according to "The Pope at War," including not going public with everything he knew about Hitler's genocide. Kertzer, the Paul Dupee Jr. University Professor of Social Science at Brown University, who won a Pulitzer Prize for 2014's "The Pope and Mussolini," continues to meticulously document — in highly readable fashion — the Vatican's reaction to fascism and the Holocaust.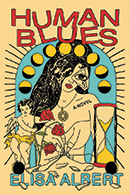 Avid Reader Press, $28
Once confident she'd get pregnant whenever the time was right, singer/songwriter Aviva is increasingly desperate to have a baby. Meanwhile, her fourth album, "Womb Service," is about to be the huge smash the others were not. A personal and professional life at full chaotic tilt is cleverly captured by this breakneck novel, as moving as it is funny.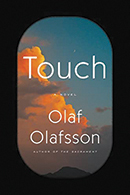 Ecco, $28.99
With his business shuttered during the COVID-19 pandemic, a Reykjavik restaurateur has the time and bandwidth to try to answer a long-held question: Why did his lover suddenly abandon him when they were students in London decades ago? A vivid novel about the weight of missed opportunities and the endurance of love.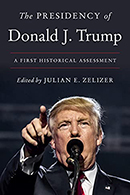 Princeton University Press, $27.95
Forgoing the luxury of hindsight, Princeton professor Zelizer and other top historians offer their early takes on the Trump presidency. Instead of a journalistic focus on "the behind-the-scenes, day-to-day events that consume any White House," Zelizer writes, the essays collected here "are all about putting events into a long-term perspective."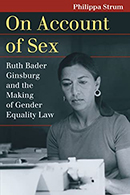 University Press of Kansas, $21.95
Before taking a seat on the U.S. Court of Appeals, then, 13 years later, ascending to the Supreme Court, Ruth Bader Ginsburg made a consequential impact as a lawyer who argued for gender equality. This legal history gives due attention to the litigation strategy Ginsburg pursued during the 1970s, through which she sought to help women enjoy the same rights as men.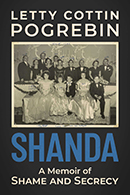 Post Hill Press, $28
The author, a founding editor of Ms. Magazine, draws back the curtain on the lies and denial that tormented three generations of her Jewish immigrant family. Amid her retelling of their shanda (the Yiddish word for "shame") over sexual trauma, marital misery, and abandoned children, there is also healing and an understanding of why immigrants might choose to bury difficult truths in their quest to fit in.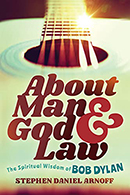 Morgan James Publishing, $21.95
Its title drawn from the lyrics of "Maggie's Farm," "About Man and God and Law" makes the convincing case that Bob Dylan's six-decade canon is, at its core, "a map to the secret, soulful places sages and seers have always longed to go." Dylan's major themes revolve around salvation and faith, Arnoff believes, and a close analysis of his work reveals a rich lode of metaphysical advice.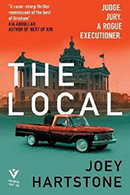 Doubleday, $28
Patent litigation is big business in small-town Marshall, Texas, a real-life detail this legal thriller appropriates to good effect. After a federal judge is killed, a Pakistani American CEO who's been fighting a costly patent-infringement suit in the judge's Marshall courtroom is accused of the murder. Dramatic plot twists and interesting characters add up to a reliable page turner.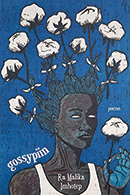 Red Hen Press, $16.95
Hearkening back to the 19th-century use of cotton root bark (Gossypium herbaceum) to induce labor or cure reproductive ailments, the searing poems in this collection unearth stories of sexual trauma and healing from the buried histories of Southern Black women: "In her memory, I play / dress up with store brought cotton / branches / give my self a new / name. / Dance out of my skin / in front of strangers. Fall down / and find my self / crying."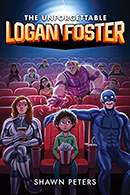 HarperCollins, $16.99
An abandoned boy diagnosed with autism has an incredible gift: He can remember everything he sees, reads, or hears. After he learns his new foster parents are superheroes, the action in this novel for kids in grades 3-7 soars, showing young readers that being different can be a big advantage.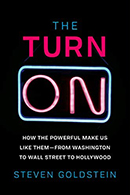 HarperCollins, $29.99
Goldstein, who's been Israel's chief communications officer at the U.N. and a TV producer, knows the edge that likability confers. Here, he explains how some public figures gain our admiration and why others fail to connect, and introduces us to behind-the-scenes players who, when reputations go south, help celebrities rehabilitate their image.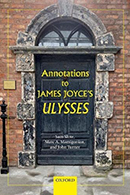 Oxford University Press, $165
"I fear those big words, Stephen said, which make us so unhappy." This comprehensive tome will make "Ulysses" readers happy indeed, helping explain the modernist novel to James Joyce scholars and Stephen Dedalus neophytes alike. Turner and his co-authors include more than 12,000 annotations that decode allusions to Shakespeare, Dante, Dublin slang, Catholic ritual, and Irish history.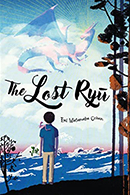 Levine Querido, $17.99
In this debut novel, aimed at readers ages 8-12, dragons still live in Japan; in fact, the young protagonist, Kohei, has his own palm-sized ryū. Giant ryū, on the other hand, haven't been seen since the end of World War II. Believing an encounter with a big dragon would help his ailing grandfather, Kohei sets off to find one. What follows is a magical quest, fueled by love and pain.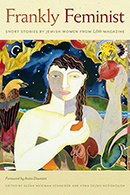 Brandeis University Press, $29.95
These short stories showcase the best feminist fiction published in Lilith magazine, offering varied portraits of Jewish women in many different settings, from Lower East Side sweatshops to Eastern European universities. "The strength of this collection is its multidimensional breadth in style, subject matter, mood, voice, and message," writes Anita Diamant in her foreword.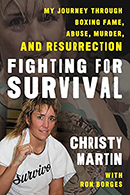 Rowman & Littlefield, $27.95
Longtime sportswriter Borges helps boxing legend Christy Martin tell her dramatic life story with an emotional punch. Martin contended with substance abuse, conflict over her sexual identity, domestic violence, and even attempted murder at the hands of her husband before finding hard-won personal happiness.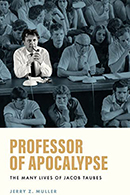 Princeton University Press, $39.95
Jacob Taubes (1923-87) was a charismatic philosopher and Judaic scholar who published little yet possessed dazzling knowledge, insight, and wit. Though Taubes "aspired to be less a scholar than a seer," writes Muller, professor emeritus of history at Catholic University, he influenced generations of scholars and identified central questions that are still debated.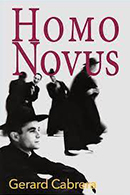 Rattling Good Yarns Press, $16.95
A Catholic priest hospitalized with AIDS meets a young seminarian he used to sexually abuse. The conversations they have, filled with ideas on morality, guilt, and forgiveness, reshaping both men's understanding of human frailty and strength, animate this debut novel.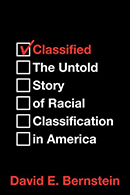 Bombardier Books, $28
Bernstein, a University Professor at George Mason University's Antonin Scalia Law School, dissects the ubiquitous American system of racial classification and finds it wanting. Among the questions he asks: Why must biomedical researchers classify study participants by racial categories, if the classifications themselves have no scientific basis?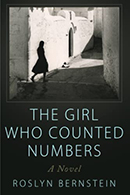 Amsterdam Publishers, $19.95
In this novel set in 1961, a 17-year-old American goes to Israel to solve a family mystery. As she searches for the truth, news emerging from the Adolf Eichmann trial adds complicating overlays of information and grief to her hunt. Bernstein is professor emerita of journalism and creative writing at CUNY's Baruch College.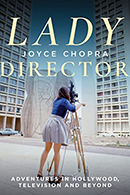 City Lights, $17.95
If being a female director is still a tough occupation (and it is), the hurdles the author of this memoir encountered when she entered show business in the early 1960s were truly formidable. Chopra charts the highs, lows, and craziness of a creative journey that started with a partnership with documentarian D.A. Pennebaker, and included the direction of films starring Laura Dern and Diane Keaton.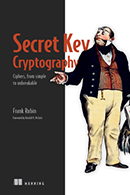 Manning, $49.99
The owner of a company that produces cryptographic software (and former editor of the journal Cryptologia) explains practical ways to encrypt messages, including 30 unbreakable methods. Rubin's approach is easy to understand and accessible, even for those without advanced mathematics knowledge.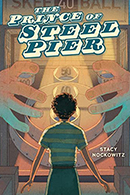 Kar-Ben Publishing, $9.99
In this novel for readers in grades 3-7, a good-hearted 13-year-old boy blossoms under the attention of a charismatic man who, it turns out, is an Atlantic City mob boss. Soon ensnared in the lies he's telling his family, the boy must decide what kind of life he wants to pursue.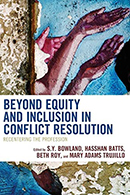 Rowman & Littlefield, $36
Conceived after the killing of George Floyd in 2020, this heartfelt collection of pieces by experts working in the area of conflict resolution considers the ways in which their field has manifested racism. The commentaries include narratives, poetry, and transcribed conversations.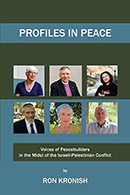 Self-published, $22.95
Rabbi Kronish, who for more than three decades has worked to support interreligious dialogue and peace in Israel, talks with fellow peacebuilders — three Jewish Israelis and three Palestinian Arabs — to gather their ideas on peaceful coexistence and discuss how they might be implemented amid the current conflict. Kronish is the founder of the Interreligious Coordinating Council in Israel and blogs for The Times of Israel.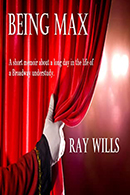 Kindle Edition, $1.99
Longtime actor Wills describes the Sunday in 2001 when he discovered he was going onstage in place of Nathan Lane as Max Bialystock in the Broadway production of "The Producers." A funny, eye-opening look at an understudy's panicked attempts to hastily prepare: "[O]nly one of two things would happen: I would save my job and reputation, or my career on Broadway would go down like the Titanic — a few hours of terror followed by icy oblivion."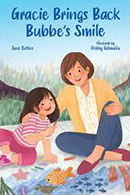 Albert Whitman & Co., $17.99
Gracie's Bubbe is sad after the death of her husband. Gracie misses Zayde, too. To remember and honor him, Bubbe teaches Gracie Yiddish words, helping both restore their sense of fun and renew their zest for life. A sweet picture book for readers ages 4-8.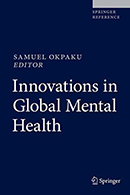 Springer, $749.99
Physicians who are expert in methods that seek to improve the mental health of people worldwide share leading-edge ideas and best practices. Okpaku, a psychiatrist with more than 50 years of experience in the medical field — who has studied and worked in Nigeria, the U.K, and Israel — currently maintains a private practice in Nashville, Tennessee.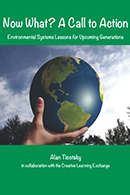 Creative Learning Exchange, $29.50
The lesson plans shared by this volume give students new tools for thinking about the environment and devising strategies that can lead to a sustainable future. Environmental crises, readers are reminded, are inextricably connected to issues related to social justice, public health, and economic prosperity, and progress in any one of these areas affects all of them.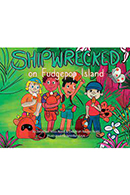 Raider Reads, $10.99
Based on a story Deborah Notis penned when she was a third grader, this book for children, which Notis co-authored with her son Jonathan, follows four boys who wander away from a class trip in search of snacks. The tale teaches lessons about the importance of sharing with others and enjoying new adventures.