Letter from Louis D. Brandeis to Oliver Wendell Holmes, Jr.
March 8, 1927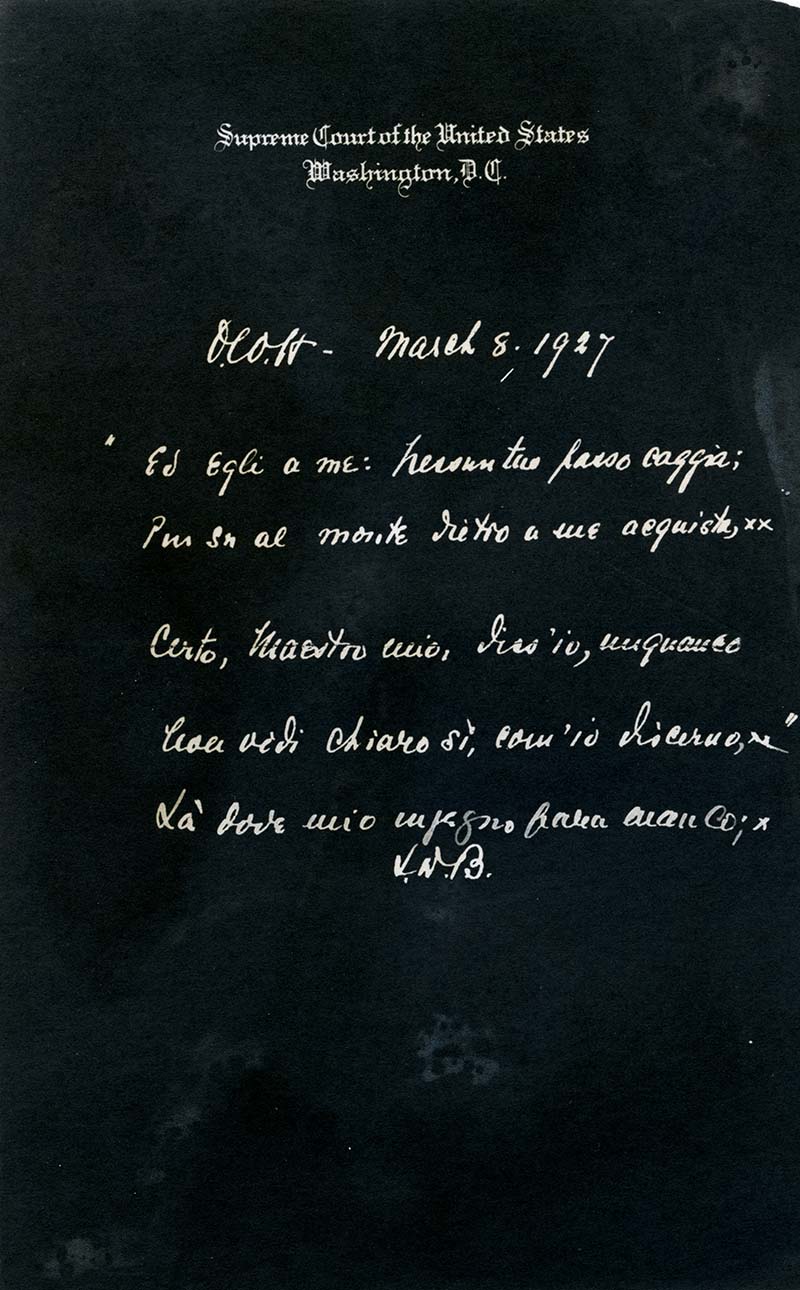 Transcript
O.W.H- March 8, 1927
"And he to me: 'Let no step of thine descend;
Ever up the mount behind me win thy way . . .'
'Of a surety, Master mine,' said I, 'never
saw I so clearly as I discern, there where my
wit seemed at fault. . . .' "
L.D.B.
| | |
| --- | --- |
| CREATOR | Louis D. Brandeis |
| DATE | 03/08/1927 |
| LOCATION | Washington, D.C. |
| DESCRIPTION | On Supreme Court of the United States Letterhead |
| FORMAT | Text (Letter) |
| LANGUAGE | English |
| COLLECTION | Louis Dembitz Brandeis Collection |
| BOX, SERIES | 30, I.I.g.2 |
| RIGHTS | Copyright restrictions may apply. For permission to copy or use this image, contact the Robert D. Farber University Archives & Special Collections Department, Brandeis University Library |