On the Bookshelf
Alumni books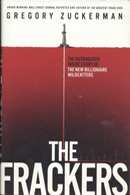 Portfolio/Penguin, $29.95
Imagine an updated nonfiction version of "Giant" or "Dallas" and you'd have "The Frackers," an engrossing portrait of the brash wildcatters who wagered that expensive, unproven technology — which harnesses hydraulic fracturing to release gas and oil deposits encased in dense shale — could help America become more energy-independent. Zuckerman, a special writer at The Wall Street Journal, reveals the extravagant personalities of these men, dwarfed only by the size of the fortunes they win and sometimes lose.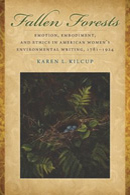 University of Georgia Press, $26.95
"Methinks 't were well,/Not as a spoiler or a thief, to roam/O'er Nature's bosom, that sweet, gentle nurse/Who loveth us. ..." So wrote Connecticut poet Lydia Sigourney in her 1844 poem "Fallen Forests," whose title Kilcup borrows for her volume, which examines how American women writers addressed sustainability and other ecological issues from 1781 to 1924. An English professor at the University of North Carolina at Greensboro, Kilcup includes the voices of nonwhite or otherwise "outsidered" women, who are not often represented in environmental-writing surveys.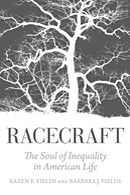 Verso, $18.95
Sisters Karen, a sociologist and Distinguished Visiting Scholar at Duke, and Barbara, a historian at Columbia, argue, compellingly, that the fact of race doesn't give rise to racism. Instead, they suggest, the practice of racism creates the illusion of race. The book shows the pervasiveness of this "racecraft" — a kind of witchcraft that subverts America's discussions about inequality — in history, contemporary politics and everyday thinking.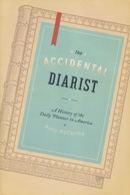 University of Chicago Press, $30
Today: "Buy milk. Pay electricity bill. Get car inspected." Yesterday: "Milk cow. Make candles. Get horse reshod." Americans have been writing about their daily activities for centuries, explains McCarthy, associate director of the Humanities Institute at UC Davis. She pages through the early colonists' attempts at diary writing; discusses the birth of the printed planner in the 18th century; and covers all later permutations of diaries and planners, including the modern — and ubiquitous — digital calendar.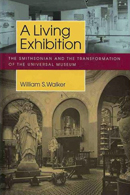 University of Massachusetts Press, $27.95
In 1846, "an establishment for the increase and diffusion of knowledge" was founded in Washington, D.C., through a $500,000 bequest from an English scientist, James Smithson. Today, the Smithsonian Institution is a mammoth enterprise, with 19 museums, a national zoo and nine research facilities. Walker, an assistant professor of history at SUNY Oneonta, charts the explosive growth of the Smithsonian, particularly during the latter half of the 20th century.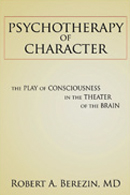 Wheatmark, $19.95
This volume rests on a simple yet, in our society, increasingly revolutionary idea: Suffering is not a brain problem; it is a human one. Berezin, who taught psychiatry at Harvard Medical School for 30 years, relates the experiences, inner life and breakthroughs of a client named Eddie to demonstrate the profound effectiveness of respectful, caring psychotherapy, practiced without an overreliance on drugs or faddish shortcuts. The result is a wise, readable and life-affirming book.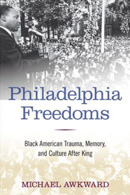 Temple University Press, $32.95

Awkward, professor of Afro-American literature and culture at the University of Michigan, scrutinizes large issues of racial politics and black identity through a particular lens — the culture of Philadelphia from the 1960s to the 1990s. Among other explorations, the book digs into the reluctance of the Philadelphia 76ers to begin a playoff series against the Boston Celtics the day after Martin Luther King Jr. was assassinated and analyzes the lyrics of songs produced by Philadelphia International Records.

Scholastic Press, $14.99
In the second of the "Starring Jules" books about a theatrical, extroverted Upper West Side second-grader (a third installment will be published in February), Ain charms young readers with a fun and funny narrative that reminds them of the importance of maintaining solid connections to the people they love. Perfect for the budding diva (or divo) you know between the ages of 7 and 10.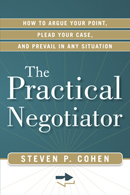 Career Press, $15.99
Ready to learn "how to argue your point, plead your case and prevail in any situation"? Cohen, president of the Negotiation Skills Company and an experienced negotiation consultant, has written the instruction manual for you. The advice comes in the form of a wide-ranging Q&A, in which Cohen responds to queries he's received from around the world to offer his tips on improving basic negotiation skills as well as succeeding in specific patience-trying circumstances, like dealing with a recalcitrant family member or buying a house.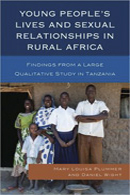 Lexington Books, $100
A fascinating study, filled with data and enlivened by many interviews, which will surely offer critical information to those trying to stem the AIDS inferno burning through rural sub-Saharan Africa. Plummer, a consultant in the Social and Public Health Sciences Unit of the UK Medical Research Council, and her co-author closely studied young people in nine Tanzanian villages to paint a sexual landscape complicated by extreme poverty, possessiveness, a lack of monogamy, secrecy and a reluctance to seek medical help for STDs.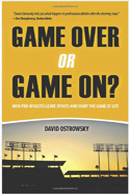 Mill City Press, $15.95
As Ostrowsky points out, even those athletes who, through great conditioning and even greater luck, have long, healthy professional careers tend to retire before they're 40. So what then? This anecdote-filled book tells the uplifting stories of pro athletes who use their retirement wisely, reinventing themselves as politicians, actors, community activists, business executives or broadcasters, and discovering along the way that there truly are second acts in American lives.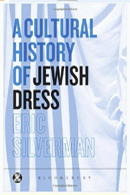 Bloomsbury Academic, $34.95
Dressed in schmatta or silks, Jews have long proclaimed who they are by their choice of attire. This history takes the measure of clothes Jews have worn over the centuries to assert their religious and cultural identity, from the devout in ancient Israel to the tattooed hipsters in urban neighborhoods today. Silverman, an anthropologist at Wheelock College in Boston, writes an accessible account of the threads that set Jews apart and tie them together.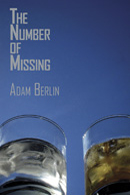 Spuyten Duyvil, $18
Berlin, a novelist who teaches writing at CUNY's John Jay College of Criminal Justice, tells a story of paralyzing grief, set in New York City in the months immediately following 9/11. David, an unsuccessful actor, has lost his best friend, Paul, who worked at Cantor Fitzgerald, near the top of One World Trade Center. David and Paul's widow, Mel, drink and rehash the past, look for easy distractions and, finally, struggle to swim up from the depths of their numbness and rage, to start to live again.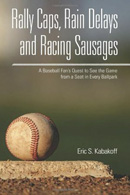 Self-published, $17.99
Kabakoff decided to do much more than root, root, root for the home team. This Yankees fan made it his business to watch a game in all 30 major league ballparks. And, as his good-humored baseball travelogue makes clear, the pilgrimage only amplified his love for baseball in general — all its history, stats, oddballs and just plain fun. Like-minded enthusiasts will be thoroughly entertained by Kabakoff's you-are-there tales.
Transaction, $44.95
A cultural anthropologist, Lewis parries and counters dismissive judgments thrust at the field of anthropology, which are partially rooted, he notes, in the 1960s knee-jerk reluctance to listen to anyone older than 30. Having spent decades doing fieldwork around the world, Lewis argues forcefully in behalf of anthropology's contributions and worth, as well as the rigor of its practice.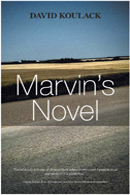 Friesen Press, $18.99
In this rueful comic novel, a faculty member at a Canadian university who has a knack for being bullied — by his parents, his wife and even his students — learns to stand up for himself and take control of his life. Koulack, who earlier in his career taught psychology at American colleges, founded the first sleep and dream lab at the University of Manitoba.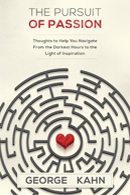 CreateSpace, $12.95
By night, Kahn is a jazz pianist and composer in L.A. By day, a mortgage banker. Around the clock, he's also, as this volume demonstrates, an energetic life coach. His heartfelt insights into living life with enthusiasm and purpose are concise enough to be read in one sitting, deep enough to be savored one at a time.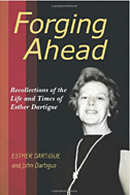 CreateSpace, $11.05
Dartigue, a retired publicity VP at Warner Bros. Pictures, details the remarkable arc of his late mother's life, drawing in part on her own writings. Esther Dartigue was born in Hungary and educated in the U.S.; married a Haitian educator/government minister/diplomat; founded and managed schools for young children — including the U.N. Nursery School in Paris — and became a respected specialist in early-childhood education.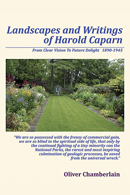 Infinity Publishing, $139.95
Chamberlain, former executive director of the Center for the Arts at UMass, Lowell, surveys the work of a landscape architect who helped design the Brooklyn Botanic Garden, worked closely with the Olmsted Brothers company and planned the grounds and central court of the Bronx Zoo. Illustrations and photos offer the reader a look at Caparn's lush gardens and vistas, and selections from his letters and articles reveal a pioneering environmentalist.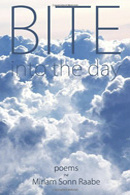 Abiding Nowhere Press, $10
Raabe, a self-described "sociologist turned nurse turned poet," compiles a selection of her poems, written from 1973 to 2011. Simply written, filled with honest emotion, they stand as quiet yet powerful meditations on life and living.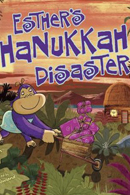 Kar-Ben Publishing, $17.95
In this appealing picture book, Esther the Gorilla rushes to buy Hanukkah presents for all her animal friends. Though the gifts turn out to be less perfect than Esther imagined, by the eighth night all is well, and everyone eats latkes in style. Sutton, a veteran children's book author, has fun with her holiday tale.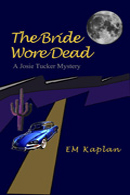 CreateSpace, $13.95
Kaplan, in her first mystery novel, sketches an absorbing premise: After the bride in a big Boston Brahmin wedding abruptly dies on her Arizona honeymoon, Josie, a food critic who was a last-minute bridesmaid at the swanky nuptials, discovers she herself is likely the next victim-to-be on a murder list. The plucky young woman swings into action to unmask a killer.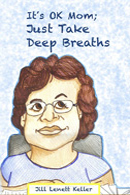 Biblio Publishing, $14.95
An English professor at Middlesex Community College, Keller has written a humorous memoir about the inevitable ups and downs that come when you juggle career and kids. In a recent Lowell Sun interview, Keller explained her motivation: "Things happen to us, but we shouldn't buckle under them. Laughter and positivity is a powerful medicine."