The Last Word
The Immortal Tevye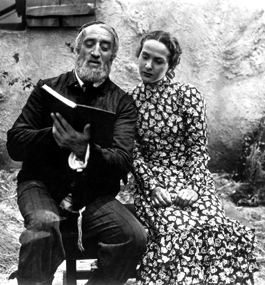 The 1939 Yiddish-language film "Tevye," shot on a Long Island potato farm, was adapted from Sholom Aleichem's short-story collection "Tevye the Dairyman," first published in 1894.
Aleichem's stories later inspired "Fiddler on the Roof," the quintessential American depiction of Yiddish culture. Broadway's "Fiddler" debuted in 1964; the movie version, seven years later.
Read about Tevye's enduring influence on views of Yiddish culture here.