On the Bookshelf
Alumni books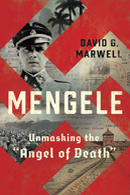 W.W. Norton & Co., $30
A former U.S. Department of Justice chief of investigative research, Marwell recounts the life and mysterious end (in South America in 1979) of Nazi officer and doctor Josef Mengele, whose terrible "medical experiments" at Auschwitz forever cloaked him in infamy. Having spent years studying and tracking Mengele, Marwell writes a definitive, finely detailed portrait of evil.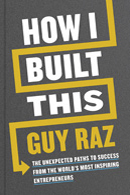 Houghton Miffln Harcourt, $28
Based on the NPR podcast of the same name, which Raz developed and hosts, this book can help you take your business idea from late-night inspiration to multimillion-dollar success. The founders of Airbnb; vacuum king James Dyson; Reed Hastings, co-CEO of Netflix; and other blue-chip entrepreneurs share their stories of fast ascents, harsh letdowns and wrong turns. Their insights will serve as a blueprint as you construct your own empire or build a street-corner mom-and-pop that hums.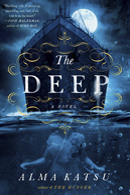 G.P. Putnam's Sons, $27
Katsu's award-winning 2018 novel "The Hunger" added heart-stopping supernatural elements to a retelling of the Donner Party tragedy. "The Deep" takes the same approach to the sinking of the Titanic: Four years after that fateful night in 1912, a survivor must deal with ghosts and eerie disappearances during a voyage on the Titanic's sister ship, the Britannic. The book-review publication BookPage named "The Deep" one of its Most Anticipated Mysteries and Thrillers of 2020.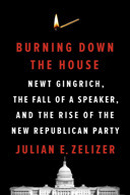 Penguin Press, $30
Princeton University historian and CNN political analyst Zelizer documents how the United States' descent into extreme partisan politics, red in tooth and claw, traces back to Republican Newt Gingrich's 1989 ouster of a Democratic speaker of the House, Jim Wright. Indeed, Zelizer writes, "the unlikely, unorthodox, nativist populist campaign [Donald Trump] mounted, which aimed to tear down the political leaders of both parties and to destabilize the entire U.S. political system, was Gingrich's creation."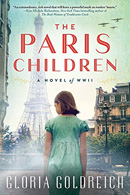 Sourcebooks Landmark, $16.99
A heartbreaking World War II novel based on a true story of resistance. In Paris before the Nazi occupation, teenager Madeleine Levy, granddaughter of Alfred Dreyfus, begins smuggling Jewish boys and girls to places of refuge outside the city. As storm clouds darken and the danger grows, the young woman finds the courage to continue her quest to save as many children as possible.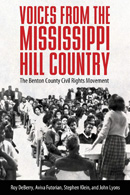 University Press of Mississippi, $25
DeBerry, Futorian and their co-authors capture an oral history of the civil rights struggle in Benton County, Mississippi, where hard-won change was incremental, and required great courage and determination. Sharecroppers, mechanics, students, small-business owners and others offer first-person accounts of their community's fight for racial justice and equality, creating a vivid picture of ordinary people trying to improve one small slice of the rural Deep South.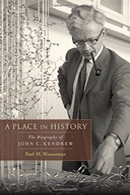 Oxford University Press, $34.95
Professional accomplishments and behind-the-scenes character come to life in this biography of John C. Kendrew (1917-97), the English molecular biochemist who shared the 1962 chemistry Nobel for determining the three-dimensional structure of globular proteins. Wassarman, a professor of cell, developmental and regenerative biology at New York City's Icahn School of Medicine at Mount Sinai, knows his subject — he served as a postdoc fellow in Kendrew's lab in the late '60s.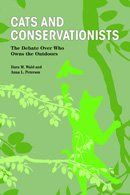 Purdue University Press, $19.99
Subtitled "The Debate Over Who Owns the Outdoors," this volume marshals facts and scientific analysis to address the standoff between those who believe free-roaming cats are a menace to wildlife and those who seek to preserve feline freedoms. Wald is an assistant professor of environmental communication at Iowa State.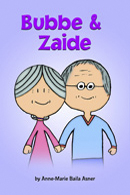 Matzah Ball Books, $6.95
From the author of "Klutzy Boy" and "Shmutzy Girl" comes a children's book about the lessons affectionate grandparents teach ("When you love someone, you look for the good"). Like all the titles in Asner's Matzah Ball Books series, this tale helps young readers develop their affinity for Yiddish language and culture.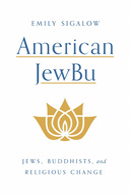 Princeton University Press, $29.95
A finalist for a 2020 National Jewish Book Award in the American Jewish Studies category, "American JewBu" explores the affinity between Judaism and Buddhism, the religious identity of Jewish Buddhists and the transformations Jews have brought to Buddhism's practice. Sociologist Sigalow is an executive director at UJA-Federation of New York.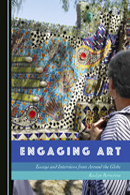 Cambridge Scholars Publishing, $51
An enlightening look at poet Allen Ginsberg's photography. A somber visit to museums in Krakow, Poland, not far from Auschwitz. A wide-ranging talk with Kenya-born artist Wangechi Mutu in her Brooklyn studio. The art essays collected here were written by Bernstein over the past decade for such publications as Guernica and Tablet, and include pieces reported in Cuba, Scandinavia, Vietnam and Israel. (Use the code ENGAGINGART40
here
to receive the $51 price.)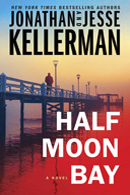 Ballantine Books, $28.99
The Kellerman father-son writing duo strikes again with another thriller. Coroner Clay Edison must investigate an unsettling find, the skeleton of a child, dug up in a Berkeley, California, park. Who the child was — and how the child died — lies at the heart of a decades-old mystery. The plot zips along at the authors' typically brisk pace, jolted regularly by unexpected twists and turns.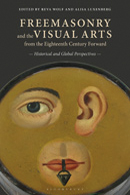 Bloomsbury Visual Arts, $34.95
Freemasonry, a secret fraternal order formally organized in 1717 in London, for years exerted a notable influence on the visual arts in Europe, America and beyond, a connection long unexplored. The essays here take advantage of newly opened masonic archives to assess the impact of Freemasonry ideals on artists as varied as Francisco de Goya and John Singleton Copley. Wolf is a professor of art history at SUNY New Paltz.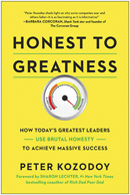 BenBella Books, $26.95
Kozodoy, an Inc. 5000 entrepreneur and TEDx speaker, reinforces what millennial (and younger) consumers increasingly tell businesses: Honesty is the best policy. In competitive markets, authenticity and transparency lead to brand loyalty. Likewise, as Kozodoy's examples illustrate, brutal honesty about what is and isn't true also underlies the best entrepreneurial decision-making.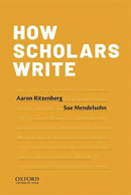 Oxford University Press, $45.95
As Ritzenberg, senior lecturer in Columbia's English and comparative literature department, and his co-author remind us, academic writing doesn't have to be — more to the point, should never be — deadly dull and dry. The authors offer step-by-step guidance in how to synthesize research and write a readable, engaging essay, report or paper.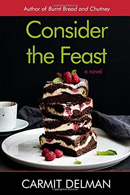 Open Books, $19.95
A simmering dystopic novel about foodies, in which New York City gourmands fulfill their desires, no matter how dark, and those who serve them go hungry. Delman is the author of a 2009 memoir, "Burnt Bread and Chutney," about her Indian Jewish childhood.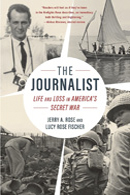 SparkPress, $16.95
Fischer presents a memoir of her brother Jerry, a reporter who covered the Vietnam War for major publications before his 1965 death in a plane crash in Vietnam. Drawing on her brother's journals, letters and other writings, Fischer reconstructs a first-person account of Jerry's life and work from his point of view, portraying his dogged insistence on getting at the truths behind a complicated conflict.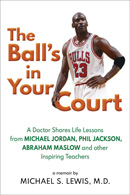 Four Colour Print Group, $17.95
An orthopedic surgeon who's been a consultant to the Chicago White Sox and the Chicago Bulls, Lewis recounts what he's learned from gurus as varied as Abraham Maslow (his mentor at Brandeis), Michael Jordan and White Sox owner Bill Veeck. Lewis' anecdotes remind readers to keep striving to reach their own peak performance.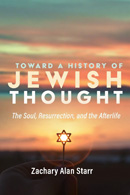 Wipf and Stock, $46
Starr, an adjunct associate professor of philosophy and Jewish thought at New York's Suffolk County Community College, surveys what Jews over the centuries have believed about the concept of the soul, the idea of resurrection and the nature of the afterlife. Philosophers and scholars considered include Maimonides, Spinoza and Freud.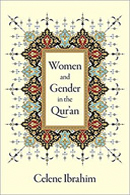 Oxford University Press, $29.95
The women in the Qur'an dwell in possibility. Representing the range of human attainment and failure, the major and minor female figures Ibrahim discusses serve as object lessons in the areas of sex and sexuality, procreation and parenting, and moral decision making. Ibrahim is a faculty member in Groton School's religious studies and philosophy department.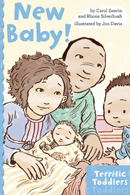 Magination Press, $8.99
One of three releases this fall in the "Terrific Toddler" series (the others are "Potty!" and "Time to Go!"), this book helps big brothers and sisters ages 2-3 get ready for a new sibling. Magination Press, the children's book imprint of the American Psychological Association, publishes the series, the first books for toddlers based on developmental-psychology research.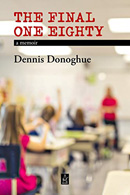 Adelaide Books, $22.30
After working in public schools for more than three and a half decades, Donoghue used the occasion of his last year of teaching sixth grade as the basis for a memoir. Each of his final 180 days in the classroom is covered in its own chapter, providing an intimate look at the quotidian struggles and rewards of elementary-school teaching.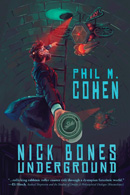 Koehler Books, $19.95
A futuristic detective story threaded with philosophical questions (for instance, can we ever release ourselves from the burden of past deeds?), "Nick Bones Underground" follows Professor Nick Friedman and his sassy AI computer, Maggie, as they hunt for an old friend who's gone missing. The book was a finalist in the Debut Novel category of the 2019 National Jewish Book Awards.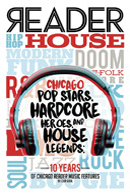 Chicago Reader, $30
Sampling the beats of Chance the Rapper, Willis Earl Beal and other Chicago music legends, "Chicago Pop Stars" is a collection of 20 of the best music features penned by senior writer Galil for Chicago Reader, an alternative weekly newspaper. Turn the volume up!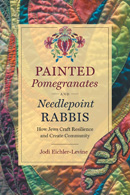 University of North Carolina Press, $29.95
Eichler-Levine, the Berman professor of Jewish Civilization at Lehigh University, delves into the richly embroidered world of American Jewish crafting. The artists who create one-of-a-kind challah covers, prayer shawls and drawings, she discovers, are proclaiming and nourishing their Jewishness in an increasingly precarious world.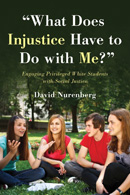 Rowman & Littlefield, $36
The teaching strategies in this insightful guide aim to help highly advantaged middle- and high-school students learn more about the practice of social justice. The goal, writes Nurenberg, an associate professor of education at Lesley University, is to encourage privileged young people "to think critically about their power, and perhaps use it — or even give it up — for the sake of creating a more just society."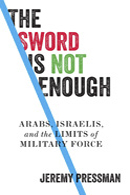 Manchester University Press, $37.50
Middle East scholar Pressman, associate professor of political science at the University of Connecticut, explains what some Arab and Israeli leaders might view as an inconvenient truth: Violence is counterproductive when the goal is peace. Impartial and readable, "The Sword Is Not Enough" reaches its conclusions through an analysis of decisions made during the Arab-Israeli conflict.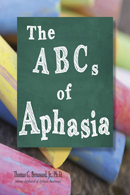 Stroke Educator, $19.95
About a third of stroke survivors acquire aphasia, a language disorder that affects the ability to communicate. Broussard, a former associate dean at Heller, who struggled with aphasia in the wake of his 2011 stroke, strives to give patients and families the insight and encouragement they need to strengthen their recovery.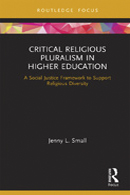 Routledge, $60
A text for scholars of and researchers in higher education, this volume explains Critical Religious Pluralism Theory, which acknowledges the central roles religious privilege, oppression and marginalization play in maintaining inequality between Christians and non-Christians in the U.S. In addition to presenting the theory's tenets, the book offers practical guidance for using the theory to combat the inequalities it exposes.
Atmosphere Press, $18.99
First-time novelist Kemper tells the story of a boy trying to make his way in post-World War II Brooklyn. Stevie Alpert's gritty Brownsville neighborhood is increasingly rife with violence and racial tension. Can his family save their retail business? Is it time to pull up stakes and leave familiar haunts behind? A look back at a very particular time and place, rich with local color.