On the Bookshelf
Alumni books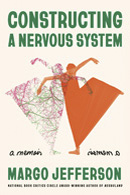 Pantheon Books, $27
Following on the heels of "Negroland" (2015), a major critical and popular success, Jefferson's second memoir is simultaneously a look back at her life, a meditation on artists who have mattered to her and an analysis of the difficulties of writing about yourself. "Remember," she declares. "Memoir is your present negotiating with versions of your past for a future you're willing to show up in." A brilliantly, beautifully crafted book.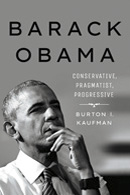 Cornell University Press, $29.95
In an accessible, thorough biography of the 44th U.S. president, Kaufman, emeritus professor of history at Miami University, explains how Barack Obama's economic conservatism affected his hopes for achieving a multiracial, multiethnic and multicultural society. Though Obama's was truly a landmark presidency, Kaufman believes, his progressivism combined with his pragmatism to create an administration that oversaw few, if any, radical changes in policy.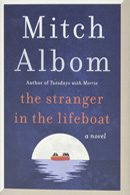 Harper, $23.99
Adrift in a lifeboat for days after an accident, 10 increasingly desperate people are shocked to see a man floating in the waves nearby. When they pull him in, he tells them he is God. Is he? When God answers our prayers and appears in our life, do we rejoice? Or are we skeptical? Albom, author of the nonfiction blockbuster "Tuesdays With Morrie," uses this novel to explore a Morrie-esque theme: finding meaning and purpose in difficult twists of fate.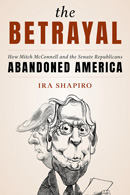 Rowman & Littlefield, $29.95
Shapiro's third book about the U.S. Senate in 10 years, "The Betrayal" probes what its author calls "the most catastrophic failure of government in American history": the Senate's performance from January 2017 to February 2021, particularly its refusal to act as a bulwark against a president intent on abusing his office's powers. The book's appraisal also covers the early months of the Biden administration.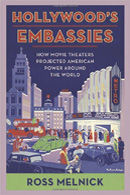 Columbia University Press, $35
By the 1920s, movie audiences across the globe were being seduced by the portrayals of America they saw in Hollywood films. They were also being wowed by something more tangible: luxurious movie theaters, built and maintained from Buenos Aires to Tokyo by American film companies. Melnick, a film and media studies professor at UC Santa Barbara, opens the curtain on the not always successful ways in which these cinemas attempted to give international patrons a firsthand taste of the American way of life.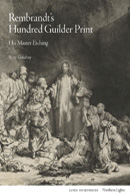 Lund Humphries, $59.99
Jesus preaches to a crowd of people, many of them sick or elderly, in a close, shadowy space sharply illuminated by swirls of light. The etching known as the Hundred Guilder Print was hailed as a technical and emotional masterwork when its creator, Rembrandt van Rijn, unveiled it in 1649. Art historian Golahny's insights into Rembrandt's artistic achievement are essential reading for all those interested in the Dutch Golden Age.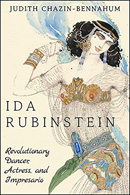 SUNY Press, $31.95
Born to wealthy Jewish parents in Russia, Ida Rubinstein (1883-1960) became an actress; a Ballets Russes dancer; and an influential producer who rubbed elbows with Stravinsky, Debussy and Gide, and racked up a long list of achievements, including commissioning and performing in Ravel's "Boléro." In the process, this biography asserts, she helped remake 20th-century theater and dance.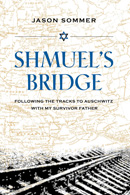 Imagine, $24.99
Two decades ago, Sommer traveled to Eastern Europe with his 98-year-old father, Jay, to see the town of Jay's birth; the labor camp from which he escaped during the Holocaust; and Auschwitz, where many family members perished. As Sommer reveals, revisiting his father's history brought many tragic stories to life — including that of Jay's younger brother Shmuel, killed trying to escape from a transport train — and cast new light on the father and son's complicated relationship.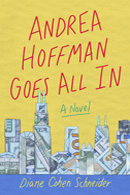 She Writes Press, $17.95
Drawing on her time as a Wall Street sales exec in the 1980s, Schneider writes a novel (her first) about an impressionable young woman who falls into a career in the crazy world of high finance, where she proves an unexpected success. But is big money, cocaine and casual sex what she's really after? By turns funny and poignant, the book offers a fresh take on the decade's "greed is good" mantra.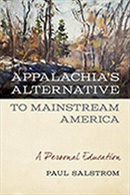 University of Tennessee Press, $19.95
Salstrom revisits his decision, inspired by the rural-relocation movement of the 1960s and '70s, to move to Lincoln County, West Virginia, and live a life of local sufficiency through homesteading, subsistence farming and trading favors with neighbors — a path he believes more Americans are likely to adopt in the decades to come. The author is professor emeritus of history at Indiana's Saint Mary-of-the-Woods College.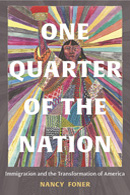 Princeton University Press, $27.95
The nearly 86 million immigrants and their children who live in the United States are changing the country in fundamental ways: strengthening its economy; reshaping electoral politics; and adding new flavors to every aspect of American culture, from literature to food. Sociologist Foner concentrates on post-1965 immigration to show the changes it has wrought, why they occurred and what their consequences will be.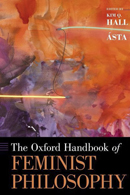 Oxford University Press, $150
Ásta (full name: Ásta Kristjana Sveinsdóttir), a philosophy professor at San Francisco State University, co-edits a compilation of 45 essays that survey the latest scholarship in the field of feminist philosophy. Titles include "The Legacy of Simone de Beauvoir," "Feminist Bioethics" and "The Gender-Climate-Injustice Nexus."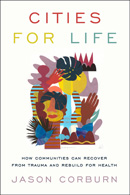 Island Press, $30
Corburn, director of UC Berkeley's Institute of Urban and Regional Development, discusses the work being done in three places — Richmond, California; Medellín, Colombia; and Nairobi, Kenya — to help improve the wellness of residents by reversing practices and policies that lead to public-health problems and inequities. Segregated neighborhoods; insufficient, expensive housing; and pollution are among the issues studied.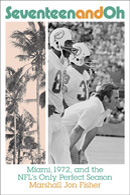 Abrams Press, $28
The Miami Dolphins won every game they played during the 1972 football season, including the Super Bowl, the first and only time that's happened in NFL history. Sportswriter Fisher, a Miami native, skillfully tells the story of that unstoppable team's triumph, placing it against the backdrop of the political turmoil that rocked the nation that year.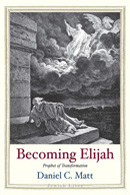 Yale University Press, $26
Elijah has many faces: miracle worker, zealot and compassionate hero, to name only a few. Matt, a scholar at the Graduate Theological Union, examines the changing identities of the Hebrew prophet, as the biblical account of his life is reshaped by rabbinic literature, Jewish folklore and other religious traditions.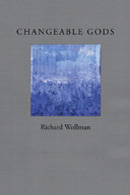 Slate Roof Press, $17
Wollman, professor of literature and creative writing at Simmons University, pens a volume of love poems threaded with images that capture the beauty of the natural world: "last night's sky when I left you, / Orion tilted and reeling, the handle / of the dipper pointing to the earth / like a dangling chain: you in your jeweled bed / while I drove between the constellations." The collection was awarded Slate Roof Press' Elyse Wolf Prize.
Kar-Ben Publishing, $8.99
Written for readers ages 8-12, this graphic novel follows the adventures of José Alfaro, a Jewish boy who stows away on a pirate ship during the Spanish Inquisition. Pirate life is filled with surprises, José learns, not least because the ship's mysterious commander is motivated not by gold for the sake of gold, but by something more noble.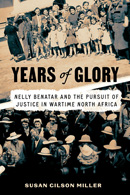 Stanford University Press, $30
A Jewish lawyer living in Casablanca in 1939, Nelly Benatar helped many of the "last million" escape the Holocaust, and go on to new lives in Europe, North Africa, Israel and the United States. To bring Benatar's little-told story to life, Miller, professor emerita of history at UC Davis, digs into the large archive of letters and documents she left behind.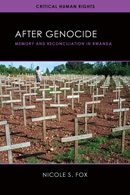 University of Wisconsin Press, $79.95
Can unthinkable atrocities be memorialized in a way that encourages healing? Fox, assistant professor of criminal justice at California State University, Sacramento, talks to survivors of Rwanda's genocide to learn why some memorials to large-scale tragedies offer comfort and others serve to re-traumatize those who have suffered cruelly.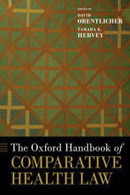 Oxford University Press, $200
Orentlicher and his co-editor present essays that explain critical health-law issues, from minimizing public-health problems that can cross national borders to ensuring access to affordable health care. Section titles include "Preventing Ill Health" and "Regulating the Development and Use of Medical Treatments."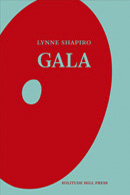 Solitude Hill Press, $16
This chapbook of poems by Shapiro revolves around time spent at a New York City art museum, and a woman's reflections on the art and artists who have shaped her life. The collage-like results are both wry and moving: "I disappear into the crowd. / We are ourselves / vulnerable / to interpretation."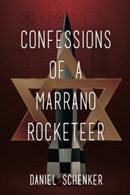 Black Rose Writing, $21.95
The titular rocketeer in this novel — which revolves around the development of rocket-propulsion technology in Germany during the early decades of the 20th century — is a Marrano (a Jew claiming conversion to Christianity to avoid persecution) who decides to help develop the V2 missile, despite his fears about Nazism. Schenker is associate professor emeritus of English at the University of Alabama in Huntsville.