Letters
Where's the beef?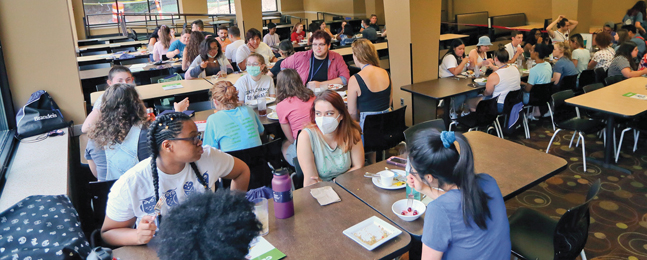 Congratulations on the drastic reduction in beef consumption you've achieved at Brandeis ("A Recipe for Reducing Brandeis' Food Carbon Footprint," Winter/Spring 2022).
In the early 1970s, I was a member of a student group the Board of Trustees organized to explore cost-saving measures in the wake of the oil embargo. As a recent convert to vegetarianism, I introduced a petition to reduce the amount of meat served in the cafeteria. The group endorsed the petition, and the student body voted on it, but the measure was defeated.
Andy Oram '78
Arlington, Massachusetts
Overturning a wrong
It was nice to see two abbreviated pieces on Pauli Murray — the scholar and civil rights activist whose writings both Thurgood Marshall and Ruth Bader Ginsburg acknowledged were invaluable to them — in the Winter/Spring 2022 issue.
It is also important to note that Brandeis initially denied Murray tenure, claiming her works to be of insufficient value. Murray appealed this idiotic decision, which was ultimately overturned.
John Dartigue '61
Los Angeles