Yuval Evri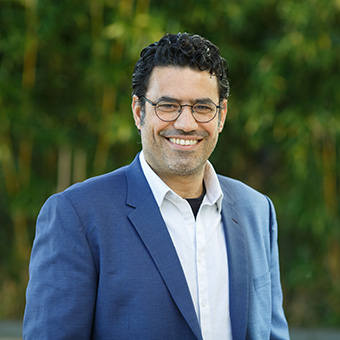 Assistant Professor of Near Eastern and Judaic Studies on the Marash and Ocuin Chair in Ottoman, Mizrahi, and Sephardic Jewish Studies
Degrees
Tel-Aviv University, PhD
Hebrew University, MA
Hebrew University, BA
Profile
Yuval Evri is Assistant Professor of Near Eastern and Judaic Studies and Marash and Ocuin Chair in Ottoman, Mizrahi and Sephardic Jewish Studies at Brandeis University. His research focuses on the cultural and political history of Palestine/ Land of Israel focusing on Sephardi and Arab-Jewish thought. Yuval Evri was a EUME postdoctoral fellow at the Institute of Advanced Studies in Berlin (2013-2014); a postdoctoral fellow at SOAS – University of London (2016-2018) Visiting Scholar at the Herbert D. Katz Center for Advanced Judaic Studies at University of Pennsylvania and Leverhulme Early Career Fellow at King's College London (2018-2021).
Selected Publications
Yuval Evri has authored various articles on issues relating to modern Arab-Jewish culture and thought. His recent book titled: The Return to Al-Andalus: Disputes Over Sephardic Culture and Identity Between Arabic and Hebrew was published by Magnes press at 2020. His current book project traces multilingual translational and cultural models that emerged in the beginning of 20th century Palestine/Land of Israel and explores how the fluidity inherent in these cultural models becomes a source of resistance to the dominant monolingual forces, and to any exclusive claims of ownership of land, texts, traditions, or languages.