Brandeis Research during the COVID-19 Pandemic

Brandeis continues to adjust our COVID-19 protocols based on data and local conditions. These include changes to masking, testing, travel and visitor requirements. Students, faculty and staff coming to campus should comply with all measures required within the Campus Passport, including testing and taking the Daily Health Assessment.

The capacity limits in the science labs returned to normal for labs that have at least 80% of personnel who are working in-person fully vaccinated. If this 80% threshold is not met, labs will maintain the current 60% capacity limit. We are working towards 100% vaccination across campus.

Physical distancing of at least 6 feet must be maintained when feasible in labs, public areas, hallways, breakrooms, meetings, and seminars, in accordance with MA Guidelines. Masks are optional on campus for vaccinated individuals with certain exceptions, including classrooms and event venues. Unvaccinated individuals are required to wear masks whenever indoors in the presence of others. Standard lab hygiene protocols should be followed, and lab personnel must follow proper glove and handwashing requirements.

For complete information, visit the COVID-19 Response: What's Now, What's Next website.

Remote Library Resources
---
Brandeis is where Nobel Prize-winning biologist Michael Rosbash and Jeffrey Hall, professor emeritus of biology, cracked the genetic code of circadian rhythms' found in almost all life. It's where neurobiologist and MacArthur fellow Gina Turrigiano developed her latest theories on sleep. And where scientists at the interdisciplinary Materials Research Science and Engineering Center (MRSEC) are devising revolutionary new materials that promise to transform everything from the way we treat disease to build computers.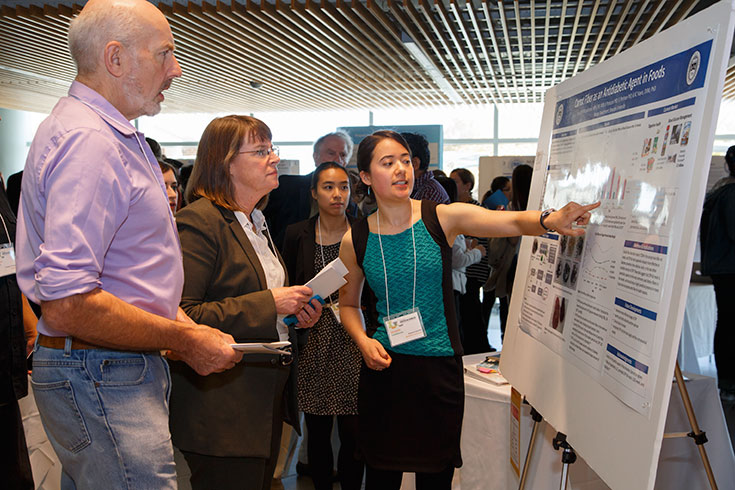 On the frontlines of today's most pressing problems
Students from all over the world come to Brandeis to experience the thrill of collaboration and discovery with world-class faculty, including a Nobel Laureate. Explore how students at Brandeis are inspired to explore without boundaries.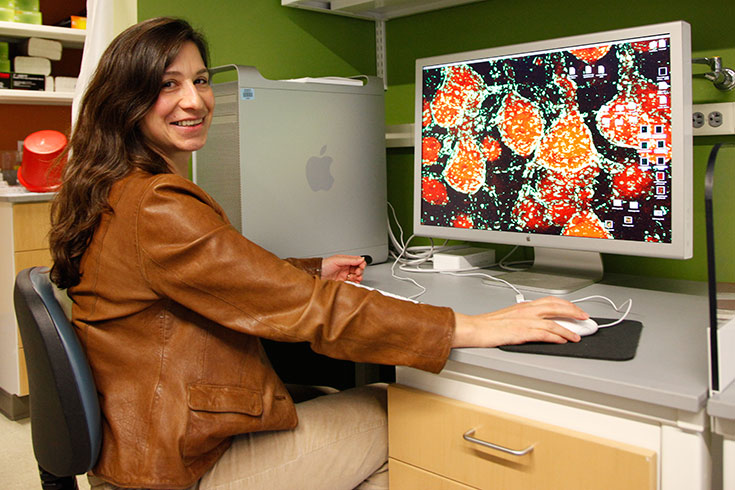 Research at Brandeis is as varied as the interests and expertise of our faculty
Our researchers and scholars are fueled by the spirit of inquiry, sustained by collaboration and invigorated by creativity. Our interdisciplinary orientation has propelled us to the leading edge of many fields, giving our students unparalleled opportunities to conduct meaningful research in world-renowned labs.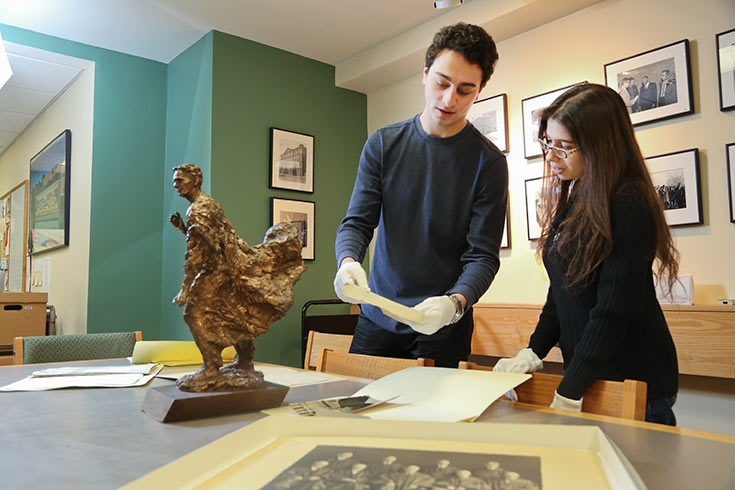 Our centers and institutes are dedicated to addressing many of the most pressing issues affecting society today, from artificial intelligence to youth unemployment.