Robin Feuer Miller wins Guggenheim in Humanities
She will work on a book on Dostoevsky and Tolstoy during fellowship
The John Simon Guggenheim Memorial Foundation has awarded Robin Feuer Miller, PhD, the Edytha Macy Gross Professor of Humanities, a fellowship to complete a book project on two towering figures of the 19th-century Russian novel, Fyodor Dostoevsky and Leo Tolstoy.
Miller is one of 175 scholars, artists and scientists awarded a 2013 Guggenheim fellowship from a group of almost 3,000 applicants in the United States and Canada. Calling the winners "the best of the best," the foundation said this year's fellows represent 56 disciplines, 85 different academic institutions, 30 states and three Canadian provinces.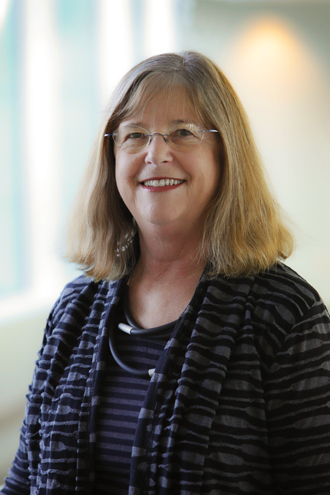 "I am so excited about tackling this project and by the Guggenheim Foundation's support of it — I can't wait to start," says Miller, who has devoted her academic career to Russian and comparative literature and is known for crossing disciplinary boundaries in her classes —team-teaching literature and studio arts in the same class, for example.
An author of several books about Dostoevsky and Tolstoy, Miller says the two literary contemporaries inevitably invite comparison (they never did meet) and are most often remembered by readers for the unforgettable characters that inhabit the almost endless pages of their novels. Much scholarship on these two giants has focused on equally monumental questions, she says: "How shall I live?" "How shall I die?" "Does God exist?"
Miller's Guggenheim project — "Dostoevsky, Tolstoy and the Small of This World" — intends to turn the grandiosity of their novels inside out. She aims "to approach these writers not through the great plots and the massive heroes of their works, but to creep upon them from the side — to look at these men through the animals, children and minor characters in their works," she explains.
"The small of this world" refers to a Russian proverb with a vaguely Biblical connotation. Miller's project explores how Dostoevsky and Tolstoy inform today's debates about animal rights and animal intelligence, the scourge of bullying, childhood play and moral awareness. It also reexamines the roles of minor characters in their novels, such as Tolstoy's "Anna Karenina" and Dostoevsky's "The Brothers Karamazov." For instance, Miller's interest in "Anna Karenina" will center not on Kitty, but on her friend Varenka; not Levin, but his brother, Sergei Koznyshev.
For Dostoevsky and Tolstoy, "the 'small of this world' loom large," says Miller.
What makes the project even more unusual is Miller's decision to forgo the usual literary criticism in favor of incorporating the voices of contemporary writers, philosophers and critics like J.M. Coetzee, Annie Dillard and David Foster Wallace, all of whom have written about "the small of this world" in their own work.
Miller will be a Visiting Fellow next year at St. Edmund Hall at the University of Oxford, where her husband, Brandeis biochemist Christopher Miller, PhD (and a 2004 Guggenheim fellow), has also been invited as a visiting professor and distinguished lecturer at Lincoln College. 
Return to the BrandeisNOW homepage