Slifka-Malkin Scholars to speak on peaceful coexistence at Walden Forum
'Jews and Arabs, Israelis and Palestinians: Is coexistence possible in Israel?'
Two Israeli Slifka-Malkin Scholars from Brandeis University – one Palestinian and one Jewish – will discuss the program that brought them together to peacefully coexist in study.

Students Ashraf Hussien and Chen Arad will speak at the Walden Forum in the Wayland High School Auditorium on Feb. 7, at 7:30 p.m. Their session, "Jews and Arabs, Israelis and Palestinians: Is co-existence possible in Israel, and is peace possible in the Greater Middle East," will cover how they were selected and their general impressions of life at Brandeis and at home. They will also cover the issues of the times and their general perspectives as an Arab and a Jew growing up in Israel and living side by side at a time of unsettling discord. What was life like growing up in Israel and what is at the heart of what is going on today? Is co-existence between Arabs and Jews in Israel possible? They will also share their thoughts on prospects for the possibility of peace with Israel and Palestine and in the greater Middle East.
The Slifka-Malkin Coexistence Program brings together an Israeli Jew and Israeli Arab who are committed to and will work to foster greater tolerance and understanding between Arab and Jewish Israelis. This program has been successfully ongoing since 1996. Students are selected not only for their academic achievements but also their demonstrated commitment to advancing coexistence efforts in Israel both in the university community and at home.
The Slifka - Malkin Scholarship for Peace and Coexistence between Jews and Arabs in Israel is a unique scholarship program at Brandeis University. Overcoming the differences in the homeland seems to be a monumental task. Some believe an environment of constant conflict and lack of tolerance have combined to create dangerous behavioral attitudes in the youth on both sides. This is believed to be undermining the chances of ever having a peaceful resolution to the conflict within Israel, let alone in the greater region.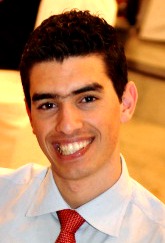 Ashraf Hussien
Hussein is a second year BA/MA student double majoring in economics and business, and minoring in peace and conflict studies. He is currently pursuing his master's degree at Brandeis International Business School. He did a summer internship at Highfields Capital Management, an investment management firm in Boston. Previously, he worked at the Center for Jewish-Arab Economic Development in Herzliya and at the Jerusalem Interest Free Micro-Finance Fund in Jerusalem. He was a finalist in the Annual Stock Pitch Challenge, Hassenfeld Fellow, finalist in the Global Markets Assets Management Competition in New York, and vice president in the Global Markets Investment Club. In the future, he aspires to return to Israel after gaining a few years of work experience in the U.S. and work in the finance sector. He dreams of facilitating cooperation between Arabs, especially Palestinians, and Israelis, though business.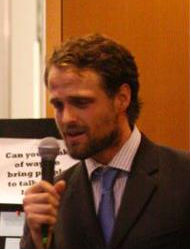 Chen Arad
Arad is a sophomore at Brandeis University, from Hod-HaSharon. At 17, he was granted a full two-year scholarship to represent Israel in a Lester B. Pearson United World College of the Pacific in Western Canada, where among other activities he led Israel programming. Following his graduation, Chen worked as a fundraising coordinator for the Israel Cancer Association. In late 2007 Chen joined the Israel Defense Forces Spokesperson Unit and served for three years as a Foreign Press Spokesman at the IDF News Desk. Upon his discharge in 2010, Chen worked as a news editor for ynet (Yedioth Ahronot) for one year. At Brandeis, Chen has been thoroughly involved with Israel-related activities. This year he co-founded the Brandeis Visions for Israel in an Evolving World (bVIEW) movement for improving the conversation regarding Israel on U.S. campuses. This January, bVIEW will host 300 students for a one-day conference.
The Walden Forum is a free public series that brings people together to talk, listen and learn from one another in a civil environment. It fosters discussion about important ethical, religious, political, scientific, social, and other topics in a live-forum setting. For more information visit the
Walden Forum
site or write to
info@waldenforum.org
.
Return to the BrandeisNOW homepage