Photographer donates Israel then-and-now collection
Dan Tassel recalls origins of his then-and-now project in Israel
Dan Tassel stood on the wall at the Damascus Gate leading into Jerusalem's Old City. He was searching for the view seen in a photograph, taken in the 1870s.
There were soldiers nearby, and he showed them the old photograph. "Do you know where this is?" he asked. They shook their heads.
"So I just slowly turned…until there it was," says Tassel.
Tassel, 85, recently donated some of the results of this Jerusalem endeavor, along with a variety of other pieces he's collected over the past several decades, to the Robert D. Farber Archives & Special Collections. It was while visiting Brandeis with a friend who is an alum of Middlesex University – the school that previously occupied campus – that Tassel inquired whether the archives would be interested in his collection.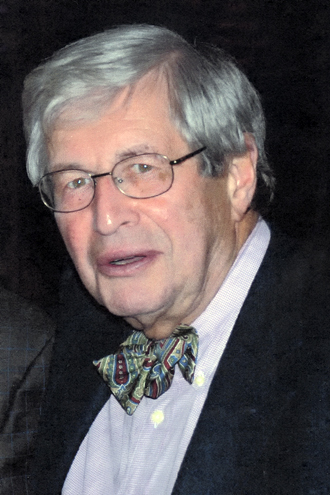 The Damascus Gate episode occurred in the 1980s, when Tassel, who had been a practicing physician for more than 20 years in Burlington, Mass., was exploring other interests. He had taken some courses in Middle Eastern history.  When one of his children was taking a high school course in photography, Tassel set up a dark room in his basement.
He was introduced to the Harvard Semitic Museum, which at the time was showing an exhibit of early 19th-century photographs of Israel. The museum's then-director Father Carney Gavin suggested Tassel, who had worked at a hospital in Afula and lived on a kibbutz with his wife and children in 1974, might want to consider a then-and-now project.
So in the early 1980s, he headed back to Israel with a backpack and Polaroid copies of the photographs from the exhibit and other museum collections. He intended to take fresh shots from the same point of view from which the historical photos were taken.
"Sometimes, I felt like I should have been in a little different place," he says of his attempts to match vantage points. "A friend of mine, Tim Gidal, who was a well-known photographer, said 'Great, but why don't you get the same light?' and I did go back over several years and made sure I did get the sun at a better angle."
Other shots were a more-precise match.
"I remember when I would be working on the paired views, I'd look at my own photograph and I'd say 'Is this the new one or the old one?' but then I'd notice the outgrowth of plants over a hundred years was the difference," he says.
The work was featured in a 1983 exhibit at the Semitic Museum and Symphony Hall, then traveled to the Haifa Museum and the Jerusalem Theater. He received positive feedback from the curator and the then-mayor of Jerusalem, the legendary Teddy Kolleck. The experience not only helped launch him on a second career in photography, but also on a lifelong photography collection that took him on trips in the United States and Europe.
"Often you wouldn't feel welcomed at first when requesting permission to photograph a site, but I always would have my Polaroid copy of the picture taken in the 1800s. It was a great introductory experience," he says. "We were then welcomed to come and meet the family."
Tassel donated some of these before-and-after photos, as well as stereoscopic cards of the Middle East and a stereoscope, a device through which the viewer can see an image in 3D; works by his friend Gidal, who was a pioneer of photojournalism; and a number of other rare prints and books from his photography and Middle Eastern history collection.
"I think I have that collection gene," he says, laughing. "As a growing child and teenager I collected a drawer full of Indian cards and war cards. I'm very happy that some of these photographs and books are ending up in places where they will be well cared for and used by students and faculty."
Return to the BrandeisNOW homepage