Aida Yuen Wong to give AHL Foundation Lecture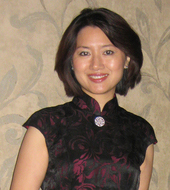 Associate Professor of Asian Art Aida Yuen Wong will deliver a lecture in New York City on costume reform and Korean modernization as part of the AHL Foundation's 2014 public lecture series.
Wong's lecture will be based on the attire of Yu Kil-Chun, a 19th century scholar and political activist whose personal effects, including his clothing, are among artifacts belonging to the Peabody Essex Museum.
The lecture is scheduled for 6 p.m. on Oct. 15 at the Korean Cultural Service of New York at 460 Park Ave. in Manhattan.
Return to the BrandeisNOW homepage