Board approves tenure appointments, two new degree programs
The Board of Trustees approved tenure for two Brandeis International Business School faculty members and the establishment of two new degree programs during its Jan. 21 meeting.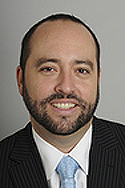 Aldo Musacchio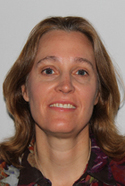 Anita Tucker
Aldo Musacchio and Anita Tucker, who were recruited from Harvard Business School last spring to enhance Brandeis IBS' Latin American Initiative and strengthen its operations management curriculum, respectively, have been promoted to associate professors with tenure, effective July 1.
Musacchio earned a doctorate in Latin American history from Stanford University and is an economic and business historian whose work examines corporate governance, encompassing both the formal and informal rules that regularize, legitimize, enable, and constrain corporate activities. His research focus on Brazil will contribute to the global character of Brandeis IBS and further strengthen its presence in Brazil.

Tucker earned a doctorate in business administration at Harvard University and is recognized widely for her scholarship in operations management, with an emphasis on hospitals, but with broader implications for complex service organizations. Her research is primarily focused on how organizations respond to operational failures and programs to improve operations. Prior to entering academia, Tucker worked in industry as a quality control engineer, an experience that has helped her to connect theory with practice.

"Professor Musacchio and Professor Tucker quickly have made notable contributions to Brandeis IBS, both for the high quality of their scholarship and for their commitment to our students," said Brandeis IBS Dean Bruce Magid. "Their appointments underscore our mission to prepare our graduates to succeed in the global economy."

The Board also approved the creation of the Graduate Program in Teacher Leadership and the Executive MBA for Physicians.

"The addition of these two degree programs complements and enhances Brandeis' mission to benefit society by providing teachers and physicians the knowledge and training they need to be more effective leaders in their organizations," says Provost Lisa Lynch.

Under the auspices of the Graduate School of Arts and Sciences, the hybrid Graduate Program in Teacher Leadership will enable classroom teachers to learn skills so that they can take on leadership roles while remaining as teachers in schools. Traditionally, accomplished teachers have few opportunities for professional advancement, unless they leave the classroom to become administrators. The Brandeis teacher leadership program will help teachers become instructional and school leaders who can mentor fellow teachers, collaborate with administrators, orchestrate school reform, and influence education policy.  Combining face-to-face summer coursework with distance learning during the academic year, the program, which begins this July, culminates in either a 13-month Advanced Graduate Study endorsement or a master's of education degree in teacher leadership.
The Executive MBA (EMBA) for Physicians, to be offered through the Heller School, will build on Heller's longstanding MBA/MD program with the Tufts School of Medicine and on its executive education programs in the field of health care. The EMBA program will prepare physicians to take on leadership roles in the increasingly complex, rapidly changing world of health care policy and practice, and will be directed by Jon Chilingerian, director of the MD-MBA and Physician Executive programs. The accelerated 16-month program will combine online learning with four 11-day residential sessions. Each cohort will contain 25-30 physicians, who will become a peer network, learning from each other as well as from their instructors. The program will integrate the student's medical expertise with new knowledge in critical areas ranging from health policy and economics to operational systems management, high performance leadership, and healthcare innovation.
Return to the BrandeisNOW homepage