PBS airs documentary on Cunningham's "Klansville, U.S.A."
Klansville, U.S.A.
," a PBS "American Experience" documentary based on a book by Brandeis sociology professor
David Cunningham
, will debut on Jan. 13.
Cunningham's 2013 book, "Klansville, U.S.A.: The Rise and Fall of the Civil Rights-Era Ku Klux Klan," and the documentary document the reemergence of the Ku Klux Klan in North Carolina following the Supreme Court's ruling in Brown vs. Board of Education in 1954.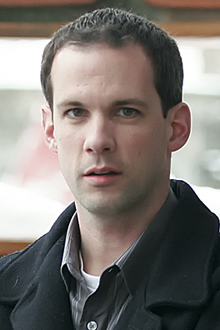 David Cunningham
North Carolina was long considered the most progressive southern state, but in 1963 North Carolina salesman Bob Jones chartered what would become the largest Klan group in the country. In the process, the group helped give the Tar Heel state a new nickname: "Klansville, U.S.A."
Cunningham's research focuses on the scope, organization, and legacy of racial contention in the civil rights-era South. His recent work centers on the Ku Klux Klan, in particular the complex roles that the Klan played in various communities throughout the 1960s and the enduring impacts of KKK activity on contemporary voting patterns and crime rates.
The program will air in Boston on WGBH-TV Channel 2, 9 p.m. Check the PBS website for the program's broadcast in your local area. It also is now available to watch online.
There also are plans underway to show the documentary on the Brandeis campus this March in conjunction with the
Richman Distinguished Fellowship in Public Life
.
Return to the BrandeisNOW homepage