Heller School researchers explain the Family and Medical Leave Act, and where it falls short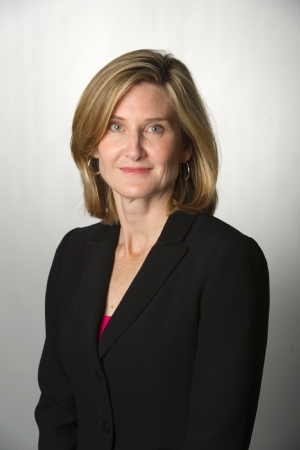 Alison Earle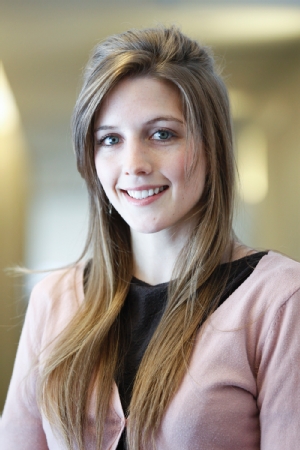 Kimberly Geronimo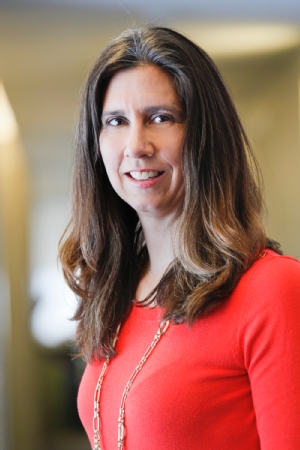 Pamela Joshi
Since 1993, the federal Family and Medical Leave Act has guaranteed unpaid job-protected leave for eligible workers who needed time off from work for their own illness, to care for a new baby, or to care for a seriously ill family member.
But the law has its shortcomings. There are certain types of employers exempt, and taking time off without getting paid simply isn't an option for some people. Questions about expanding the policy  to cover more people and to offer  paid leave from employment for serious medical issues have come to the forefront, both in state legislatures and in advance of the 2016 presidential election.
Last month,
Alison Earle
,
Kimberly Geronimo
and
Pamela Joshi
from the Heller School for Social Policy and Management, who have exhaustively researched the FMLA, travelled to Washington, DC, to receive the
Lawrence R. Klein Award
for a
paper published
in the Bureau of Labor and Statistics' Monthly Labor Review, and to discuss some of their findings with several federal agencies and organizations. Earle also testified at a Massachusetts statehouse hearing on pending paid family and medical leave legislation.
Joshi, Earle and Geronimo recently took some time to answer some questions about the FMLA for BrandeisNow.
What are the central issues with the FMLA as it currently stands?
The effectiveness of the FMLA is hampered by two main constraints. The first problem is that only around 60 percent of workers and just half of working parents are eligible for job-protected leave under the FMLA. The second issue is that FMLA leave is unpaid. Many workers, especially low-wage workers, may not be able to afford taking unpaid time off from work. Among all working parents, just 40 percent are eligible for and can potentially afford to take FMLA leave. 
Is there evidence that specific groups are substantially more impacted by FMLA shortcomings than others?
Our research shows that access to and the potential usability of FMLA's unpaid leave varies across workers' income, race/ethnicity and nativity status. Among working parents, a group that is very likely to need time off from work at some point (to care for newborns and adopted children, to address their own health condition and to address family medical needs of children and aging parents), only 50 percent are eligible for FMLA.
However, a breakdown along racial/ethnic lines reveals that Hispanic parents are the least covered, with only 40 percent eligible for FMLA leave compared to other working parents. Digging deeper, we find that the low eligibility rates among Hispanic parents overall are driven by foreign-born Hispanics. While 52 percent of U.S. born Hispanic working parents are FMLA eligible, just 37 percent of foreign-born Hispanic working parents are eligible. This already vulnerable population is disproportionately excluded from FMLA protections, which may exacerbate existing racial/ethnic inequities in health and economic outcomes.
How could these standards set by the FMLA be changed to be more inclusive?
Modifications to FMLA eligibility criteria certainly have the potential to reduce racial/ethnic disparities in access to unpaid leave. Currently, FMLA eligibility criteria require that workers are employed at a firm with at least 50 employees, have worked at least 12 months for that firm and have worked at least 1,250 hours in the past 12 months for that firm.
Changes to FMLA eligibility requirements to include smaller firms or reduced tenure requirements would allow the Act to cover more Hispanic workers as they are more likely to work in small businesses and, if they are foreign-born, may work seasonally or not have been in the U.S. long enough to fulfill the 12-month tenure requirement.
Lastly, the unpaid nature of the FMLA makes it unaffordable for most low-income workers, who are disproportionately black and Hispanic.  Providing wage replacement during the leave would go a long ways towards making the FMLA more effective at supporting working families and closing racial/ethnic and income gaps in the ability to afford family and medical leave.
How are employees educated on FMLA?
The main way that employees are made aware of their rights under the law is through the required posting of notices of FMLA rights and responsibilities at their worksites.  Employers are also required to provide written notice of FMLA expectations and obligations to any employee taking FMLA leave.
How is it enforced and is it effective?
The Department of Labor's Wage and Hour Division (WHD) enforces FMLA. The legislation expressly forbids employers from impeding or denying an employee's right to take FMLA leave, retaliating against employees who took or attempted to take FMLA leave, or discharging or discriminating against employees who have made a complaint about unlawful practices under the FMLA.
Employees who believe their FMLA rights have been violated can file a complaint with the WHD or file a private lawsuit against the employer. FMLA enforcement thus rests primarily on the shoulders of employees who must be aware of their rights, detect a violation of these rights, and take the initiative to file a complaint with the WHD or take legal action.

This employee-based enforcement could disadvantage those employees with fewer resources or time including and importantly, employees who are seriously ill or who must care for a seriously ill family member – those who most need FMLA. 

Since 2010, however, the WHD has worked to increase the percent of directed investigations, where the Department of Labor, independent of employee complaints, investigates employers or industries determined to be likely to violate FMLA and other labor standards. This shift signals an intention to pursue a more systematic approach to enforcement that may reduce the burden of compliance on employees and thereby potentially decrease barriers to access.
| | |
| --- | --- |
| | |
| Kimberly Geronimo, Alison Earle and Pamela Joshi receive the Lawrence R. Klein Award from the Bureau of Labor Statistics | |
Return to the BrandeisNOW homepage