Brandeis-Hampton partnership to promote diversity in the sciences
Funded by the National Science Foundation, the initiative aims to encourage under-represented candidates in research fields
Across the country, the percentage of African-Americans, Hispanics and women in research labs and university-level science studies falls far below their percentage in the population as a whole.
A new initiative between
Hampton University
and Brandeis, called the Partnership for Research and Education in Materials (PREM), aims to directly address that by bringing more under-represented candidates into university labs and offering a pathway to advance their careers.
The partnership, which has received
$3 million in funding from the National Science Foundation
, brings together Hampton's access to a large pool of excellent underrepresented candidates, and Brandeis' broad range of laboratory science opportunities to prepare and encourage underrepresented minorities to pursue careers in scientific research.
"There are many talented young people who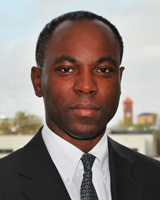 Raymond Samuel
may never know they have an aptitude for research science," said Raymond Samuel, assistant dean of the School of Engineering and Technology at Hampton. "If they're never exposed to it, they don't know they are missing out on it."
Black students make up just six percent of STEM (
Science, Technology, Engineering and Math)
undergraduate degree recipients, according to the National Center for Education Statistics. And African-American students who enter STEM programs as undergrads are more likely to leave the field: 65 percent either did not receive a degree or switched to a non-STEM program, according to data taken from 2003 to 2009. African-Americans were awarded 5 percent of STEM doctoral degrees in 2012; 3 percent of STEM doctoral degrees went to black women.
There are two programs encompassed in the partnership that directly impact Brandeis, one targeted at fostering interest in research science in undergraduates, and another to offer opportunities to under-represented research assistant professors with the goal to strengthen and expand research sciences at Hampton.
Samuel, along with
Seth Fraden
, professor of physics at Brandeis and director of the Brandeis Bioinspired Materials Research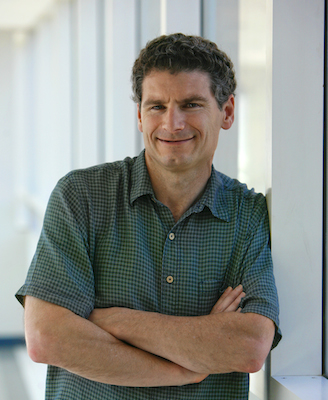 Seth Fraden
Science and Engineering Center (
MRSEC
), and Deidre Gibson, associate professor and chair of the department of marine and environmental science and director of Education and Outreach of the PREM at Hampton, will direct the interdisciplinary partnership between Hampton's materials science researchers and colleagues at Brandeis.
The undergraduate program will bring Hampton students to Brandeis, expenses paid, to conduct research for 10 weeks over the summer as part of the Brandeis MRSEC's already-established undergraduate summer research program.
"We hope to inspire underrepresented students at all levels with this new program," said Anique Olivier-Mason, director of Education, Outreach and Diversity at Brandeis MRSEC. "It has great potential to inspire future scientists."
The program for research assistant professors, called Pathway to Professorship (PtP), is a two-year appointment. In the first year, the researchers will work in a Brandeis lab, and the second year will be spent on the Hampton campus in Virginia, where they will continue their research with the goal of preparing the candidates for a tenure-track professorship at Hampton or Brandeis.
"Our goal is to recruit some of the PtPs to stay at Brandeis and become a faculty member here and serve as a role model to our under-represented undergraduates," Fraden said.
The undergraduate program and the Pathway to Professorship will both offer customized programs and mentorship, Fraden said.
"There are so few under-represented candidates in our field, and they face different challenges," he said. "Each needs a custom program, and we at Brandeis excel in providing the kind of nurturing and commitment needed to create a good scientist."
The initiative between Brandeis and Hampton was one of six Partnerships for Research and Education in Materials Awards
announced by the National Science Foundation in September
.
The grant provides $600,000 per year for five years, with an option to renew the grant for another five years after that. The first three Pathway to Professorship candidates are expected to begin in 2016, and the first undergraduates will come to Brandeis next summer.
Return to the BrandeisNOW homepage