Exploring Boston's hidden sacred spaces
Professor Wendy Cadge is shining a light on the chapels and prayer rooms tucked away in the corners of the city
Aside from their relative closeness on a map, Logan International Airport, the Massachusetts Correctional Institution in Norfolk and the Prudential Center all have something else in common: Each has a designated sacred space for prayer, reflection and tranquility.
Wendy Cadge, professor of sociology and women's, gender and sexuality studies, has been working to document these places and others like them – more than 50 in all – for a project launched last year called Boston's Hidden Sacred Spaces. The research has led to unusual discoveries and stunning photographs by her collaborator, Boston-based professional photographer Randall Armor. These spaces run the gamut: Some are opulent and prominently placed; others are tucked away and austere.
While some remain much as they were built, others have been refitted - or sometimes simply renamed - to be more inclusive.
The Wolfson Chapel at Beth Israel Deaconess Medical Center, for example, was originally a Jewish chapel but was recently renovated to become an interfaith space. Now, along with its original stained glass windows, there is a tabernacle for Catholic communion and a sign pointing to Mecca. Rather than removing all religious symbols when the space was renovated, the hospital's Advisory Committee on Religious Diversity opted to add new ones to recognize the range of religious practice among its staff as well as patients and families. 
"When you start to look at these spaces over time, many have changed," Cadge said. "To me this is a story about how and where religion and spirituality have been present in Boston and how the city has changed with waves of immigrants."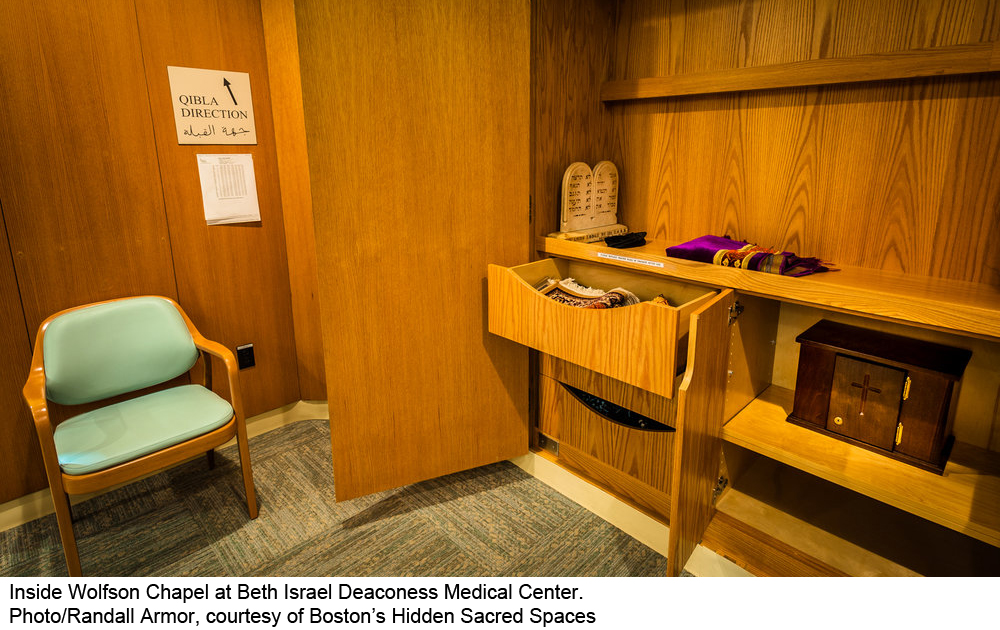 It is also a story of religion around the city's edges – in the chapel on Peddocks Island in Boston harbor; in the seaport in several spaces; and at the modernist Erich Lindemann Mental Health Center building in Boston's Government Center.
Some spaces changed to reflect diversifying of religious beliefs in the region, while others changed because the institution that housed them changed. What is now Spaulding Rehabilitation Hospital in Cambridge was once Youville Hospital & Rehabilitation Center, a Catholic hospital. When it was purchased and renovated by Spaulding in 2009, its chapel was converted into a conference room. Its old pews and cabinets sit out in the hall. A meditation room, long a part of the building, remains open by the main entrance.
"You can see the history of these institutions through changes in these spaces," Cadge said.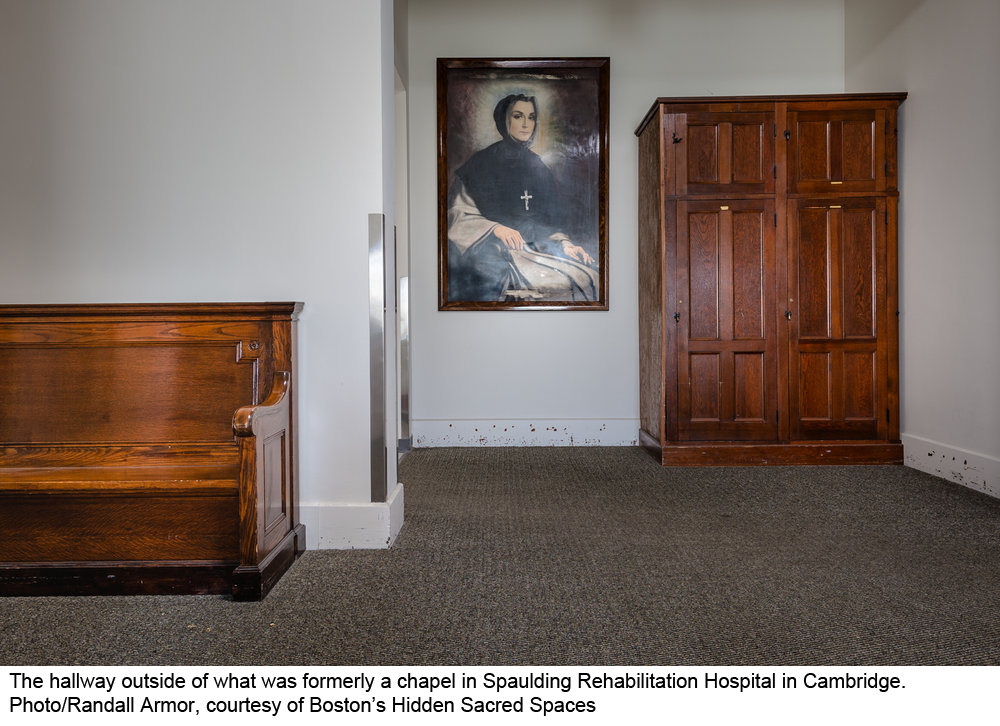 The project had its beginnings in a Radcliffe Institute Exploratory Seminar, "Sacred Spaces in a Secular Nation of Believers" organized by Cadge, Wellesley College Professor Alice Friedman and Karla Johnson, an architect who designed the multi-faith space at Tufts University. After Johnson died in 2016, Cadge and Friedman continued the project in her honor, recruiting Armor to join their team.
Research for the project has been funded by grants from Brandeis and Wellesley College, and through support from The Theodore and Jane Norman Fund For Faculty Research and Creative Projects at Brandeis. The Hidden Spaces Project also recently received a grant from Mass Humanities that will allow the project to develop a traveling exhibition featuring photos and research from the sacred spaces.
Cadge and Friedman are also looking into other possible ways to promote the project, such as a more expansive exhibit and online tools that could make the research more accessible.
"We would like the audience for this to be the people of greater Boston," Cadge said. "We're open to suggestions about how to best share these images and stories throughout the city."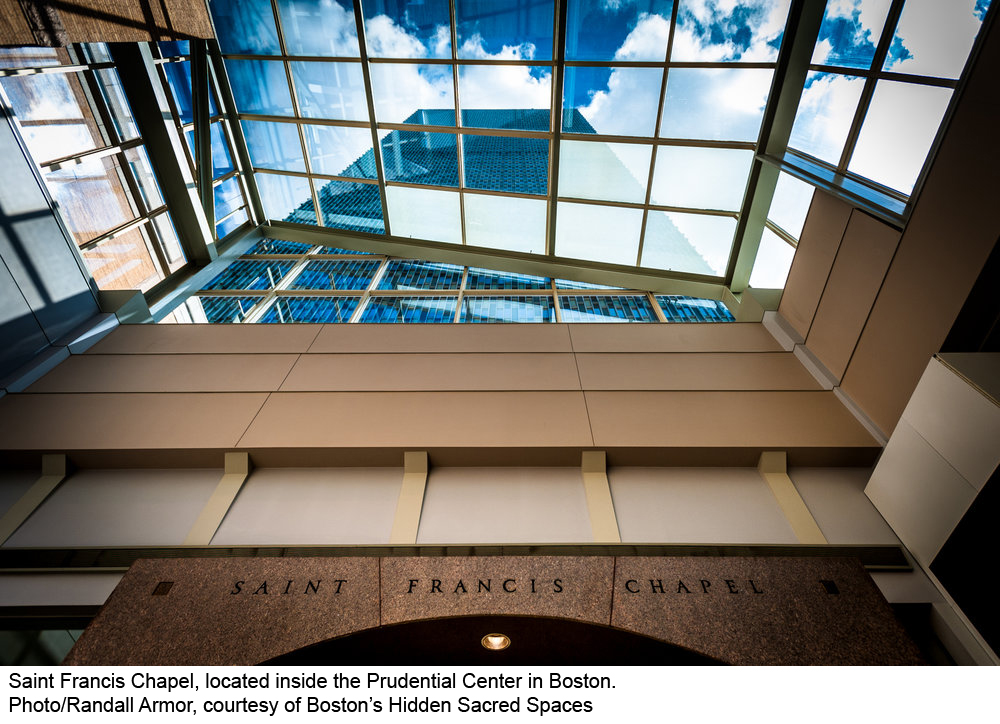 Return to the BrandeisNOW homepage