Law, caste, and the pursuit of justice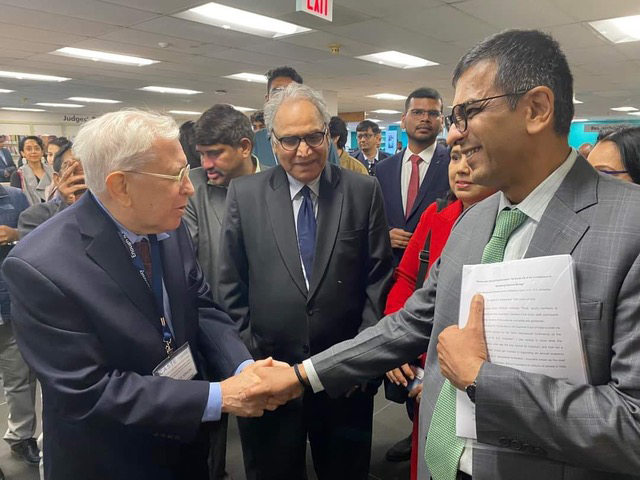 Professor Laurence Simon shakes hands with the Hon'ble Dr Justice Dhananjaya Y Chandrachud, The Chief Justice of India.
Leading scholars, esteemed leaders, and Brandeis community members joined together to discuss law, caste, and the pursuit of justice during The 6th International Conference on the Unfinished Legacy of Dr. B. R. Ambedkar, a conference hosted October 20 through October 22 at Brandeis University. 
The conference was sponsored by the Brandeis open-access academic journal, CASTE: A Global Journal on Social Exclusion. 
Attendees came from around the world to participate, traveling from India, Pakistan, Nepal, the United Kingdom, the European Union, Canada and across the United States. 
The Hon'ble Dr Justice Dhananjaya Y Chandrachud, the Chief Justice of India, gave the keynote lecture. He shared his thoughts on the representation before the Court of persons from marginalized communities, and on his philosophy of law that showed the significant evolution of his thinking about the "social mission of the Court." 
Other panels included: on legal justifications for incorporating caste into university non-discrimination and harassment policies; strategies for caste policies at the California State University System and other universities – all of which followed Brandeis' example that catalyzed a movement in American universities that continues to grow.