Brandeis welcomes 30 new faculty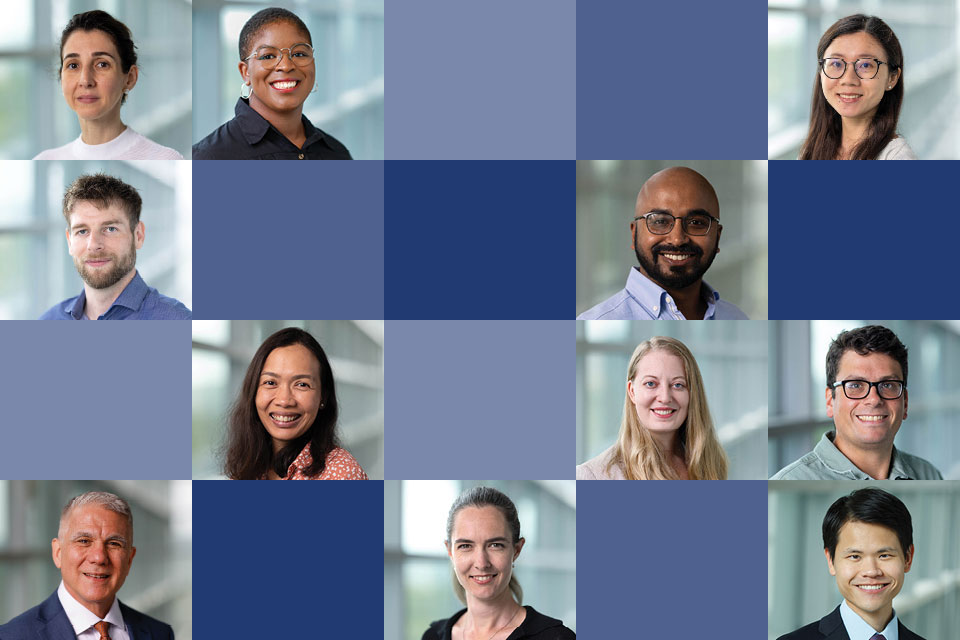 Brandeis has welcomed 30 new full-time and visiting faculty members and postdoctoral faculty fellows to campus this fall.
The group spans 19 areas of study across campus. New full-time and part-time faculty were welcomed to campus at faculty orientation in August.
"The new additions to our faculty bring a wealth of knowledge, enthusiasm, and ingenuity," said Provost Carol Fierke. "The collaborations they will foster across fields with colleagues and students promise to strengthen Brandeis for years to come."
The following new full-time and visiting faculty have joined the university:
School of Arts and Sciences
Assistant Professor of Fine Arts
Maroja received her PhD from Duke University in 2015. She has held several academic appointments including positions at State University of California, Fullerton College, York University in Canada, McGill University in Canada, and Colgate University. Her teaching and research are focused on Latin American modern and contemporary art and visual studies, with an emphasis on decolonial methodology and transnational exchanges in the Americas.

Instructor in Theater Arts
Berry will receive her PhD in African American Studies and English from Yale University in 2024. She has held academic appointments at Yale University and the New School. Her research interests are in contemporary African American theater with a focus on women's writing and performance, twentieth- and twenty-first century performance cultures, and experimental drama.
Brandeis International Business School
Assistant Professor of Data Science
Shekhar obtained his PhD in Machine Learning and Public Policy from Carnegie Mellon University in 2023 with a dissertation titled "Data-driven Decisions — An Anomaly Detection Perspective." His research interests lie in unsupervised and explainable machine learning, particularly in the context of healthcare and finance.
Senior Lecturer in Finance
Makolo received his PhD in International Economics and Finance from Brandeis University in 2016. His research interests include Entrepreneurial Finance & Innovation. Makolo comes to Brandeis from the D'Amore-McKim School of Business at Northeastern University, where he has been teaching graduate and undergraduate finance courses.