Transportation to Riverside Station Added to Shuttle Schedule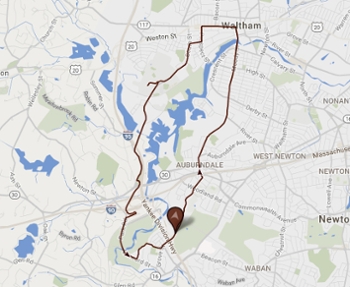 September 15, 2016
This semester, Brandeis will offer transportation to Riverside Station on the MBTA's Green Line service to Boston. The Riverside shuttle will be available on weekdays from 7:00 a.m. – 10:00 a.m. and 4:00 p.m. – 7:00 p.m. when class is in session. This new route will be an addition to the university's existing shuttle services, which include services around Waltham and weekend services to Boston and Cambridge.
"We have been considering adding a shuttle to Riverside for a while," says Steven Weglinski, the Senior Coordinator for Graduate Student Affairs. "This initiative was approved by the Graduate Student Association last year, and we are happy to be able to extend our existing shuttle service to provide our students increased access to Boston."
The shuttle will run throughout the Fall semester, at which time the Graduate Student Affairs office will evaluate its popularity with students and determine whether to maintain the service. The schedule is featured on the GSA website, along with information about Brandeis' other shuttle services.