Brandeis University closed Tuesday, Jan. 27
UPDATE (Tuesday, Jan. 27, 12:30 pm): Brandeis has been monitoring the snowstorm and its impact on campus and the region. We continue to collect information on local and state recovery efforts, the track and duration of the storm, and the governor's travel ban and will provide more information about Wednesday's schedule late today via email, text messaging and on this site.
Parking Update
In order to aid in the clearing of campus roadways, ALL vehicles MUST be moved to their assigned parking lot by 6 p.m. tonight. Vehicles found in violation will be subject to towing at vehicle owner's/operator's expense. Your cooperation is appreciated.

Shuttle Update
Campus and Waltham shuttle services will stop operations tonight at 6:30 p.m. and will not be operating tomorrow, Tuesday, Jan. 27.

Computer Remote Access
Those who plan to work from home during the storm closure and need access to their computer files remotely should keep on their office desktop computer when leaving today. The Library and Technology Services website provides instructions on how to access a Brandeis desktop computer remotely.

Student Activities and Services
For more information about student activities and campus services, including dining services, during the closing, go to the Students and Enrollment website.

Waltham On-street Parking Ban
The City of Waltham has declared a snow emergency, effective this evening, Monday, Jan. 26, 6 p.m.

No on-street parking in the City of Waltham will be allowed during the snow
emergency. City authorities warned that cars parked on Waltham roads are
subject to being towed. More information is available on the City of Waltham's website.

Please continue to refer to BrandeisNow for weather-related updates and information on changes to university operations or scheduled events.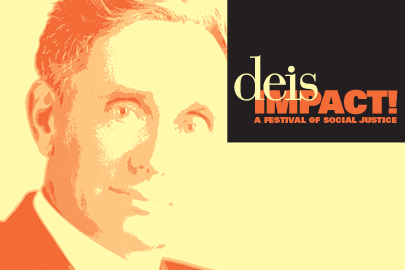 The festival of social justice runs from Jan. 30 to Feb. 9. Khazei will speak Feb. 3
Story »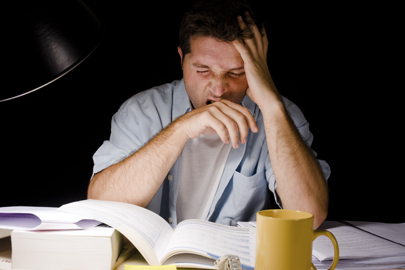 Graduate students Paula Haynes and Bethany Christmann in the Griffith Lab are unraveling the connection between sleep and memory. More »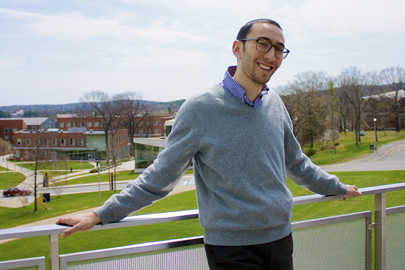 CyberSecurityPlan, the recently started venture of Brandeis senior Ethan Stein, is set to offer companies and organizations a stronger and safer defense against cyber attacks. More »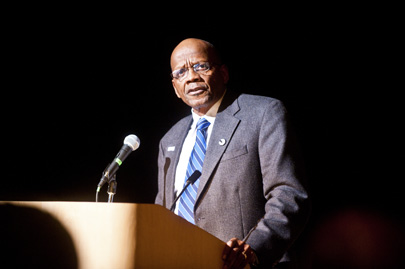 Roy DeBerry '70 was the featured speaker at the annual Martin Luther King, Jr. memorial. More »