Rare look at fiction, a drug on trial ahead in Meet the Author series Oct. 22 and 29
"A book is like a garden carried in the pocket"
–Chinese proverb

Join the Office of Communications for its Meet the Author series this fall and delve into:
Gossip at the root of fiction
A bestselling antidepressant on trial and

The "Brilliant Life and Violent Times of Lorenzo De' Medici"
Free and open to the public. Bring a friend; buy a book; have it signed.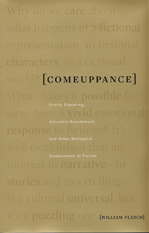 Wednesday, October 22, 2008
4-5:30 p.m.
Rapaporte Treasure Hall

William Flesch
Professor of English Literature
Brandeis University

Experience fiction like never before with "Comeuppance: Costly Signaling, Altruistic Punishment, and Other Biological Components of Fiction."

 "…an exploration of the appeal of gossip…with an account of how much we can think about characters and care about them as much as about persons we know to be real."
– Harvard University Press


Tuesday, October 28, 2008
4-6 p.m.
International Lounge, Usdan Student Center

Etgar Keret
Israeli Author and Filmmaker

"The Girl on the Fridge: Stories"


Wednesday, October 29, 2008
4-5:30 p.m.
Shapiro Campus Center, 2nd floor
Multipurpose Room

Alison Bass '75
Lecturer in American Studies
Brandeis University

"Side Effects: A Prosecutor, a Whistleblower, and a Bestselling Antidepressant on Trial"

"A maverick state prosecutor and a gutsy whistleblower take on the drug industry–and win."
– Algonquin Books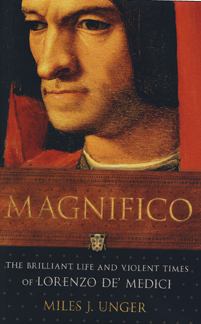 Wednesday, Nov. 12, 2008
4-5:30 p.m.
Shapiro Campus Center, 2nd floor
Multipurpose Room
Miles Unger '81
"Magnifico: The Brilliant Life and Violent Times of Lorenzo de' Medici"

"…a sweeping chronicle of the rise and fall of the Medici dynasty and an illuminating portrait of the brilliant but conflicted man who ruled Florence during an age of unprecedented cultural achievement and unspeakable violence." – Simon & Schuster
Return to the BrandeisNOW homepage