Actor Mark Ruffalo to screen 'What Doesn't Kill You' Saturday
Ruffalo, a 2008 Oscar contender, will screen film and answer questions

WHO:
Actor Mark Ruffalo will screen his work at Brandeis as part of a new series of Hollywood film screenings.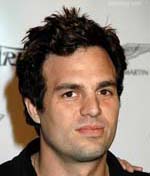 WHAT:
In an exclusive Boston sneak preview, actor Mark Ruffalo will attend a 35mm screening of "What Doesn't Kill You" (Yari Film Group) on Nov. 15 at Brandeis University.
Ruffalo is a 2008 Oscar contender for best actor. The film is based on a true story of two childhood friends from Boston who turned to underworld crime as a way to survive. Co-starring Ethan Hawke, the question remains if they'll be able to escape and find redemption.
Following the screening Ruffalo will participate in a conversation and audience question and answer session moderated by Los Angeles Times awards blogger Scott Feinberg
("The Feinberg Files")
, a Brandeis alumnus.
The new series is made possible by the
Brandeis University Film Studies Program
and the Edie and Lew Wasserman Fund, both chaired by
Alice Kelikian
, Brandeis associate professor of history. Recent screenings include "The Visitor" with actor Richard Jenkins and "Frozen River" with actress Melissa Leo, both Oscar contenders.
The screenings are free and open to the public, but tickets are required for the Nov. 15 event. For more information on attending screenings, contact Dona DeLorenzo at 781-736-2270 or
delorenz@brandeis.edu
.

WHEN:
Saturday, Nov. 15, 7 p.m.
"What Doesn't Kill You" with Mark Ruffalo
WHERE:
The Edie and Lew Wasserman Cinematheque, located in the Sachar International Center, Brandeis University, 415 South Street, Waltham, Mass.
Return to the BrandeisNOW homepage