Pioneers in assisted human reproduction will receive Gabbay Award Nov. 16
Three scientists who have made significant contributions in the field of assisted human reproduction will share the 12th annual Jacob Heskel Gabbay Award in Biotechnology and Medicine. The three will share a $15,000 cash prize and come to campus Monday, Nov. 16, to speak at a public symposium on entrepreneurship and biotechnology.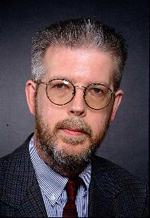 Alan H. Handyside
A committee of distinguished scientists selected the winners: Alan H. Handyside, PhD, visiting professor, University of Leeds and director of the London Bridge Fertility, Gynaecology and Genetics Centre; Gianpiero D. Palermo, MD, PhD, associate professor, New York Presbyterian Hospital–Weill Medical College of Cornell University and director of Assisted Fertilization and Andrology at the Center for Reproductive Medicine and Infertility, and
Ann A. Kiessling, PhD, director of the Bedford Stem Cell Research Foundation, and associate professor of Surgery at Harvard Medical School.
Dr. Handyside's research interests have focused on the areas of the cellular and molecular mechanisms of mouse and human preimplantation development; embryonic stem cells, their embryonic origin and use in transgenesis; and single cell genetic analysis particularly as applied to the human preimplantation embryo, and more recently, reproductive genetics. Handyside and his colleagues created the first "knock out" mouse models using embryonic stem cells for germline integration. In 1989, his lab achieved the first pregnancies following in vitro fertilization, embryo biopsy, and single cell genetic analysis in couples at risk of sex-linked inherited diseases.
His scholarship has been reported in about 150 original peer reviewed articles in a range of journals including Nature, Science, New England Journal of Medicine, Lancet, British Medical Journal, Development and Developmental Biology and in numerous reviews and published abstracts.
        Gianpiero D. Palermo
Gianpiero D. Palermo is the developer of intracytoplasmic sperm injection (ICSI), the revolutionary procedure that has been able to virtually cure male infertility. There are more than two million babies born from ICSI worldwide. He leads a team of researchers actively involved in molecular and genetic aspects of fertilization, follow-up of ICSI babies, genetic aspects of male infertility as well as devising new procedures to treat age-related female infertility, harvesting and differentiation of embryonic stem cells, and in vitro maturation of male germ cells. Dr. Palermo has delivered more than 250 lectures before international audiences, presented over 200 abstracts, several book chapters, and authored or co-authored over 100 peer-reviewed articles.
Dr. Kiessling is an international leader in reproductive technologies and stem cell research. Her groundbreaking Special Program of Assisted Reproduction (SPAR) allows HIV- positive men to safely father children. The program's success has been due to a revolutionary methodology developed to test semen for HIV, and a patented process for safely transporting specimens throughout the world by mail.
As of October 2009, 101 healthy babies have been born from SPAR—a shining example of this pioneering science in action.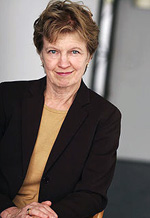 Ann A. Kiessling
This methodology helped solve a problem for families previously overlooked by the reproductive medicine community. Dr. Kiessling's work has also helped bridge a gap between assisted reproduction and basic research in stem cells. Using the micro-array technologies of previous Gabbay awardees, Patrick O. Brown and Stephen P. A. Fodor, she is revealing the cellular machinery that gives rise to human embryonic stem cells. Dr. Kiessling's talk is titled "Retroviruses, Reproduction and Regenerative Medicine."
The ceremony honoring these individuals will be held at Brandeis University on Monday, November 16, 2009, and will include the free public Symposium on Entrepreneurship and Biotechnology at 3:45 p.m. in Gerstenzang Hall, room 123.
Return to the BrandeisNOW homepage