Take a chance and fall in love with the Brandeis Theater Company through Nov. 22
BTC will present a modern adaptation of an 18th century romantic comedy
Brandeis Theater Company presents: "The Game of Love and Chance"
By Pierre Carlet de Chamblain de Marivaux
Translated and adapted by Stephen Wadsworth
Directed by Janet Morrison
November 12-22, 2009
Laurie Theater
 
Tickets can be purchased on the Brandeis Tickets Web site or by calling 781-736-3400 (option 5).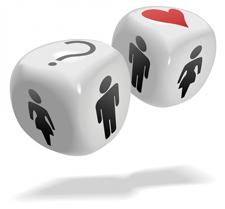 The Brandeis Theater Company continues its season with Pierre Carlet de Chamblain de Marivaux's "The Game of Love and Chance." Set on a countryside estate in 18th century France, the romantic comedy centers on Sylvia, a young woman who wants to know more about the man her father has chosen for her to marry, so she trades places with the maid when her beau arrives. Little does she know that her intended harbors similar concerns.
 
The classic 18th century French text has been freshly translated and adapted by Stephen Wadsworth. Upon its New York premiere in 1997, the New York Times called the play, "A new masterpiece and a revelation…Marivaux may have written the definitive marriage manual. The game of love (chance comes with the territory) imposes anguish, obstacle courses, tests of character, trust and respect. Suffer first and be happy later, he is saying. Let the charade play out so that the deceptions are preliminaries. The truth will endure."
 
Director Janet Morrison says the play, which is structured around characters playing characters, requires her actors to truly grow into their parts. "This is a play that offers the cast so much opportunity for character development," Morrison says, "that it's a joy watching these young people develop their own ideas through the rehearsal process about who they are in this world that Marivaux has created."
"The Game of Love and Chance" offers mores than just elegant romance. With subtlety and grace, it reflects the university's commitment to social justice. "The societal aspect of this play is really noteworthy because it was the first time in dramatic literature that a man of a higher class decided to step across social barriers and marry a servant," Morrison explains. "That was huge when the play premiered in 1730."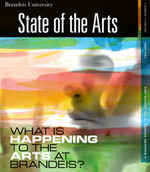 Download the fall issue of State of the Arts.

France's most produced playwright after Moliere, Marivaux's witty and charming comedies bring surprisingly complex emotions and psychological dimensions to the mistaken identity genre. "The Game of Love and Chance" portrays the delicate steps of falling in love, and the surprise, in more ways than one, of those who do the falling. You can read more about Marivaux's "Rediscovered Genius" in the latest issue of "
State of the Arts
."  
This production is made possible through generous support from the Robin, Barbara and Malcolm L. Sherman Endowment for the Performing Arts.
For more information about the Brandeis Theater Company, including additional info on the 2009-10 season, visit the
BTC Web site
.
Return to the BrandeisNOW homepage