Heller health care experts hit NPR talk shows
Stuart Altman chats with 'Talk of the Nation' and Michael Doonan is a guest on 'Here and Now'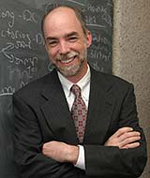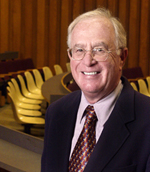 Two healthcare experts from the Heller School, Stuart Altman and Michael Doonan, hit the NPR airwaves Thursday, Sept. 24 to detangle and discuss critical aspects of health care reform. Doonan, an assistant professor and expert on state health policy, the uninsured and Medicaid, talked to host Robin Young on WBUR's noontime program, "Here & Now." The topic: how Medicaid, which provides health care coverage for the poor and disabled, may take on a broader role under health care reform.
Later, Altman, a nationally leading healthcare economist and health care adviser in several presidential administrations, joined other guests on the program "Talk of the Nation." An expert on the statewide healthcare reform in Massachusetts, Altman was asked about how the debate over mandatory health insurance might play out on the national level.
Click here to listen to Doonan's segment on "Here and Now." 
Click here to listen to Altman's segment on "Talk of the Nation."
Return to the BrandeisNOW homepage