Diplomats, artists and moral leaders to receive honorary Brandeis degrees
Israel's ambassador to U.S. to deliver commencement address
Brandeis University President Jehuda Reinharz today announced that Israeli Ambassador to the United States Michael B. Oren, a distinguished scholar of the Middle East and prolific author and journalist, will be the featured speaker at the university's 59th commencement ceremony. The event will take place on Sunday, May 23, in the Gosman Sports and Convocation Center.
Honorary degrees will be awarded at the ceremony to physician, humanitarian and social activist Paul Farmer, a founder of Partners In Health; the Honorable Judith S. Kaye, the first woman to serve as chief judge of New York State; Spanish author Antonio Muñoz Molina, a leading interpreter of the modern European experience; National Security Council member Dennis B. Ross, a veteran Middle East policymaker and scholar; and iconic singer-songwriter Paul Simon, winner of 12 Grammy Awards. Ambassador Oren also will receive an honorary degree.
Reinharz hailed the breadth and depth of accomplishments of the honorees. "Each of these distinguished individuals, in his or her own way, represents the pillars of this university and its mission. Awarding these honorary degrees is the last lesson we pass along to our students before they leave," he said.
Raised in New Jersey, where he was active in Zionist youth movements, Michael B. Oren moved to Israel in the 1970s. He served as an officer in the Israel Defense Forces in the paratroopers during the Lebanon War; as a liaison with the U.S. Sixth Fleet during the Gulf War; and as an IDF spokesman during the Second Lebanon War and the Gaza operation of January 2009. He also acted as an Israeli emissary to Jewish refuseniks in the Soviet Union and served as an adviser to Israel's delegation to the United Nations.
Oren's two most recent books focused on American involvement in the Middle East, and on how the Six Day War of 1967 influenced the making of the modern Middle East. Both were New York Times bestsellers, and both are highly relevant to understanding current developments in U.S.-Israel relations.
A graduate of Princeton and Columbia, Oren has received fellowships from the U.S. departments of State and Defense, the British and Canadian governments, Hebrew University, Tel-Aviv University, and the Shalem Center in Jerusalem. He has been a visiting professor at Harvard, Yale, and Georgetown.
Paul Farmer has been an especially prominent figure in humanitarian health-care issues since this year's disastrous earthquake in Haiti. Partners In Health, which he co-founded, provides direct health care services and undertakes research and advocacy activities on behalf of those who are sick and living in poverty—particularly in Haiti, where he has served for decades. Farmer and his colleagues are directly challenging policymakers and others who claim that quality health care is impossible to deliver in resource-poor areas. Farmer's remarkable work in Haiti is the main focus of the bestselling book "Mountains Beyond Mountains," by Pulitzer Prize-winning author Tracy Kidder.
Farmer, the Presley Professor of Medical Anthropology in the Department of Social Medicine at Harvard Medical School, is an attending physician in infectious diseases and chief of the Division of Global Health Equity at Brigham and Women's Hospital in Boston. He also serves as medical director of a small hospital, Clinique Bon Sauveur, in rural Haiti.
Judge Judith S. Kaye was the chief of the New York State court system for 15 of her 25 years as a New York judge, the longest tenure for a chief judge in the history of the post. She retired in 2008 and joined the law firm of Skadden, Arps, Slate, Meagher & Flom. On March 11, 2010, she was named chief investigator into possible criminal and ethics violations by Gov. David A. Paterson and his administration.
Besides knocking down the last major hurdles for women in the judiciary, Judge Kaye, according to observers cited by the New York Times, left a record of success in her stewardship of the Court of Appeals and in her role as chief executive of one of the largest state court systems in the nation. On the bench she was considered liberal on some issues, including gay marriage and the death penalty, but often sided with the prosecution in criminal cases.
Antonio Muñoz Molina's works have re-evaluated Spain's recent history, its Civil War, and the decades of dictatorship under Generalissimo Francisco Franco. A native of the southern provincial city of Ubeda, Muñoz Molina is the first in his family to obtain a formal education, having studied journalism in Madrid and art history at the University of Granada.
A central theme in Muñoz Molina's work is that to know the past is to understand the present. His memoir-history "Sepharad," which explores the emotional experience of living in 20th-century Europe, takes its title from the ancient Hebrew word for Spain. A kind of reference book on refugees, it consists of 17 seemingly separate tales portraying fictional and true-life characters—Primo Levi, Franz Kafka, Walter Benjamin, Victor Klemperer, Yevgenia Ginzburg, and others—and their occasionally intertwining paths.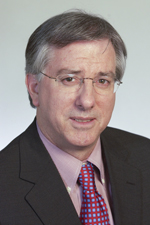 Dennis B. Ross is a seasoned Middle East negotiator who has worked under Republican and Democratic presidents. In the Obama administration, he is the senior Iran policymaker. He moved to the National Security Council in June 2009 from the State Department, where he had been Secretary of State Hillary Rodham Clinton's special adviser for the Gulf and Southwest Asia, responsible for a portfolio that included Iran. He was one of Obama's principal advisers on Arab-Israel policy during the election campaign.
In his latest book, "Myths, Illusions & Peace: Finding a New Direction for America in the Middle East," Ross and co-author David Makovsky, a recent guest speaker at Brandeis's Crown Center for Middle East Studies, lay out prescriptions for how to deal with Iran. Among other steps, they suggest developing a "direct, secret back-channel" to talk to the Iranian government.
Paul Simon is one of the best-known and most successful American singers and songwriters of the last half-century. He wrote the music for "The Graduate," a classic of the Baby Boomer generation, and produced "Graceland," an album inspired by South African Township music that helped fuel the anti-apartheid movement. He has received numerous awards for his music, including the first annual Library of Congress Gershwin Prize for Popular Song, and is a member of the Songwriters' Hall of Fame and the Rock & Roll Hall of Fame.
A proponent of music education for children, Simon is a supporter of Little Kids Rock, a nonprofit organization that provides free musical instruments and free lessons to children in public schools throughout the United States. He is also a major benefactor and one of the co-founders of the Children's Health Fund.
"We are pleased to honor these outstanding contributors to society, and they honor us by their presence at this commencement," said Reinharz.
Return to the BrandeisNOW homepage