Scholarship created in memory of Daja Wangchuk Meston Greenberg '96
Boy who became a monk was a passionate advocate for Tibetan people and culture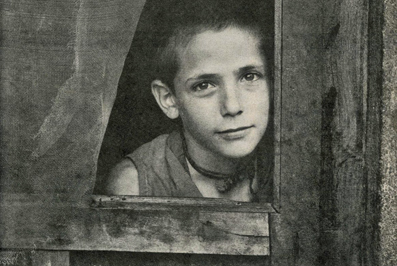 A scholarship has been created by the family of Daja Wangchuk Meston Greenberg to honor the memory of the passionate advocate for Tibetan people and culture who took his own life on July 11.
The scholarship will recognize a Brandeis student who carries on the social-justice ideals and values that Daja championed.
Daja was raised by Buddhist monks in Nepal and graduated from Brandeis cum laude in 1996 despite having no formal schooling before he enrolled. The Peace, Conflict, and Coexistence Studies on which he concentrated here contributed to his campaign for human rights, and shaped the way he applied his abundant compassion, thoughtfulness, and intellectual curiosity.
He was fluent in five languages – Tibetan, Hindi, Nepali, English and Italian.
"Here was a young man of great sensitivity and depth, and when you saw him smile you could sense all that," said Gordie Fellman, the professor of sociology with whom he studied most extensively. "He was my student, my teacher, my son, my brother, my comrade, my colleague, my friend.
"He was quiet and shy, but very good" as a student and as a human being, said Fellman, who chose Daja and his wife, Phuntsok (Kim) '05, as the godparents of his children because "they were the people we felt would bring the values, gentleness and compassion to childrearing that we'd be hoping for if something happened to us."
Fellman said that Daja had difficultly managing the deep compassion he felt for others. "If he heard or read of pain, he took it on," Fellman said. "He seemed unable to defend himself against the pain of other people."
Daja's extraordinary life was the subject of a front-page story in "The Wall Street Journal" by reporter Clare Ansberry in 2005. The two then collaborated on Daja's memoir, "Comes the Peace: My Journey to Forgiveness," which was published in 2007.
"Brandeis has always taken great pride in Daja's accomplishments. He showed a deep commitment to social justice and worked courageously on behalf of the people of Tibet despite facing enormous personal risk," said President Jehuda Reinharz, PhD '72. "I had the honor of getting to know Daja through the years. He personified the strength of the human spirit by becoming such an extraordinary individual."
In his memoir, Daja told of being put in a Buddhist monastery at age six by his parents, who had hopes of him becoming a monk (many in the Brandeis and Greater Boston communities knew him as Wangchuk, the name bestowed on him when he was ordained). His father returned to the United States, while his mother became a nun. The only white-skinned boy in the monastery, he was teasingly called "White Eye" and "Rotten." His experiences in the monastery had a profound and lasting impact, motivating him to always show kindness and generosity to others.
He returned to the United States at age 16 and spent years educating himself. In 1993, while living in a Boston-area settlement house for exiled Tibetans with his wife and working at the salad station of a seafood restaurant, he walked into the Brandeis Office of Admissions and asked to enroll. Instead of the required application, he submitted a 1981 "People" magazine profile of himself as a child: "For an American Boy-Monk in Nepal, the Path to Buddhism Began in Beverly Hills."
Daja was a leader in the Boston Tibetan community, working tirelessly on Tibetan rights issues, and traveling to Tibet on a number of fact-finding missions. In 1997, he served as a guide for Virginia Congressman Frank Wolf during a trip to Tibet. He returned to Tibet two years later, a trip that led to his imprisonment and torture by the Chinese government. He was badly injured when he tried to escape by jumping from a window.
He and his wife founded Karma, a fair-trade crafts shop in Newton where he often shared tea with customers.
He leaves his wife; a baby daughter, Jasmine; his father, Larry Greenberg; his mother, Feather Meston; a niece; a nephew; an uncle; an aunt; and seven first cousins.
To make a gift in support of the Daja Wangchuk Meston Greenberg '96 Endowed Scholarship, or for more information, contact Raquel Rosenblatt (rosenbla@brandeis.edu or 781-736-4022).
Return to the BrandeisNOW homepage