On June 30, learn how to judge a book by its cover
New England Archivists forum will weigh the worth of rare books
For those who love to read, a good book is priceless. So how do you gauge its value?

Find out on Wednesday, June 30, when a panel of experts will look at the factors that determine the worth of a rare book.  The 2-4 p.m. event will take place in Goldfarb Library (location in library is still to be determined).

Speakers include Ken Gloss, proprietor of the Brattle Book Shop in Boston and past president of the New England Chapter of the Antiquarian Booksellers Association of America; Jay Satterfield, head of Special Collections at Dartmouth College; and Maris Humphreys, special collections cataloger at the Redwood Library & Athenaeum in Newport, R.I.
Whether you have been in the rare-book field for years or are just curious about how libraries build their collections of treasures, the discussion will be illuminating. The trio will address a variety of questions, including how special collections librarians select rare books to create curricular context in an academic library, and what strategies are useful in building a historical institution's rare-book collection on a shoestring budget.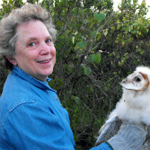 Maris Humphreys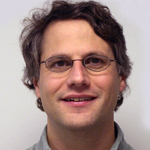 Jay Satterfield
"Many archivists also deal with rare books in their professional roles, or have a personal interest in rare books, so a gathering to discuss different kinds of rare-book 'value' seems like a good connection for the archivists and rare-book librarians in the community," says
Sarah Shoemaker
,
Special Collections
librarian at Brandeis and moderator of Wednesday's discussion. "Of course, rare books have a draw beyond the world of professional archivists and librarians as well, and those outside NEA are also welcome to come for a glimpse into the field."
"Summer with NEA" is a series of New England Archivists afternoon events held throughout the region on a variety of archival topics.
Admission to the forum is $10 for NEA members and $15 for non-members. Refreshments will be served.
For registration and other information, please
click here
, or contact Sarah Shoemaker, Special Collections librarian, at 781-736-4641, or
sshoemak@brandeis.edu
.
Return to the BrandeisNOW homepage