Brandeis in the Berkshires will present an engaging, timely, and varied lineup of topics this summer
Brandeis in the Berkshires lecture series
Sundays at 8 p.m. in July and August 2010
Shakespeare & Company
Lenox, Mass.
For the ninth consecutive summer, Brandeis University will bring an engaging learning experience- minus the homework- to western Massachusetts. The Brandeis in the Berkshires lecture series, presenting renowned experts offering an insider's look at American political life, media, technology, health care, philanthropy, Israel, and more, will be held each Sunday from July 11-Aug. 22 at 8 p.m. at Shakespeare & Company, 70 Kemble Street, Lenox, Mass.
Admission is $16 per lecture, or you can subscribe to the entire series for a 10 percent discount. To purchase tickets, call the Shakespeare & Company Box Office at (413) 637-3353. For more information please visit the Brandeis in the Berkshires Web site. A complete schedule of lectures is below:
Sunday, July 11
Bill Schneider '66
, senior political analyst, CNN will discuss "What's Wrong with American Politics."  Don't miss this popular news anchor give the scoop on American politics today!
Sunday, July 18
Walt Mossberg '69, author of the Wall Street Journal's Personal Technology column will explores "How will the Internet and Mobile Technology Transform the Future?" Wired Magazine declares, "Mossberg has influenced the look, feel and performance of your laptop, mobile phone, and MP3 player."
Sunday, July 25
Guy Raz '96
, the weekend host of NPR News' signature afternoon newsmagazine, "
All Things Considered
," will report on "Public Service Journalism Today: The Myth of a Lost Golden Age and why American Journalism is as good as ever." Join us to meet this remarkable award-winning journalist!
Sunday, Aug. 1
Joyce Antler, the Samuel Lane Professor of American Jewish History and Culture and professor of Women's and Gender Studies at Brandeis, and author of the funniest book, "You Never Call! You Never Write!: Representations of the Jewish Mother in American Public Culture," will host a lively discussion and offer a special book signing following the lecture.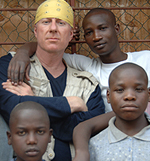 Bobby Sager '76
Sunday, Aug. 8
Bobby Sager '76
, founder,
Sager Family Traveling Foundation and Roadshow
, will lead an inspiring discussion about "The Power of Hope, Thankfulness and Making a Difference." This is a special presentation of the
Sillerman Center for the Advancement of Philanthrop
y
at Brandeis. Meet this fascinating author and get a copy of his book, "
The Power of the Invisible Sun
," with images by the heralded artist Sting.
Monday, Aug. 9
Michael Edwards
, author and former director of the
Ford Foundation
's Governance and Civil Society Program will focus on "
Small Change: Why Business Won't Save the World
." This is another special presentation of The Sillerman Center, and a meet the author book event.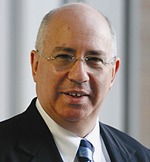 Shai Feldman
Sunday, Aug. 15
Shai Feldman
, the Judith and Sidney Swartz Director of the
Crown Center for Middle East Studies
at Brandeis will offer keen insight into "Israel's Security Challenges: The Big Debate." Hear from this renowned expert on nuclear arms and security in the region.
Sunday, Aug. 22
Stuart Altman, the Sol C. Chaikin Professor of National Health Policy at the Heller School for Social Policy and Management, and the chair of the Council on Health Care Economics and Policy, will take the temperature of "The U.S. and Health Care Reform: Where Are We Now?"
Return to the BrandeisNOW homepage