David Brooks to speak at 2011 commencement
Jurists, filmmaker, Brandeis president emeritus, cellist to receive honorary degrees
David Brooks, op-ed columnist for The New York Times and a noted author and television commentator, will be the 2011 commencement speaker at Brandeis University.
This year's ceremony, which will be held on May 22, will be the university's 60th commencement.
Brooks is one of six distinguished individuals who will receive honorary degrees. Two renowned jurists, the world's premier cellist, a groundbreaking filmmaker and former Brandeis President Jehuda Reinharz, an eminent scholar of Jewish history, will join him.
"I am extremely excited, looking forward to my first commencement, and very pleased to be able to share it with such an outstanding group of honorary degree recipients," said Brandeis President Fred Lawrence. "They are six people who, in very different ways, have used their skills and their own particular forms of genius to elevate public discussion, improve how we understand the world and make the world a better place."
Brooks occupies one of American journalism's most influential perches. He has built a reputation for fairness and trenchant analysis during his nearly eight years on the Times op-ed page. His interests are broad and always relevant and range from politics to education, from foreign affairs to cultural trends - often presented with his unique sense of humor.
He has been a senior editor at The Weekly Standard, a contributing editor at Newsweek and the Atlantic Monthly, and an editor and reporter at the Wall Street Journal. He is currently a commentator on "PBS NewsHour" and on National Public Radio's "All Things Considered." His most recent book, "The Social Animal: The Hidden Sources of Love, Character and Achievement," was published in March.
This year's other honorary degree recipients are:
Thomas Buergenthal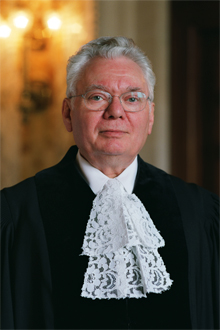 Thomas Buergenthal is considered one of the world's leading international human rights experts. He came to the United States at the age of 17, after spending the first 11 years of his life in various German concentration camps. He is one of the youngest survivors of Auschwitz and Sachsenhausen, and among the more than one dozen books he has authored or co-authored is "A Lucky Child: A Memoir of Surviving Auschwitz as a Young Boy."
His long academic career includes service as dean of Washington College of Law at American University and endowed professorships at the University of Texas and Emory University, where he was also the director of the Human Rights Program of the Carter Center. He served on the International Court of Justice in The Hague from 2000 to 2010.
Buergenthal was last on campus in 2008 when he was the keynote speaker at the 10th anniversary celebration of the International Center for Ethics, Justice and Public Life at Brandeis.
Nancy Gertner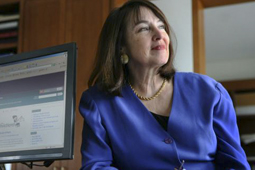 Nancy Gertner has been a passionate advocate for justice as both a defense attorney and as a federal judge. President Bill Clinton appointed her to the U.S. District Court for the District of Massachusetts in 1994. She will retire from the bench in September, at which time she will become a professor of the practice at Harvard Law School.
Prior to becoming a judge, Gertner had a 20-year career as a distinguished criminal defense attorney and civil rights activist and was described by Massachusetts Lawyers Weekly as one of "The Most Influential Lawyers of the Past 25 Years."
She has taught at Yale Law School, Harvard Law School, Boston College Law School and the Boston University Law School and has lectured internationally. She is the only jurist in Massachusetts to write a blog, saying judges are too often silent on issues they should publicly address. Her memoir, "In Defense of Women: Memoir of an Unrepentant Advocate," will be released this month.
Yo-Yo Ma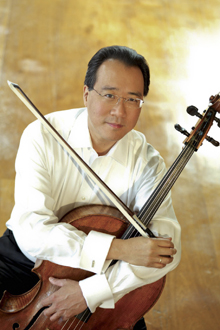 Yo-Yo Ma is an icon in the world of classical music. The celebrated cellist has made more than 75 albums, including 15 Grammy Award winners, which reflect his wide-ranging interests and sometimes defy categorization.
He is strongly committed to educational programs that bring young audiences into contact with music and go beyond that by allowing them to participate in its creation. At the same time he continues to develop new concert programs for family audiences, helping, for instance, to inaugurate the family series at Carnegie Hall.
Appointed a CultureConnect Ambassador by the U.S. Department of State in 2002, he has met with, trained and mentored thousands of students worldwide. Four years later, U.N. Secretary General Kofi Annan named him a Messenger of Peace; an appointment that was extended in 2007 by Secretary General Ban Ki-Moon.
For his latest album, "Songs of Joy & Peace," Ma invited many of his favorite artists from the worlds of popular and classical music to collaborate on a selection of songs that are connected in their sense of wonder and appreciation of the holiday season.
Errol Morris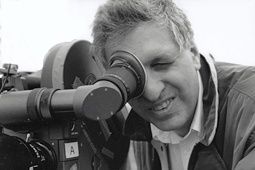 Errol Morris is widely recognized as one of the world's best and most innovative filmmakers.
"The Fog of War," a profile of former Secretary of Defense Robert S. McNamara, received the 2003 Academy Award for Best Documentary Feature. "Standard Operating Procedure," his eighth and most recent feature-length documentary, explores the abuse by U.S. soldiers of Iraqi detainees at the notorious Abu Ghraib prison in Baghdad. Roger Ebert, a leading critic, placed Morris's first feature, "Gates of Heaven," on his list of the 10 Best Films of All Time.
A regular visitor to Brandeis, Morris received a full retrospective at the Museum of Modern Art in New York in 1999 and two years later received a special tribute at the Sundance Film Festival. A collection of his essays on truth and photography is forthcoming from Penguin Press.
Jehuda Reinharz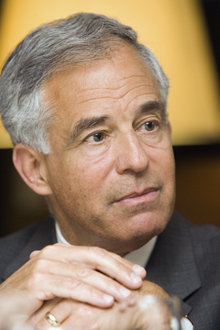 Jehuda Reinharz, the seventh president of Brandeis, is an internationally recognized scholar of Jewish history. His book "The Jew in the Modern World," written with Paul R. Mendes-Flohr of the Hebrew University of Jerusalem, is a major text in the field. He also has played a leading role in developing the field of Israel studies.
After receiving his Ph.D. in modern Jewish history at Brandeis in 1972, Reinharz became the first professor of Jewish history at the University of Michigan, where he established the program in Judaic studies. He returned to Brandeis in 1982 and became the Richard Koret Professor of Modern Jewish History and Director of the Tauber Institute for the Study of European Jewry.
After serving as provost from 1991 to 1994, he was named president - making him the first alumnus to lead the university.  He raised a total of $1.2 billion during his tenure, expanded academic programs and centers, saw diversity rates and admissions standards significantly improve, and presided over the greatest expansion of the university's physical facilities since Brandeis' founding decades. After stepping down as president, Reinharz returned to the Tauber Institute as director, and also now leads the Mandel Foundation.
Reinharz has awarded more honorary Brandeis degrees to other people than anyone in university history save founding President Abram L. Sachar. This May, he will receive the honor rather than bestow it.
All members of the Brandeis community are entitled to nominate candidates for honorary degrees. A committee of trustees, faculty and staff narrows the nominations to a list for approval by the board of trustees. The president makes the final selections from that list. These are the first honorary degree recipients in whose selection President Lawrence has participated.
Return to the BrandeisNOW homepage