Perlmutter, Goldberg, Alter getting alumni honors
For distinguished contributions to international business, TV production, writing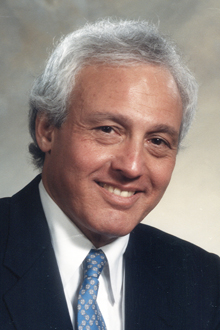 Louis Perlmutter '56
A prominent international businessman and two award-winning television producers and writers will receive 2011 Brandeis Alumni Achievement Awards during the June 10-12 reunion weekend.
Louis Perlmutter '56, Gary David Goldberg '66 and Allen Alter '71 will be recognized during a ceremony presided over by President Fred Lawrence on June 11 in the Shapiro Auditorium.
Presented annually since 1988, Alumni Achievement Awards recognize graduates who have made distinguished contributions to their professions or other fields of endeavor.
Perlmutter, a leading global financier and merger specialist, served as a senior partner at the investment-banking firm Lazard Ltd. before his retirement. He is currently a senior adviser to Corporate Partners LLC, a private equity fund.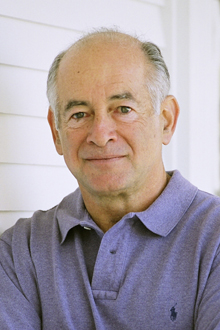 Gary David Goldberg '66
He has been a member of the Brandeis Board of Trustees for more than 20 years and is the only alumnus to serve as chair of the board. He received an honorary degree from the university in 1995.
Perlmutter is a board member of numerous other non-profit organizations, including the Council on Foreign Relations, the Transatlantic Institute, the Friends of the World Federation of the United Nations Association, the Charles H. Revson Foundation and the American Jewish Committee.
Goldberg is a television producer and writer best known for his critically acclaimed hit series "Family Ties," "Brooklyn Bridge" and "Spin City." His film credits include "Dad," "Bye Bye Love" and "Must Love Dogs."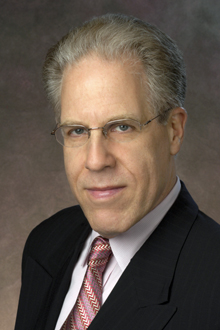 Allen Alter '71
Goldberg has received numerous professional honors, including an Emmy Award and a Golden Globe as co-producer of "Lou Grant," an Emmy Award as writer for "Family Ties," a Peabody for "Lou Grant," and two Writers Guild Awards, for "M*A*S*H*" and "Family Ties." He was recognized by the Producers Guild as Producer of the Year in 1991 and is a member of the Broadcasting Magazine Hall of Fame.
Alter serves as senior producer of the long-running CBS News weekly series "48 Hours,"  television's most popular true-crime series. The program has won numerous Peabody, Emmy and Edward R. Murrow awards.
He joined CBS News as writer for "Nightwatch" and later became deputy foreign editor and foreign editor. He joined the network in 1983 after stints as a reporter for Newsweek magazine and United Press International.
A Brandeis trustee, Alter is completing his second two-year term as president of the Alumni Association. He was a student representative to the Board of Trustees as an undergraduate.
Return to the BrandeisNOW homepage