Anderson, McKay win Business School's awards
For enthusiasm, devotion in classroom and ability to make the complex understandable
Brenda Anderson and Mike McKay have been honored with Brandeis International Business School 2011 Faculty Teaching Award.
They each earned the award this year for their enthusiasm and devotion in the classroom along with their ability to make complex subjects understandable.
Brenda Anderson, senior lecturer and director of the Heller MBA Program, and Mike McKay, adjunct professor of private equity and security analysis, were honored at the school's annual Friends and Family reception.
"The Brandeis International Business School faculty is composed of recognized scholars and leading practitioners who all share a passion for the global economy," said Bruce R. Magid, dean of the school. "Brenda and Mike are deserving of this recognition for their contribution to the academic excellence of this school. Along with their colleagues, they provide our graduates with the tools they need to succeed in the international marketplace."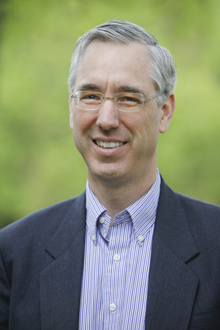 McKay, a founding partner of Bain & Company's Private Equity Group, began teaching at Brandeis last fall.
He is an "excellent teacher who really pushed the students to improve and develop their interest," one student said.
McKay said he feels his role in the classroom is to share his real world experiences in an organized way and to get the class to think about issues and add their personal perspectives.
"We end up with lively discussions, along with free and open questions and answers," he said.
McKay said he strives to make his lectures visual and interactive in order to be engaging. He remains active at Bain, which he said helps him stay relevant and current in the classroom.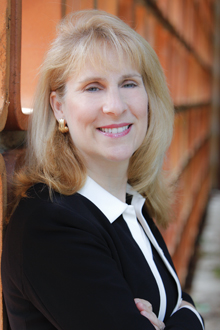 Anderson, who has been at Brandeis since 1998, is a former auditor for KPMG Peat Marwick and a certified public accountant for the state of Connecticut. She specializes in auditing along with financial and managerial accounting. She has received research grants from the National Science Foundation and the Ernst & Young Foundation.
Students praised her patience, kindness, and ability to motivate them.
Anderson explained that in an effort to counter the perception that accounting is complex and boring, she tries to make the learning environment more fun by integrating stimulating, real world finance and accounting news into her lectures.
"I also spend quite a bit of time thinking about alternative ways to present complex material," she said. "According to the theory of multiple intelligences, this helps to optimally reach different types of learners."
She gives students challenging questions "that make you think further and better prepare you for the exam," said one student
"Anyone who can make accounting fun and interesting at 9 a.m. deserves a lot of credit and recognition," said another.
Return to the BrandeisNOW homepage