Israel Studies conference draws global interest
Hundreds of scholars to consider theme of 'Israel as a Jewish and Democratic State'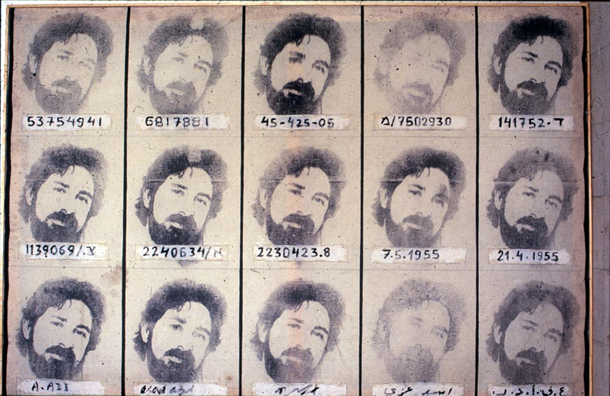 Nearly 350 academics and public intellectuals from around the world will analyze "Israel as a Jewish and Democratic State" June 13-15 when Brandeis University hosts the 27th Annual International Conference of the Association for Israel Studies (AIS).
"Brandeis was the first university outside Israel to offer Israel Studies," said conference chair Ilan Troen, director of the Schusterman Center for Israel Studies. "That was  50 years ago, and we now support the largest program in the field.
"The conference theme is significant and controversial," said Troen, who occupies the Stoll Family Chair in Israel Studies. "We expect scholars from a wide variety of perspectives to share and debate insights in what promises to be a lively and illuminating conference."
The three-day, multi-disciplinary meeting will include more than 80 sessions that consider Israel from multiple perspectives, including politics, gender studies, art, sociology, culture, literature, history and international relations. Attending will be scholars and experts from India, China, Malaysia, Japan, Australia, Argentina, Brazil, Mexico, the UK, France, Belgium, Germany, Hungary, Russia, Turkey, Lebanon, Palestine, Israel and the U.S. Cosponsoring the conference with the Schusterman Center are the Cohen Center for Modern Jewish Studies and the Hadassah-Brandeis Institute.
Two plenary sessions featuring leading experts will anchor the conference. The first, on Monday, June 13, at 4:30 p.m., will address "What Does the U.S. Want in the Middle East and What Should It Want?" Panelists are Robert Malley, former special assistant to President Bill Clinton; Shibley Telhami, Saban Center for Middle East Policy at the Brookings Institute; Joel Migdal, University of Washington, the panel chair; Daniel Kurtzer, former U.S. ambassador to Egypt and Israel; and David Makovsky, who directs the Washington Institute for Near East Policy.
Immediately following the first plenary, at the annual banquet, Professor Moshe Halbertal of the Hebrew University of Jerusalem and New York University Law School will deliver the keynote address "What is a Jewish Democratic State." Halbertal, who directs the Tikvah Center for Law and Jewish Civilization at NYU, spent this year as a visiting professor at New York University and Harvard.
On Tuesday, June 14, at 5 p.m., Troen will lead the second plenary session, on "Arabs in the Jewish State." The panelists include As'ad Ghanem, School of Political Sciences, University of Haifa; Gabriela Shalev, Israel's first female ambassador to the United Nations (2008-2010); journalist Israel Harel, head of the Institute for Zionist Strategy; journalist and author Nazir Mgally and leading sociologist Sammy Smooha, 2008 Israel Prize laureate for Sociology, University of Haifa.
The plenary sessions are open to the public by RSVP only. It is possible to RSVP online.
Return to the BrandeisNOW homepage