Sorensen Fellows grapple with reality in the field
Students learn life lessons, work to make world a better place
Helping women in Thailand who have been victims of sexual abuse and the sex trade, establishing a non-profit that brings art projects to children in Ghana, promoting the rights of migrant workers and refugees in Israel, providing much-needed medical care in the new nation of East Timor, promoting nonviolent conflict resolution in Costa Rica, and helping children and adults with special needs have a joyful summer camp experience in Texas – it was a typical summer for the Sorensen Fellows, the six undergraduates who this year won grants of up to $4,000 from the International Center for Ethics, Justice and Public Life to save the world – or at least begin to make a difference. 
Each fellow spent the summer in the field on internships they sought out, and in the process, learned to deal with the limits of one eight-week experience.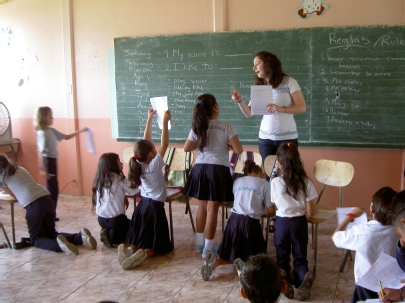 Calliope Desenberg '12
"No matter how angry it makes me, the best we can do is work with the torn, bloody fabric of reality, wrote Calliope Desenberg '12, who worked with the Centro de Estudios para la Paz (Center for Peace Studies), in an update from Costa Rica. "And while I can't magically transform it into the beautiful tapestry that I cling to, I can try to patch it up and leave it at least a little better by the time I am done here."
Other fellows found reason for hope as well.
"Throughout the summer I faced many hurdles and challenges to overcome, but the work I was doing with these children was so important it didn't matter what troubles I faced," wrote Jessye Kass '13, who spent the summer in Ghana, as one of the founders of Attukwei Art Foundation, which brings art projects to students who are living in underprivileged areas, or who have been victims of forced child labor and sex slavery.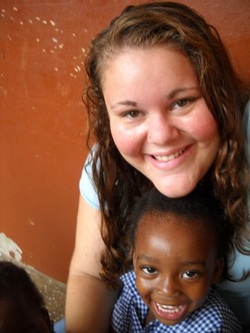 Jessye Kass '13
"I continued to learn how creativity helped not only the children, but also the teachers and the community," Kass went on. "I dealt with the children's painful memoir stories and beautiful clay pots and tacky spin art. Kids who didn't know how to open the markers by the end of the summer were drawing beautiful, large pictures of what Ghana looked like to them."
The Sorensen Fellowship is a unique opportunity for Brandeis University sophomores and juniors to integrate coursework with summertime internships in the U.S. and overseas. Open to sophomores and juniors in any major, Sorensen Fellows receive a stipend to cover travel and living expenses for their summer internships ($4,000 for internships abroad; $3,500 for domestic internships). They return to Brandeis in the fall to process their experiences in the seminar "Internship in Peace, Conflict and Coexistence Studies" (PAX89).
The Sorensen Fellowship program honors Theodore C. "Ted" Sorensen (1928-2010) for his lifelong commitment to public service and for his 10 years as founding chair of the Center's International Advisory Board. The Sorensen Fellowship's mission to engage Brandeis undergraduates with constructive social change on the international stage is an appropriate tribute to Ted Sorensen. Sorensen was policy advisor, legal counsel, and speechwriter to President John F. Kennedy, practiced international law for four decades, and was a widely published author on the presidency and foreign affairs. Read a remembrance of Sorensen's life and work.
Two opportunities to learn about this and other summer internship funding opportunities at Brandeis are coming in September: Summer Internship Funding Info Sessions will be held Sept. 8 from 4 to 5 p.m. and Sept. 13 from 5 to 6 p.m. in the Abraham Shapiro Academic Complex (ASAC) Atrium, across from the Heller School. Speak with representatives of the Sorensen Fellowship as well as Davis Projects for Peace, Eli Segal Citizen Leadership Fellowship, Hiatt Career Center World of Work (WOW) Fellowship, Louis D. Brandeis Social Justice WOW Fellowship and Rapaporte Foundation Internship Grants. You can find more info and RSVP (optional) on Facebook for the Sept. 8 and Sept. 13 info sessions.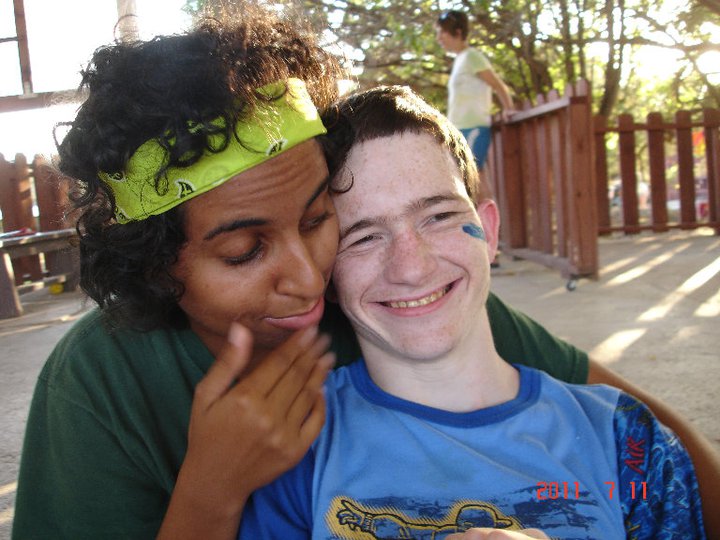 Sarah Michael '12
Sarah Michael '12, who interned with the Children's Association for Maximum Potential (CAMP), a summer camp in Texas for children and adults with special needs, looked back at her internship experiences as she prepared to return to campus this fall: "This summer, I have been working to find what makes CAMP camp so special for these kids and adults, and struggling with how to bring that specialness to the outside world. More than offering an opportunity to ride horses for the first time, go swimming, and go to the prom they missed out on in high school, CAMP offers the opportunity for volunteers and children and adults with special needs to become friends – to get to know each other apart from the medical diagnosis that often define these kids outside of CAMP."
Shani Rosenbaum '12 found that her work with the Hotline for Migrant Workers in Tel Aviv, which promotes the rights of migrant workers and refugees and works to eliminate human trafficking in Israel, profoundly changed her thinking: "The up-close encounter with both asylum seekers and the Israelis amongst whom they live allowed me to develop powerful connections with human beings, and helped me to think more broadly about a complex set of social issues," said Rosenbaum. "Returning now, I approach questions of global migration, asylum, and of Israel's Democratic and Jewish identities – and of my own identity – with a more solid foundation of nuance and experience-induced realism, as well as a heightened sense of empathy toward this vulnerable population."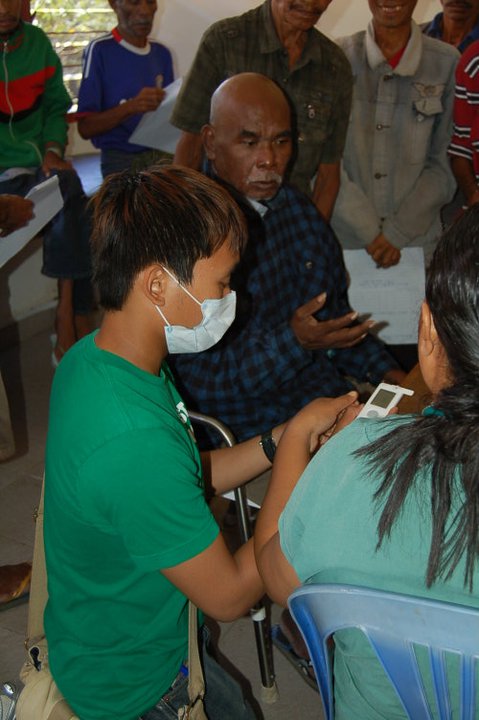 Piyawat Sukijthamapan '13
As Piyawat "Paul" Sukijthamapan '13 completed his internship with the Bairo Pite Clinic in East Timor, in South East Asia, which serves an average of 539 members daily in this resource-poor local community, he commented, "I continue to question what it means to be a doctor for the poor in a resource-deprived setting. Every day, we were challenged by complicated medical cases that arrive in advanced condition. We had to make treatment decisions based on availability of medicine and capacity of our staff. Under this small roof, there are plenty of successes and failures to learn from. As a pre-medical student, I could already play an important role in the clinical structure and contribute to conversations about ways to improve the existing system. All the effort that is put in here is to help the poor and sick people whose most of their lives have been neglected by their own government and victimized by the structural violence of the world."
Each of the fellows faced challenges, but each found joy amid the struggle. Sarah Van Buren '13, who interned with Wildflower Home in Chiang Mai, Thailand, a shelter, clinic, and school for women who have been victims of sexual abuse and the sex trade, noted, "My students were from varied backgrounds, yet they had one aspect in common. Each individual possessed great strength and a great ability of both the women and their children to overcome adversity. They greeted each day with beautiful smiles and renewed vigor for their work and renewed commitment to their family, whether they define their family as their group of Wildflower Home friends or their small family of two: mother and child. Some days are easier than others, some days are very hard. But the eternal optimism of the people at Wildflower Home means you can never find a day where you did not smile at least once."
Return to the BrandeisNOW homepage