Senior faculty leaves focus on technology, societies
Giving professors time to complete major projects
Karen V. Hansen has been working on a book for over a decade. She has a publisher and has done the research. Finally she has what has been missing to complete it: Time.

Hansen is one of four recipients of the first senior faculty research leaves at Brandeis. She will join Gregory Freeze, Ann Olga Koloski-Ostrow and Janet McIntosh.

The recipients will have no teaching duties this spring but will continue with their advising and administrative responsibilities. In addition to receiving their salaries, recipients may apply for up to $3,000 in research funds, which may be used for travel expenses and access to research materials.

The selection committee, which consisted of Irving Epstein, Dean Susan Birren and professors Joyce Antler, Sue Lanser, Robin Feuer Miller and Jonathan Unglaub, says they were very impressed with the breadth and depth of the projects proposed by the applicants. 

"Since this is the first year that the university is offering the leaves, we decided to start off offering two," says Epstein. "We did not anticipate getting 19 strong applications. Four were chosen."

Recipients for senior faculty research leaves and their projects for 2012 to 2013 are:

Gregory Freeze, Victor and Gwendolyn Beinfield Professor of History: Church and society in imperial Russia.
Karen V. Hansen, Professor of sociology, and women's and gender studies: Scandinavian immigrants and Dakota Indians coexisting on reservations, 1890-1930.
Ann Olga Koloski-Ostrow, associate professor of classical studies: Roman thinking about technology, engineering and art.
Janet McIntosh, associate professor of anthropology: Ethnography of postcolonial white citizens in Kenya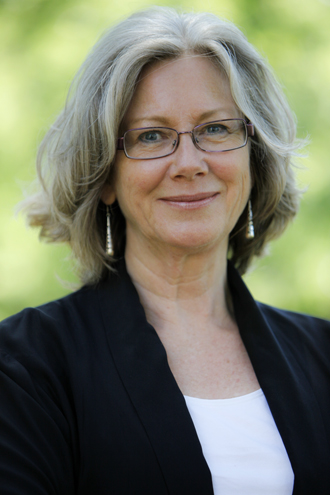 Professor Karen Hansen
(Photos/Mike Lovett)
Hansen began her research 15 years ago, when she visited Spirit Lake Dakota Indian Reservation in North Dakota to see where her own ancestors had first homesteaded. Her great-grandmother was a widow from Norway and was one of the 1904 land-lottery recipients.

"My grandmother had told me that she'd grown up on an Indian reservation," says Hansen. "I was able to find the same reservation, and learned there had been many Scandinavians. I thought I have to write about this – it's so exciting and so curious."

Hansen says her forthcoming book, "Encounter on the Great Plains," is the first to study white homesteaders who settled on an Indian reservation and the coexistence that unfolded. After more than a decade of analyzing historical plat maps and land records, developing an unprecedented database on landownership, ethnicity, nationality and gender and collecting more than 125 oral histories of dislocated native people and white settlers, Hansen's book is under contract with Oxford University Press.
Hansen says she feels truly honored that her project was chosen.

 "The treasure for an academic is uninterrupted time. And this enables me to have that," she says. "I'm really excited about this."
Ann Olga Koloski-Ostrow says she is fascinated by Roman daily life in all of its multi-faceted complexity. In 2007 she thought it would be interesting to teach a quantitative reasoning course to illustrate how the field of classical studies can interact with any department on campus. She chose one that seemed the least likely for a humanities department collaboration: Physics.

Koloski-Ostrow and Robert B. Meyer, professor of physics developed a course on Roman technology and art, which was a great success. It drew between 40 and 50 students the two times it was taught. Out of that experience the team members promised each other that they'd put their lectures, course preparations and many science problems into a book so other professors could use it.



Associate Professor Ann Olga Koloski-Ostrow
Around the same time, says Koloski-Ostrow, there was growing interest in the scholarly world about Roman technology, such as how building the Colosseum, the Dome and the Pantheon succeeded without hydraulic lifts, and how the Romans were able to transport water to the city from a mountain spring 100 miles away without any electrical pumps. Some interactive classroom projects included building a small aqueduct, measuring water flow and working with ropes and pulleys.

Koloski-Ostrow says it was an experiential learning and completely interdisciplinary experience, which integrated science and math and the cultural dimensions of classical studies, including ancient text.

"A vast open experience of the ancient world opens up your eyes to issues of multiculturalism, ethnicity, law, politics, philosophy, ancient science and medicine," says Koloski-Ostrow. "There isn't a subject that you can name in a university curriculum, including the arts, that doesn't ultimately receive some influence from the world of classical studies. To me, having a strong classical studies department, speaks volumes about the strength of Brandeis University."

Gregory Freeze says his project to complete his monograph, "Church and Society in Imperial Russia, 1750-1914, " is not only feasible but also important as "it fills one of the principal gaps in Russian historical historiography and, by extension, the scholarship on religious history in modern Europe." It addresses a central issue—the dynamics and pace of secularization, investigating if Russia followed the model of deChristianization?

To answer that question, Freeze has amassed hoards of statistical data, such as religious observance and clerical recruitment, and examined archival and printed sources on patterns of popular piety, like confession and penance and changing attitudes toward the sacrament of marriage. He also performed a systematic examination of files in 15 archives of the former Soviet Union.

"The whole point is to determine the role and significance of "lived religion"—the everyday meaning and praxis of the faith for ordinary believers," says Freeze. "While the corresponding literature on European countries is enormous, virtually nothing exists in the case of religion in Imperial Russia."

His goal is to condense the research into 600 pages of readable narrative.

How did Freeze react when he learned that he would be a senior faculty research recipient?

"I felt that I should have also applied for Mega Bucks!" says Freeze. "I thought the odds of my getting this were very little, as it was the first time being offered and there were so many faculty who qualified. I'm very grateful."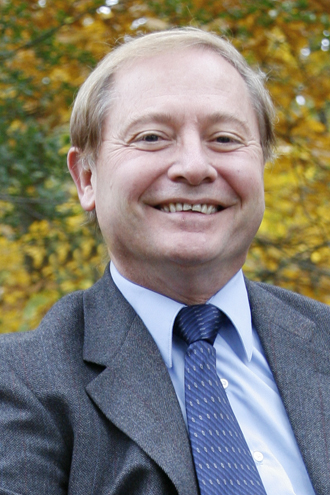 Professor Gregory Freeze

Janet McIntosh, associate professor of anthropology, will spend her time completing the manuscript of her second book, an ethnography of the conflicted lives of postcolonial white citizens of Kenya. McIntonsh says the book, with a working title, "Haunted Stewards," explores the dilemmas of these postcolonial whites faltering in their efforts to fit into a post-colonial African nation because of political currents in Kenya and, just as important, their own mixed feelings.

Based on participant observation across three years and more than 50 interviews, McIntosh says she analyzes a paradoxical pair of dilemmas: that although white Kenyans aspire to blend in as Kenyans, they unwittingly channel a colonial residue, and though they hope to retain certain elements of European personhood, they sometimes turn out to be more "African" (to use the term as they sometimes do, in a cultural sense) than they wish.

McIntosh says the idea for her research began years ago when was working on another project in Africa and realized that there was a small but prominent population of white Kenyans, descendants of the former colonial settlers, living on the coast.

"They took an interest in me, and would pull me aside, ply me with drinks, and ask, 'So, what have you been finding out?' They were curious to know more about the people that were in some senses their neighbors, but they didn't know much about."

McIntosh says she also realized that they were really tantalized to know more about the African Occult: Witchcraft, divination and healing rituals.

"It turned out as I spoke to them, especially after a couple of martinis, that a lot of them actually had some kind of involvement with the African Occult, which I found surprising at first as it seemed like a contradiction. So they became of ethnographic interest to me that way as well."

Topics of the book include events such as the Cholmondeley trial and white Kenyan nationalism, land rights, ideologies of permissible intimacies with black Kenyans.

Despite the vastly different fields of research, McIntosh, Koloski-Ostrow, Hansen and Freeze agree that the need for uninterrupted time to focus on their scholarship is something that they are looking forward to.

"We wish that we had been able to fund even more of these wonderful projects," says Epstein. "We look forward to continuing the program in the future."



Return to the BrandeisNOW homepage