Conference honors breadth of Lewis S. Feuer's work
Feuer's papers among the largest collection in the Brandeis archives
Brandeis will celebrate the life and work of a scholar whose career spanned many decades, myriad disciplines and now encompasses more than 75 cubic feet of archived material.

Marking 100 years since his birth and a decade since his death, "Scholarship and Social Analysis: A Conference in Honor of Lewis S. Feuer (2002 – 2012)" will be held in Rapaporte Treasure Hall Oct. 17 from 2 to 5:30 p.m. Feuer was known for the breadth of his scholarship, including work on the history of science and the sociology of ideas, and for his lifelong political activism.

Speakers at the conference will include experts from a variety of fields: Thomas Cushman, a sociology professor at Wellesley College; Mark Hulliung, Richard Koret Professor of the History of Ideas; Christopher Miller, professor of biochemistry; Jonathan Sarna, Joseph H. and Belle R. Braun Professor of American Jewish History; Benjamin Serby '10, a graduate student at Columbia University; Steve Whitfield, Max Richter Professor of American Civilization; Bernard Yack, Lerman Neubauer Professor of Democracy and Public Policy; and daughter of the conference's honoree, Robin Feuer Miller, Edytha Macy Gross Professor of Humanities.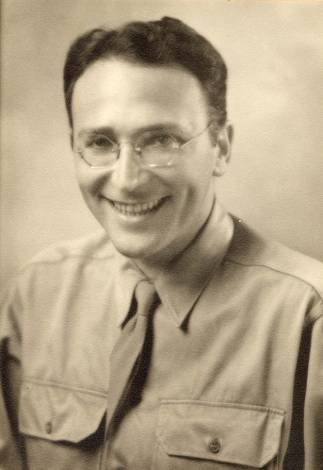 "He had a love of learning about people and ideas," Miller says, and she hopes the conference will foster the same love. "He had such an inquiring mind. Never acrimonious, but intense."

Feuer was born in New York City's Lower East Side. He excelled at academics and began high school when he was just 10 years old and graduated college by the time he was 18.

Initially a sociologist who was also interested in languages, he fell "under the sway of a charismatic philosophy professor" at New York's City College, Miller says, beginning his ascent into a polymathic scholarly career. After receiving a Ph.D. from Harvard in 1935, he went on to teach there, as well as at City College, Vassar, University of Vermont, University of California at Berkeley and the University of Virginia, where he retired. He authored 10 books and hundreds of articles throughout his career.

In addition to being a prolific researcher, writer and teacher, Feuer was known as an activist. He advocated for the political left early on – jeopardizing his career due to backlash in the years leading up to the McCarthy era – but became dissatisfied with student radicalism during his days at Berkeley, and later become a prominent neo-conservative. This led to one of his most controversial books, "The Conflict of Generations: The Character and Significance of Student Movements" (1969).

"I think he thought of the student revolt at Berkeley in 1964 and 1965 as a direct assault on academic integrity and rational discourse. It was disillusioning," Whitfield says.
"He was thought-provoking, learned and intelligent in every sense," says Whitfield, who first met Feuer and a conference of the Southern Jewish Historical Society and remained friends until Feuer died in 2002 after suffering from Alzheimer's Disease.

He adds that it's a conference that will "respect the right to disagree, to criticize."

Miller says that she was aware of his work but paid little attention to it as a child. What she remembers vividly is the house littered with books, and students from Berkeley, where he taught when she was growing up, visiting often.

"It makes me sad that he was later perceived as somehow hostile to students or as a villain to students but there was a big gap between reality and how it was portrayed," Miller says. "He was a friend and adviser to a lot of the student leaders at Berkeley. I hope that doesn't get lost at this conference."

Sarah Shoemaker, director of the university archives and special collections, says the Feuer collection is one of the largest at Brandeis, and is rare in that it not only includes correspondence sent to him through the years, but his responses as well. The collection also includes drafts of books and articles, diaries and photographs. Materials from the archive will be on display at the conference.

"Even the bathroom had a bookshelf. It was chaos," Miller says of his home in later years. "I remember visiting him and I'd look down and notice I was standing on some priceless pamphlet."

When he died, he left behind that chaos. When she decided to donate the materials to the Robert Farber Archives and Special Collections, the department's then-staff went to the house every day for three months, parsing every scrap.

"His life had been ordered and cross-listed and neatly packaged in boxes," she says. "I wish every child in the world, when a parent died, had that opportunity."

Whitfield says Feuer's writings were "consistently, strikingly provocative, thought-provoking, learned and intelligent in every sense" and Brandeis is lucky to have his papers, which influenced numerous fields of study.
Return to the BrandeisNOW homepage