Segal Fellowship trains students to be citizen leaders
Program inspires and supports new generation of social justice leaders
Eli Segal '64 is remembered as one of the country's most philanthropic and innovative individuals. The late Brandeis alumnus had a thriving career in politics and law, was one of the "Fathers of AmeriCorps," and, according to former President Bill Clinton, "someone who could take any vision and turn it into reality." 
A year after Segal's death in 2006, his colleagues established the Eli J. Segal Citizen Leadership Program at Brandeis to inspire and support new generations of leaders who share his passion for improving society. The Segal Fellowship matches undergraduate and graduate students with high-impact summer internships with numerous partners centered in improving society, a mentor to help them develop their skills in a professional setting, access to Segal's network of associates and a stipend. The Fellowship is a lifelong commitment, with many of its members comprised of AmeriCorps Alum Entrepreneurial winners, City Year Corps Member of the Year winners, and those chosen for a year-long fellowship at the Corporation for National and Community Service.
This year, through an intensive and highly selective process, six students were selected as Segal Fellows. Brandeis NOW caught up with each of them: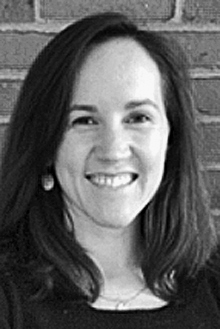 Nicole Hart MPP '15
A graduate student at the Heller School for Social Policy and Management, Nicole Hart worked at the GreenLight Fund in Boston, which identifies non-profits around the country that effectively address critical community needs and then models those programs in Boston. Hart has helped GreenLight develop performance measurement tools for its outreach programs. She has testified before the Massachusetts Commission of Higher Education on the impact of for-profit schools on low-income youth. GreenLight and the Segal Fellowship have built on this opportunity by providing hands-on experience. "I want to change how we look at and treat young people," she said. "We need to look at them as assets who want to work and contribute."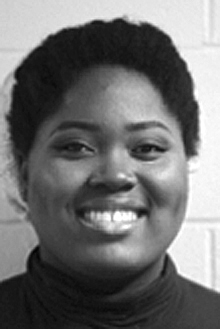 Ameline Limorin '16
Ameline Limorin wants to increase access to better education for poor students or those not aware of the college application process. Originally from Fort Pierce, Fla., Limorin has seen siblings and friends fall victim to failed school systems. That's why her internship through the Segal Fellowship at College Bound: Dorchester (a Boston neighborhood), was a perfect fit. At College Bound, Limorin worked with students, created lesson plans and built training lessons for aspiring teachers. Her mentor, Laura Gassner-Otting, is on the Segal Program Advisory Board and helped Limorin set goals and learn about different career paths. "I couldn't have picked a better place to work for my career goals," Limorin said. "The fellowship gave me lots of networking and support."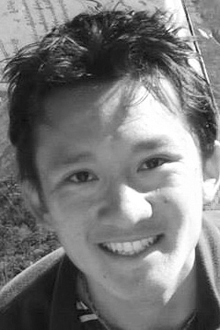 Andrew Nguyen '15
Andrew Nguyen worked at the School of Unity and Liberation (SOUL) in Oakland, Calif., which trains young adults in political education and develops community organizers. The rising senior spent his time there researching case studies related to the civil rights movement. Nguyen, who says he's lacked a mentor throughout his life, is being shepherded by Garen Corbett '96, the director of the California Health Benefits Review Program and a former interim director of the Segal Fellowship program. Corbett has advised Nguyen about how to make the most of his time at SOUL and navigate professional spaces and opportunities. Nguyen said his experience made him want to stay involved with the Segal network and continue to help others. "Being an agent of social change defines who I am," he said. "The Segal Fellowship is long term because I can give back. It's intergenerational."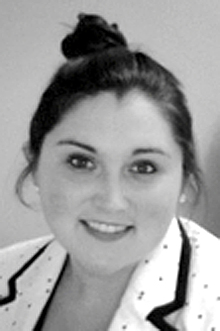 Molly O'Donnell MPP '15
Molly O'Donnell worked at Root Cause, a Boston-based non-profit researching and consulting firm aimed at social innovation and addressing critical youth needs. Her work was focused on the city's lowest-performing neighborhoods in terms of education and youth development and included data analysis and working with project funders to help establish a youth violence trauma summit. Her mentor was Margaret McKenna, the acting director at the Sillerman Center for the Advancement of Philanthropy and a professor at Brandeis' Heller School for Social Policy and president emeritus of Lesley University. O'Donnell said McKenna has been of great help and inspiration.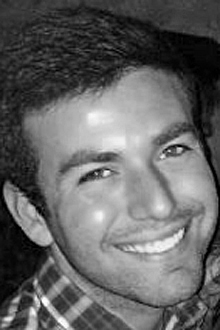 Alex Thomson '15
Alex Thomson interned for both the Martha Coakley for Governor campaign and Northwind Strategies, a political and public affairs consulting firm. He spent three days a week at Northwind, working for corporate clients, conducting research, crafting proposals and lobbying. The rest of his time was with the Coakley campaign, where he helped fundraise and connected with constituents. Thomson's Segal mentor was Nancy Gertner, a former U.S. district court judge who encouraged him to pursue a career in law. "The fellowship takes individuals who want to commit themselves to careers of public service," said Thomson. "It's helped give me good internships and developed my skills."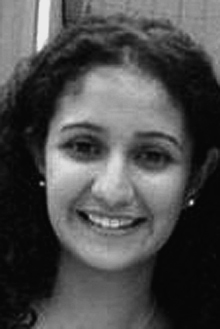 Gabby Zilkha '16
Gabby Zilkha worked at Time Warner in New York City as a corporate responsibility intern. Her responsibilities included attending board meetings, conducting data analysis and researching service programs. Zilkha said she was struck by the numerous initiatives Time Warner supports for the improvement of society. Her mentor, Steve Silverman, a former Citigroup executive who now runs his own consulting firm, has helped Zilkha develop her networking skills.  Zilkha said her experience as a Segal fellow has taught her to "be prepared, ask the right questions and connect with people."
Applications for the 2015 Segal Fellowship will be available online in September, with selection of fellows this January. Current sophomores, juniors, and MPP students are eligible to apply.
Return to the BrandeisNOW homepage