Undergraduates, PhD candidate and recent alum win Fulbright grants
Six Brandeisians have been awarded grants from the prestigious program
Five Brandeis undergraduates, a PhD candidate and a recent alumna will teach English overseas as Fulbright Fellows.
Established in 1946 by Congress, the Fulbright grant program is a prestigious educational exchange that aims to foster cultural understanding between the United States and other countries. Recipients are chosen for academic merit and leadership potential, and are given the opportunity to study, teach and conduct research, exchange ideas and contribute to finding solutions to shared international concerns.
All five of the undergraduates and the recent alumna awarded Fulbright grants will assist in teaching English to non-native English speakers at posts around the world for a year.
The following students and recent alumni have been awarded grants:
English Teaching Assistantship to Laos: Abby Brooks '16 is a double major in biology and history who studied at the Danish Institute for Study Abroad during her junior year. She is an executive board member of BEMCo and has tutored students in math and chemistry. While in Laos, Brooks will teach English to Laotian university students and organize language-related cross-cultural student activities. She also hopes to learn more about the Laotian health care system by volunteering in a local hospital or clinic. After her Fulbright year, Brooks plans to enroll in medical school and pursue a career in pediatric surgery.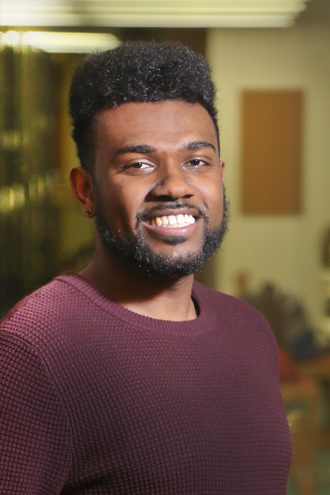 Joel Burt-Miller
English Teaching Assistantship to India: Joel Burt-Miller '16 is a double major in biology and Health: Science, Society and Policy who studied at the School for International Training in South Africa during his junior year. Burt-Miller is a Posse Scholar, a study-abroad ambassador, and an active member of multiple Brandeis service organizations, including the English Language Learners Initiative and the Prospect Hill Community Programs. While in India he will be placed in a nonprofit school working with middle- and high-school students teaching conversational English and composition. He will also participate in community health research and community engagement, possibly also incorporating music and the arts. After his year in India, he plans to enroll in medical school and pursue a career as a primary-care physician in underserved communities in the U.S. and abroad.
Yeng Her
English Teaching Assistantship to Thailand: Yeng Her '16 is a studio art major with a minor in education. Her is an alumnus of the Myra Kraft Transitional Year Program and a peer mentor and member of the Student Leadership Board of the Student Support Services Program (SSSP). He has also worked as a member of the Campus Center Team and been a student liaison for the Brandeis Pluralism Alliance. In Thailand, Her will supplement his classroom teaching by using art as a tool for cultural exchange and improving English literacy. Being Hmong, born in Thailand but raised in the U.S., Her is eager to learn more about the connections between Hmong, Thai and American cultures. After his Fulbright year, Her plans to enroll in a master's program in elementary education to become a teacher.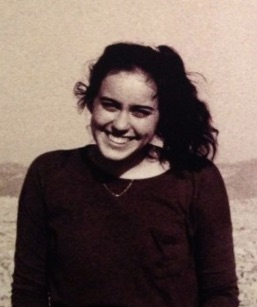 Carlyle Vincent
English Teaching Assistantship to Greece: Carlyle Vincent '16 is an anthropology major who studied abroad at College Year in Athens during her junior year. A Posse Scholar and a recipient of the Girl Scouts of America Gold Award, Vincent has sought out a broad range of teaching, tutoring and mentoring opportunities including serving as an English tutor in the English Language Learners Initiative program and in the Language Empowerment Action Project. While in Greece, she hopes to supplement in-class teaching with after-school programs that engage students in various areas of the arts (painting, photography, charcoal), fostering creativity and love for art. After returning to the U.S., she plans to pursue a career in arts and education.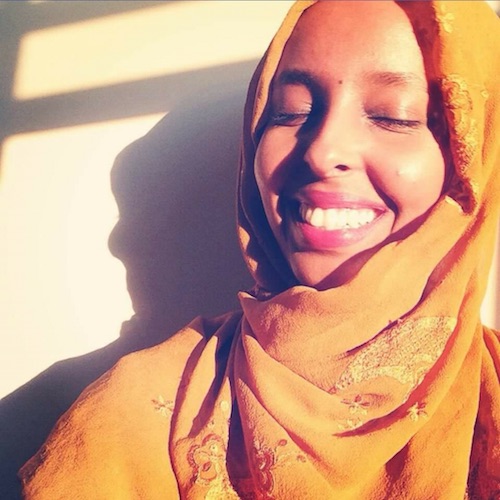 Yasmin Yousof-Ibrahim
English Teaching Assistantship to Turkey: Yasmin Yousof-Ibrahim '15 graduated with a double major in politics and education studies (with honors). While a student, she was a Martin Luther King Jr. Scholar, a poet and performer in Dream Monologues, and an active member of SSSP, the English Language Learners Program, the Brandeis Muslim Student Association, and the Brandeis Immigration Education Initiative (serving as president during her senior year). She also was awarded research funding from the Provost's Undergraduate Research Fund and from the Rapaport Foundation to conduct a study of the Abaarso School of Science and Technology in Hargeysa, Somaliland. During her Fulbright year, in addition to teaching English at a state university in Turkey, Yousof-Ibrahim is eager to engage students' cultural and linguistic backgrounds by facilitating poetry workshops and performances. Upon returning to the US, she plans to pursue a master's in teaching and to work as an ESL teacher in an urban setting with at-risk youth.
U.S. Student Research Grant in Nepal: Holly Walters, a PhD candidate in anthropology, has been awarded a grant for her project, "Sacred Stones, Ritual Practice, and the Politics of Mobility in Nepal," which links religious pilgrimage and the transnational mobility of sacred stones called Shaligrams in western Nepal with the problems of national unity and religious identity on the political and geographic margins of a developing state. While in Nepal, Holly will undertake religious pilgrimage with devotees seeking Shaligram stones, and will also be participating in temple care and in daily rituals at a number of Shaligram temples in Mustang District and in Kathmandu.
Return to the BrandeisNOW homepage