Three faculty honored with teaching awards from College of Arts and Sciences
Three Brandeis faculty members have received teaching awards for excellence in the classroom from the College of Arts and Sciences.
Each year, students, faculty and alumni nominate faculty members who have impacted their lives for the Lerman-Neubauer '69 Prize for Excellence in Teaching and Mentoring; the Michael L. Walzer '56 Award for Teaching; and the Louis Dembitz Brandeis Prize for Excellence in Teaching. The awards are overseen by the Committee for the Support of Teaching on behalf of the Office of the Dean of Arts and Sciences.
The 2017 winners were presented the awards by Dean of Arts and Sciences Susan J. Birren in a faculty meeting April 21.
The following faculty members were honored: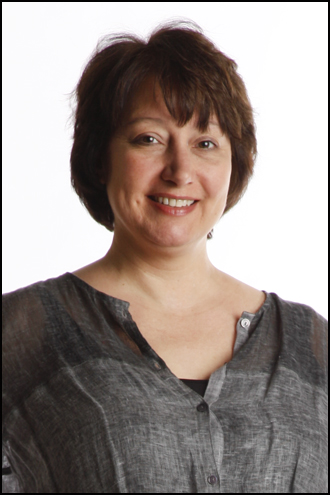 Adrianne Krstansky: Lerman-Neubauer '69 Prize for Excellence in Teaching and Mentoring
Krstansky, the Barbara Sherman '54 and Malcolm L. Sherman Director of Theater Arts, is a professional actor along with being an associate professor of theater arts at Brandeis. She is the winner of Boston's Eliot Norton Award and Independent Reviewers of New England Awards for her performance in Come Back Little Sheba at the Huntington Theater Company. Her film credits include featured roles in The Company Men and the HBO miniseries, Olive Kitteridge.
Her courses at Brandeis include "Theater as Performance," "Improvisation," "Collaborative Process,"  "Acting: Language in Action," "Directing," "Women Playwrights" and this semester, "Visions of Nature and Environmental Theater," co-taught with Laura Goldin.
Established by former Trustee Jeanette Lerman at the time of her marriage to Joseph Neubauer, this prize requires its recipient to be not only an exceptional teacher, but more importantly, a faculty member who has had a significant impact on students' lives as a mentor and advisor. The award comes with a $5,000 prize.
One nomination submission for Krstansky said: "Adrianne has changed my life. She facilitates a safe, supportive space for all students and opens us up to truly understanding each other. As a professor, she is sensitive to students' needs, but pushes us to discover new abilities. I have never been so excited to go to class in my life. Learning feels natural with her. She allows us to teach each other, too."
Daniel Breen: Louis Dembitz Brandeis Prize for Excellence in Teaching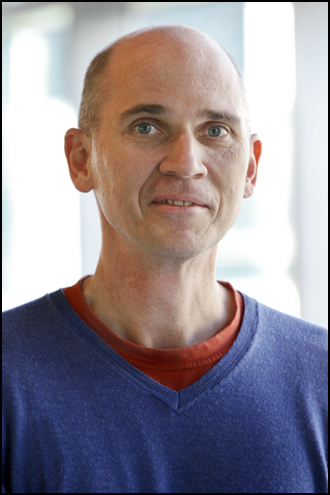 Breen has been teaching in the legal studies program at Brandeis on a part-time basis since 1998, and as a full time instructor in the Legal Studies and American Studies programs since 2015. His courses include "Introduction to Law," "The Legal Boundaries of Public and Private Life," "Civil Liberties in America, "Louis Brandeis: Law, Business and Politics," "Civil Rights and Civil Liberties, "Science on Trial," and "Business Law."   He has directed senior theses in American Studies, and is the undergraduate advising head and study abroad liaison for Legal Studies minors.  A frequent participant in Pre-Law Society and Undergraduate Departmental Representatives events, he has offered special tours of the Museum of Fine Arts, Boston for Intro to Law students, and moderated a panel for the Louis Brandeis 100th Anniversary events in 2016.
Established in 1986, the Louis Dembitz Brandeis Prize for Excellence in Teaching honors an individual for his or her outstanding teaching. It comes with a $2,500 prize.
 "He is easily one of the most inspirational, enthusiastic, and brilliant professors I have had thus far in my academic career," one nomination submission said.  "Professor Breen is full of positive energy, as he seeks not only to teach us but to inspire us."
Derron Wallace: Michael L. Walzer '56 Award for Teaching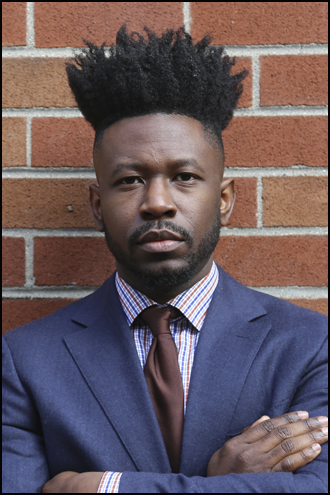 A sociologist of race, ethnicity and education, who specializes in cross-national studies of inequalities and identities in urban schools and neighborhoods across the globe, Wallace's current research examines the educational outcomes of working class and middle class Black immigrants in London and New York City. He has worked as a professional community organizer and consultant with local educational authorities in London, and served as Special Assistant to the Minister of Education in Rwanda. His research and activism have encompassed work with nomads in Ethiopia, young people with disabilities in Rwanda, economically disadvantaged rural youth in Jamaica, and English language learners in Thailand.
An assistant professor of education and sociology, Wallace joined the Brandeis faculty in the fall of 2014 and his courses include "Sociology of Education," "Sociology of Race, Gender and Class," "Critical Perspectives in Urban Education," and "The Other African Americans: Comparative Perspectives on Black Ethnic Diversity."
This award is given every year to a tenure track faculty member who combines superlative scholarship with inspired teaching. It comes with a $2,500 prize.
One nomination form for Wallace said: "Professor Wallace is easily one of the most passionate, rigorous, and knowledgeable professors at Brandeis. He expects his students to be as engaged as he is, and that's quite easy when you have a professor like him. He creates a class culture where everyone shows up to class prepared and ready with critical questions."
Along with the teaching awards, the Dean of Arts and Sciences Mentoring Award was awarded to Associate Professor of Language and Linguistics Lotus Goldberg and the Faculty Service Award was awarded to Professor of Biology Sue Lovett. Winners of teaching and mentoring awards for the Heller School for Social Policy and Management and the Brandeis International Business School were also recognized, and are honored in events at their respective schools.
Return to the BrandeisNOW homepage