Lotus Goldberg Receives the 2017 Mentoring Award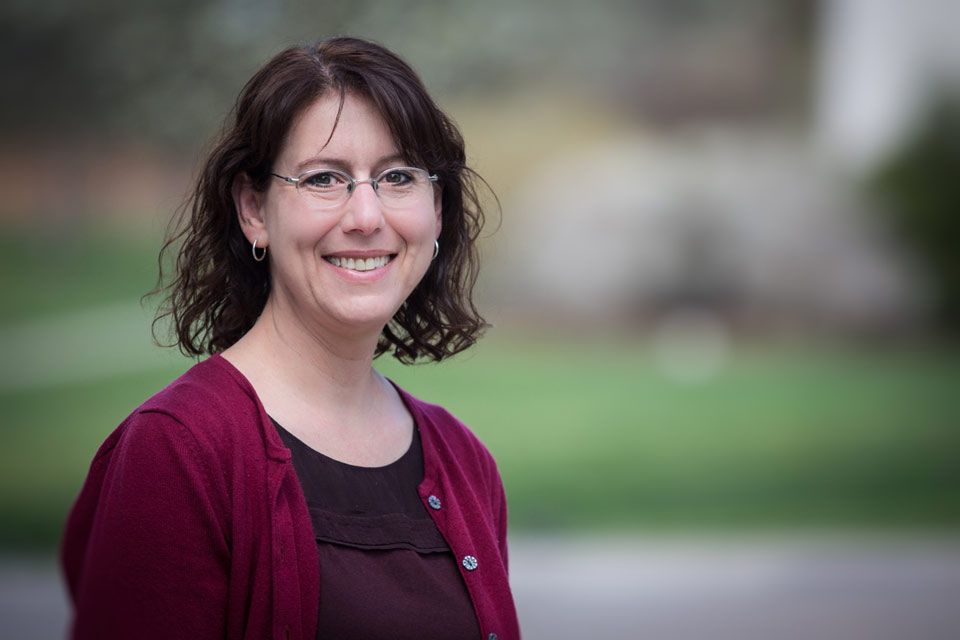 Photo Credit: Simon Goodacre
April 21, 2017
Every year, students at the Graduate School of Arts and Sciences (GSAS) are given the opportunity to nominate faculty members for the Dean's Mentoring Award. The prize recognizes professors who have a profound impact on their students' education — both inside and outside the classroom. There was a fifty percent increase in nominations this year, and several faculty members received multiple nominations. After careful consideration, we are pleased to announce that the 2017 Mentoring Award recipient will be Lotus Goldberg, Associate Professor of Language and Linguistics.
Dr. Goldberg serves as the Advising Chair for the master's program in Computational Linguistics. In her role, she helps guide students through the program's curriculum and advises them about possible career trajectories. 
"I am delighted to be able to recognize Dr. Goldberg with this award," says Eric Chasalow, the Dean of GSAS. "This was our most competitive year, and we were impressed by her nomination letters, which cited her willingness to spend time with students outside the classroom, her relentless commitment to pedagogy, and her ability to connect students with other members of the Brandeis community."
The award comes with a $2,500 prize and a plaque on the wall of the International Lounge. Nominations are kept secret until a winner is selected, so Dr. Goldberg was shocked when she learned that she was this year's recipient. "I am very surprised and incredibly touched to receive this award, and also very grateful to the students who submitted nominations," she says.  
Dr. Goldberg shared some thoughts about her philosophy towards teaching and mentoring with us. "My approach to teaching focuses on helping students learn how to reason and analyze, and how to express their observations and proposals with clarity, precision, and depth. Outside the classroom, I try to help students see enough of the larger picture to make their own best decisions about how to proceed — whether on a course assignment, research project, or in advising them about their studies or career. Our students are often transitioning from other disciplines, and our program itself is somewhat interdisciplinary, so this often involves filling them in on the various approaches and methods found in different but related domains of study or strands of research. The students we get to work with in our program make all of the teaching and advising worth doing, and such a pleasure to be part of."
Susan Birren, the Dean of Arts and Sciences, presented the award to Dr. Goldberg at the faculty meeting later this week. "This award is only a small gesture compared to the impact that its recipients have on the Brandeis community, but nevertheless, I am very proud that our students have the ability to celebrate our most committed professors in this way," she said. "I am very grateful to Dr. Goldberg and all of the other nominees for their impact on our university."