Master's Program in Philosophy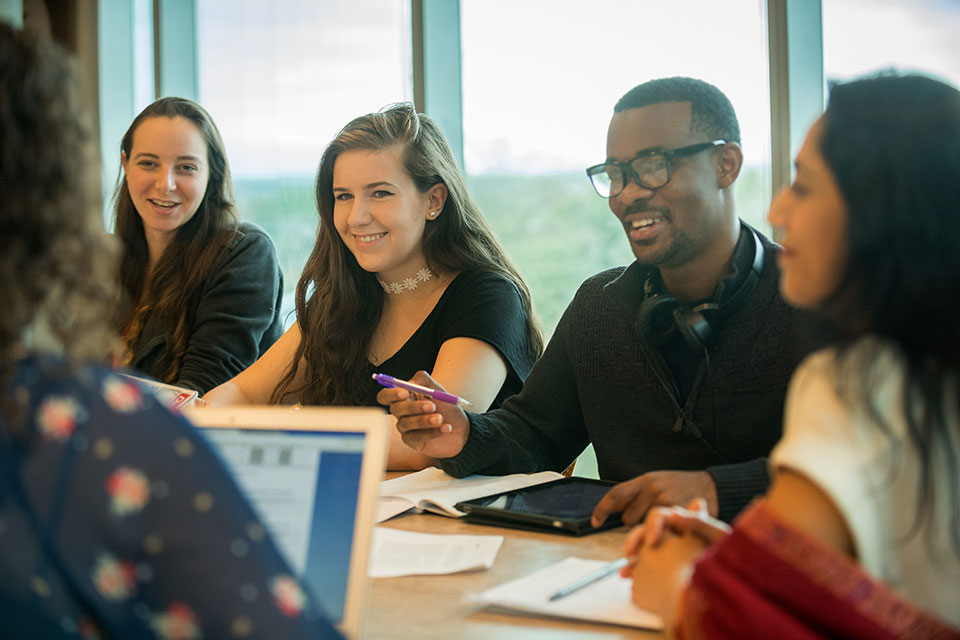 Loading...
Ask fundamental questions about reality, value, and knowledge, and develop your analytical skills. Receive individual attention while immersing yourself in the community that our well-respected philosophy department provides. The strengths of Brandeis University's Master of Arts Program in Philosophy lie in a number of subfields - metaphysics and epistemology, ethics, social and political philosophy, philosophy of language, logic, philosophy of the mind and cognitive science, history of modern philosophy, aesthetics, gender and philosophy, and philosophy of law.  The MA can enhance your credentials and prepare you to apply to leading PhD programs in philosophy.
Features that distinguish Brandeis' Master of Arts in Philosophy include:
Close Supervision: Given that Brandeis does not have a competing doctoral program, master's students work closely with members of our esteemed philosophy faculty in small seminars and classes.

Reputation: Our program ranks among the top philosophy programs in the country.

Breadth: Many Brandeis departments are complementary to the study of philosophy, including: American Studies, English, Near Eastern and Judaic Studies, and Women's and Gender Studies. These faculty regularly teach cross-listed courses with Philosophy, offering students a broader education.

Placement: Visit the Philosophy Department website for a list of PhD programs to which our alumni have been admitted.

Department Life: Our departmental colloquium series brings in speakers from major philosophy departments around the country, allowing students to participate in current philosophical debates.

The Boston Community: The Boston area is a lively academic community with a large, exhilarating network of philosophy students and scholars, for which a listserv of philosophy-related colloquia, lectures, conferences, discussion groups, and other events is maintained by our department.

Mentoring and Career Counseling: Each master's student is assigned a philosophy faculty mentor who not only supervises his/her work, but helps plan the best route through the program and beyond.
Apply Financial Aid Program Site