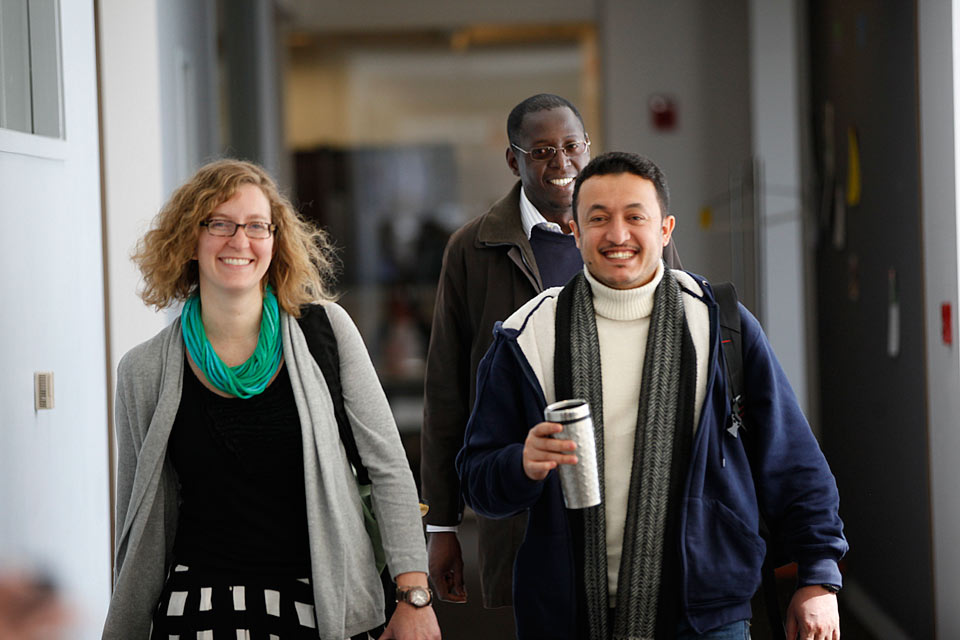 The Graduate School of Arts and Sciences (GSAS) is a globally-oriented environment. You will find students from more than 25 countries across the world. We welcome you to review the information below, which is relevant for international students applying to our programs.
In addition to the GSAS website, we hope you find other Brandeis websites helpful to you, including those of our International Students and Scholars Office (ISSO) and English Language Programs (ELP). Brandeis' ISSO supports international students and scholars across the university, from over 120 countries around the globe. The ISSO is dedicated to helping students and scholars with adjustment to life at Brandeis and in the United States. Our English Language Programs offer services to assist international graduate students in adjusting to the American academic environment by offering weekly one-on-one tutorials in writing and speaking, as well as classes to hone speaking, teaching, and presentation skills.
English Proficiency Exam Requirement for Application
Almost all international applicants must submit official test score results from the Test of English as a Foreign Language (TOEFL), the International English Language Testing System (IELTS Academic), or the Pearson Test of English (PTE-Academic). An applicant should check with the testing agency to ensure that their scores are still valid and that the agency will be able to send an official score report.
Students who are citizens of the following English-speaking countries, or who have graduated from an accredited degree program at an English-speaking university within these countries, are exempt from this requirement: Australia, Canada, Ireland, New Zealand, South Africa, USA, and the United Kingdom. 
Financial Assistance for International Students
International applicants who are accepted into PhD programs generally receive a full tuition scholarship, a competitive stipend in return for teaching and/or research, and health insurance benefits. Master's candidates may be eligible for merit scholarships and institutional need-based aid, dependent on the program to which they are applying. International Applicants should follow the instructions in their award letter to submit the CSS Profile. For complete information about sources of funding, including loans, please visit our Financial Aid section.