Brandeis University Admissions
For the Love of Words and Numbers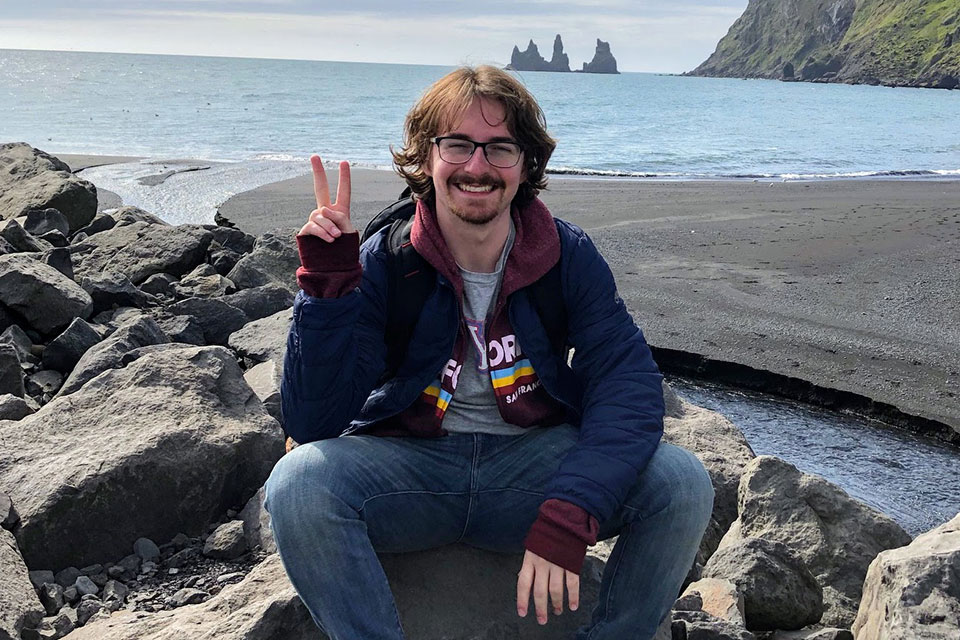 Max W. '21
"If you're passionate about something, be proactive — you'll be able to get a grant that you didn't think you could."
Who
Nyack, New York, native Max W. '21 is majoring in English and mathematics, and minoring in philosophy.
What He's Passionate About
Poetry, especially the work of the English Romantic poet, Percy Bysshe Shelley; and mathematics, especially topology, the study of geometric properties during continuous change.
What He Discovered
"Shelley's poetry became real for me, in my own personal life, and I found it so striking, I couldn't come away from that." As a math major, Max says, "I really enjoy figuring out problems. Math is taught all wrong, and that's why young people get thrown off of it. There isn't a real distinction between math and nonmath people — and the same goes for poetry."
Where He Discovered This
In Professor of English Billy Flesch's class on Romantic poetry. Last summer, Max landed an Undergraduate Research Fund grant to study Shelley's major works in preparation for writing an honors essay next semester, under professor Flesch's mentorship. "My summer research on Shelley was a lot of fun. And it's especially fun to talk about something you love when the other person loves it, too."
Who's On His Team
In addition to Professor Flesch, Max's English advisor, Professor Ruth Charney, a leading mathematician and president-elect of the American Mathematical Society. This fall, Max is taking his first graduate-level mathematics course with Professor Charney.
Next Chapter of His Story
He plans to apply to leading doctoral programs in both English and mathematics. Let the most promising program win!
Actionable Advice
"I found great people who guided me. If you're passionate about something, be proactive — you'll be able to get a grant that you didn't think you could."