Hadassah-Brandeis Institute welcomes scholars-in-residence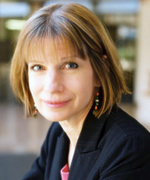 Debra Reed Blank
WALTHAM, Mass. – The Hadassah Brandeis Institute (HBI) welcomes the arrival of three esteemed scholars for the fall 2009 semester. The HBI Scholars-in-Residence Program provides scholars, artists, writers and communal professionals the opportunity to be in residence at Brandeis University while working on significant projects in the field of Jewish women's and gender studies.
As always, this semester's scholars-in-residence have varied and captivating areas of study. Debra Reed Blank, Professor of Liturgy at the Jewish Theological Seminary, is conducting research on simchat bat, Jewish naming ceremonies for baby girls, for an upcoming book. Popular Jewish novelist Tova Mirvis is spending her time at the HBI preparing her next novel. The HBI is also thrilled to welcome Renana Leviani as its first Fulbright-HBI Doctoral Dissertation Research Fellowship scholar. Renana will be examining the moral status of prostitution through a feminist perspective.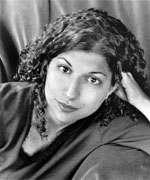 Tova Mirvis
HBI scholars-in-residence receive a monthly stipend, office space at the Brandeis University's Women's Studies Research Center, and the opportunity to network and exchange ideas with HBI staff and faculty at Brandeis and surrounding institutions. scholars-in-residence contribute to the life of the HBI by immersing in the Institute's weekly activities, participating in HBI conferences and programs, and delivering a public lecture.
Past scholar-in-residence Moshe Rosman felt the program to be immeasurably rewarding. "My tenure as an HBI scholar-in-residence was a highlight of my career. I felt free to pursue my scholarship with none of the usual distractions. I was able to present my work at HBI to people with a much different background and perspective than my usual colleagues, which opened up my thinking. For the first time in my career (30 years) I actually had a research assistant! All in all it was academic heaven and I hope for future opportunities to visit."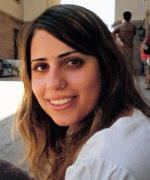 Renana Leviani
About the Hadassah-Brandeis Institute
The Hadassah-Brandeis Institute develops fresh ways of thinking about Jews and gender worldwide by producing and promoting scholarly research and artistic projects.
Return to the BrandeisNOW homepage