University will host engaging, inspiring arts during the 2010 Leonard Bernstein Festival
Free performances and exhibitions will connect creativity and community
At Brandeis University April 28 to May 2, 2010
Open to the public
Highlight is public artwork by acclaimed artist Michael Dowling
WALTHAM, Mass. — Running April 28 to May 2, the
Leonard Bernstein Festival of the Creative Arts
at Brandeis will connect creativity and community through performances and artwork by students, faculty, alumni, and professional guest artists. The popular annual event was founded in 1952 by
Leonard Bernstein
, the one-time Brandeis faculty member and famed composer of "West Side Story." The public is invited to attend the festival's free events, which last year attracted an estimated audience of 6,000 people.
This year's theme is "Art Is the Source," a reference to the university's commissioned public art project Source/ReSource, from artist in residence
Michael Dowling
. For more than twenty years, Dowling has been creating award-winning public art that responds to communities and the natural environment with a combination of sculpture and interactive elements.  Source/ReSource, which will be located at the entrance of
The Rose Art Museum
, will be unveiled at the festival opening ceremony on April 28.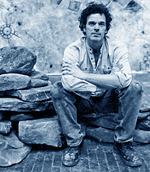 Michael Dowling
"This is the first time in the festival's history that Brandeis has commissioned an original work of visual art," says
Scott Edmiston
, director of the
Office of the Arts
, which sponsors the festival. "Michael has a visionary gift for conceiving art that captures what is unseen and unspoken. He creates a dialogue in which the work of art shapes and is shaped by the community it reflects."
Dowling has been collaborating for the past six months with the Brandeis community as the Ruth Ann and Nathan Perlmutter Artist in Residence. "My inspiration is the continuing cycle of generations who come to Brandeis—the source—and return to the world as a resource for vision, justice, creativity, and social change," says Dowling.
In honor of Leonard Bernstein's commitment to engaging young people in the arts, the creative arts festival offers an afternoon of free performances for families and children on Sunday, May 2. Featured guest artists and performers include
Big Nazo
,
Sidewalk Sam
,
Sol Y Canto
,
Tanglewood Marionettes
, and the
Second Line Social Aid and Pleasure Society Brass Band
.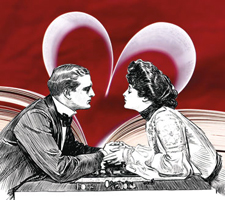 Love's Labour's Lost
Among the many student performances, highlights include the
Brandeis-Wellesley Orchestra
performing work by Leonard Bernstein and Aaron Copland under the direction of
Neal Hampton
; and Shakespeare's "
Love's Labours Lost
" directed by Steven Maler of the
Commonwealth Shakespeare Company
.
The Rose Art Museum
will host dance and music performances and offer tours of its current exhibitions; and the Kniznick Gallery of the
Women's Studies Research Center
will
exhibit work
by noted regional artists Nancy Selvage and Guhapriya Ranganathan. Artwork created especially for the festival by students in Brandeis's acclaimed graduate and undergraduate studio arts programs will also be exhibited across campus.
For a complete schedule, visit the
Festival of the Creative Arts Web site
. Most events are handicapped accessible and all are free and open to the public unless otherwise noted.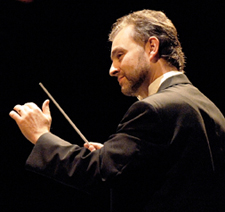 Brandeis-Wellesley Orchestra's Neal Hampton
Highlights
Wednesday, April 28
Festival Opening: Source/ReSource
Attend the unveiling of this original public artwork conceived by Michael Dowling.  5-5:30 p.m., Rose Art Museum.
A Cappella Fest. Ten of Brandeis' best loved a cappella groups, including
VoiceMale
(Best of College A Cappella 2009), line up for one vocal feast. Suggested donation: $3, with proceeds going to the Brandeis Haiti Relief Effort.  8 p.m., Hassenfeld Conference Center.
Thursday, April 29
Brandeis-Wellesley Orchestra
Themes from Leonard Bernstein's "Candide" and Aaron Copland's "Our Town," as well as Rimsky-Korsakov's "Scheherezade." 8 p.m., Slosberg Music Center.
Friday, April 30
Shakespeare's "Love's Labour's Lost"
Enjoy one of the Bard's most delightfully intellectual comedies, produced by the
Brandeis Theater Company
and directed by Steven Maler (Commonwealth Shakespeare Company).  8 p.m. Spingold Theater Center. Tickets are $18–$20. Contact Brandeis Tickets at 781-736-3400 or order
online
.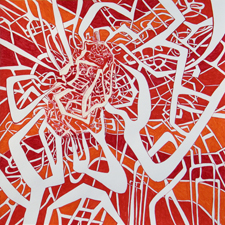 Guhapriya Ranganathan "Regenerations II," 2009
Saturday, May 1
"Science of Art" Exhibition
Recent work by Guhapriya Ranganathan and Nancy Selvage, whose prints and sculptures are inspired by scientific inquiry and discovery. 4-6 p.m., Women's Studies Research Center.
Irving Fine Tribute Concert
The Irving Fine Society Ensemble, named for the founder of the Brandeis music department, performs Aaron Copland's Appalachian Spring suite and Fine's Serious Song: Lament for String Orchestra. 8 p.m., Slosberg Music Center.
Sunday, May 2
An afternoon of free dance, music and theater performances, including children's art activities. Sunday, May 2, 1-5 p.m., campus wide.
Big Nazo, the international group of visual artists and puppet performers, invades the campus. Watch out for renegade circus contortionists and a three-eyed robot percussionist.
Tanglewood Marionettes' master puppeteers perform "The Dragon King."
Sol y Canto gives a free Latin music concert featuring rich vocal harmonies, sumptuous Spanish guitar, and irresistible ballads and rhythms. 4 p.m. in Slosberg Music Center.
Return to the BrandeisNOW homepage